A little time away changes our perspective
Hey and happy Friday!
This past week, Russ and I had the opportunity to get away to the beauty that is the Lake of the Ozarks.
Russ found a nice one bedroom portion of a home overlooking the lake that could be rented for two people and it was ideal for us.
The owner had stocked the kitchen and fridge with all the necessities and then more.
Plenty of dishes, glasses, baking and cooking utensils and vessels. There was a drawer filled with spices, staples in cabinets and fridge. Even plenty of ice already made and more trays waiting to be emptied. Our living room and eating area were roomy with lots of seating options and we had a washer and dryer. The deck offered multiple choices for seating and eating. 
It was just easy to live there.
Simple. 
We had what we needed and were able to rest and relax. We really only went out for our lunch and dinner groceries each day and for long walks and a hike and Russ snuck in a round of golf while I drove the cart and read as he puttered around the course.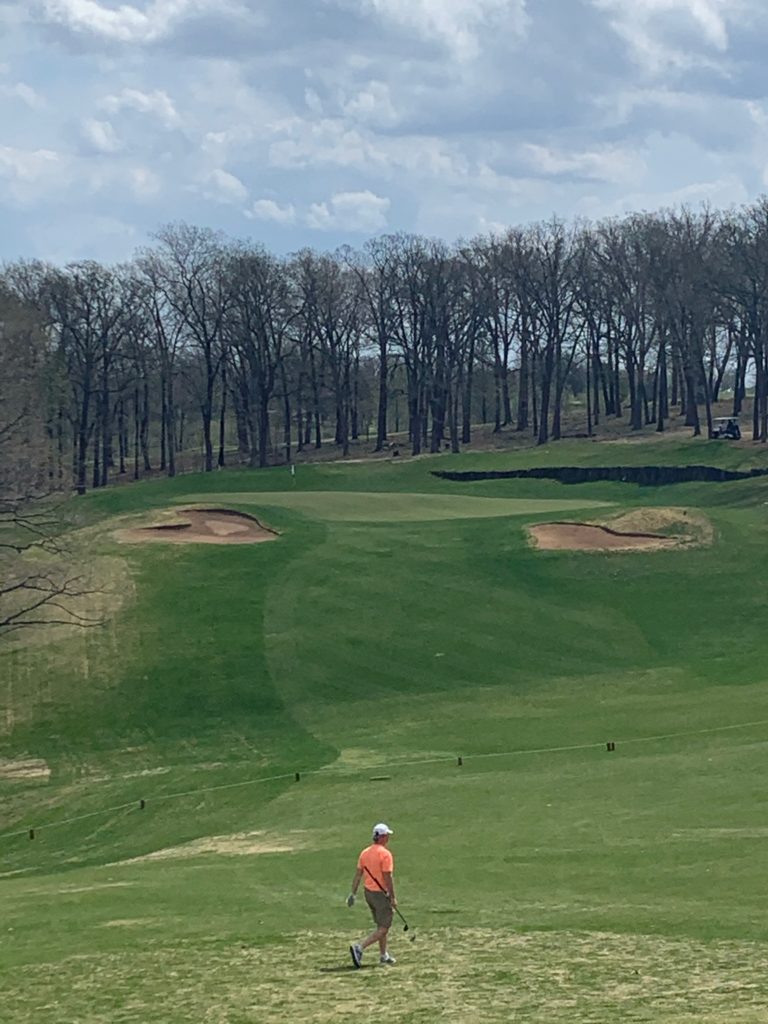 And I got to wondering why it was so much simpler to live here than at home.
It occurred to me that we were enjoying the provision of our gracious (though granted, well paid) hosts. They were lending us this beautiful place to stay and we didn't have the ties to old memories, keepsakes, nor the ties to maintenance and monitoring of all of our "junk."
As I pondered this one morning, I wondered if I could determine in my heart to view our own home in a kind VRBO way.
Because God has really just given us this place on earth to live for a while.
The "stuff" shouldn't be a burden, it should be useful and functional so that we don't spend far too much time taking care of things and miss out on living with purpose for Him each day. 
Some day we will close the door on it for the last time and leave it for someone else, and maybe if I lived like it wasn't ours all along but just on loan from God, I might view it all differently. Maybe I would steward it with less overthinking and more joy.
Will need to ponder that for a while, but so far it is making me want to travel lighter and more responsibly….hope that attitude continues <3
Blessings! Have a great weekend!