Benedictions and blessings and such <3
Happy Monday to you <3
If you have followed this blog over the years, you know the wildlife of Central Illinois seem to think we are a haven. If you ask the ghosts of raccoons and groundhogs past, you will find we are not…but that is another story for another day.
As we welcome spring at our new home, I have not seen a single groundhog, squirrel or raccoon to which I say a hearty thank you to the Lord.
What we do have are robins and rabbits. And as long as the robins don't use the patio for their … ahem…bodily functions, I can deal with this.
Russ is concerned the rabbits may eat our flora and fauna…and if this morning is any indication…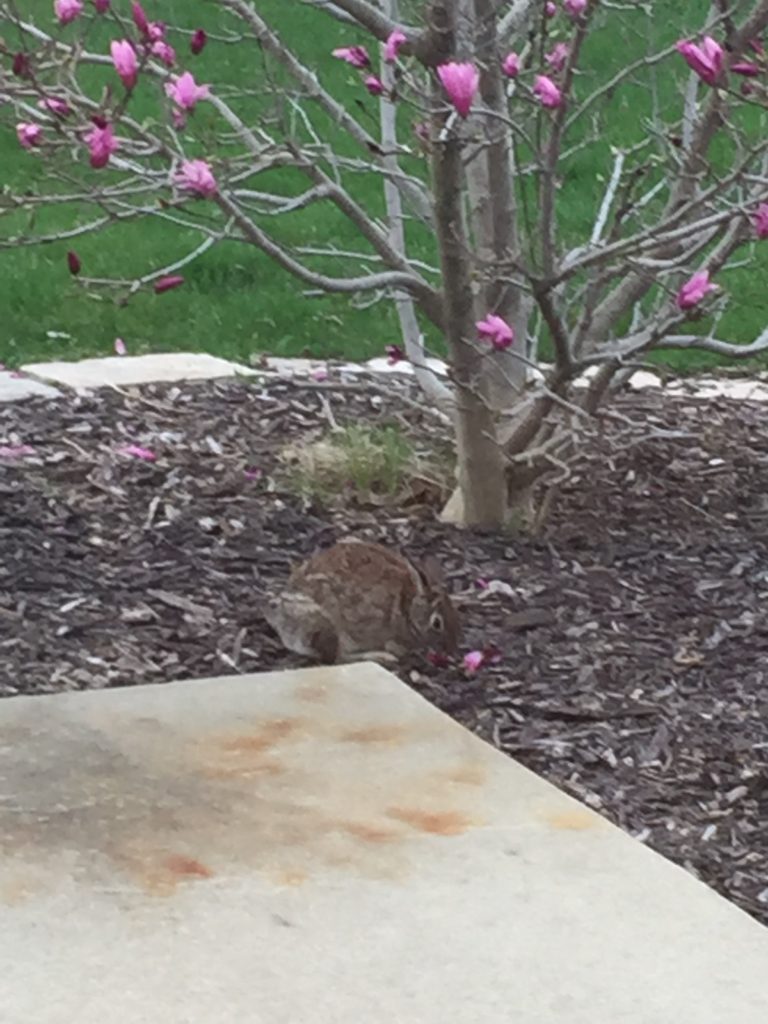 I would say that's a big 10-4.
But somehow, watching this clever fellow get up on his haunches to pluck a blossom and then enjoy his little treat before scampering off didn't make me want to run for the bb gun so I think I have softened or rabbit fur reminds me too much of our Mitzi's soft coat so for now I am at peace with the animal kingdom that has made our backyard home.
Stay tuned.
But I digress, so back to the title of today's post…
I love benedictions.
As a child, it was my favorite part of church.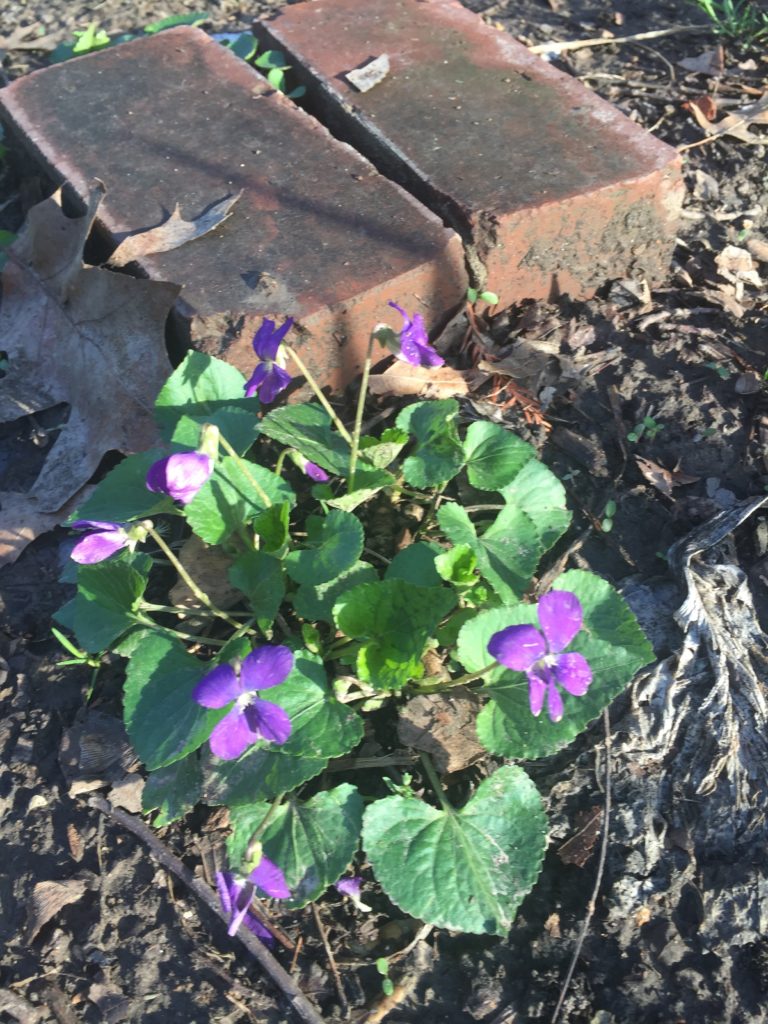 After the looooooooonnnnnngggg sermon, and lots of songs and prayers and such…finally the lights would dim and the minister would stand behind the pulpit in his long black robe and with the most gentle words he would speak the benediction.
I can hear the words spoken over our bowed heads even this morning…
And now…
May The LORD bless you and keep you…
May The LORD make His face to shine upon you and be gracious unto you…
May The LORD lift up His countenance upon you
and give you His peace.            from Numbers 6:22-27
I felt covered and sealed and blessed even as I leaned against the sleeve of my dad's Sunday suit and savored the last remnants of the sour ball candy he had slipped me from his pocket to keep me quiet through the preaching.
As an adult sitting in the pew with our own little ones pressed to my side, we often heard our pastor and friend, Wayne, speak these words over us ….
"Now to Him who is able to keep you from stumbling and to present you before His glorious presence without fault and with great joy – to the only God Our Savior be glory, majesty, power and authority, through Jesus Christ our Lord, before all ages, now and forevermore! Amen"              from Jude 1:24-25
Those words rested sweet on the shoulders of a mom who wanted desperately to walk steady and strong as we raised the children God had entrusted to us, and yet stumbled much.
Our church services don't routinely end with benedictions these days. The pattern of worship doesn't follow a set order from week to week. It's okay…although I am a creature who craves routine, I understand that those who lead us are intentional in how they put it all together.
In fact, I didn't really even think about the absence of that sweet time of benediction until I received one in the most unexpected method and place on Sunday morning AFTER I left church.
I stopped at Sam's Club to pick up a couple of their seafood specials being offered on weekends only during Lent.
As the gentleman behind the counter bagged up my order, he finished labeling and sealing the packaging and then handed it across the plastic protector between us…looked me directly in the eye and with the broadest smile and the most joy-filled eyes he pronounced a benediction over me.
I stood holding a microwavable package of salmon by the bottom as a man in a white Sam's coat and plastic gloves held the top and proclaimed God's blessings over me and my family with gusto.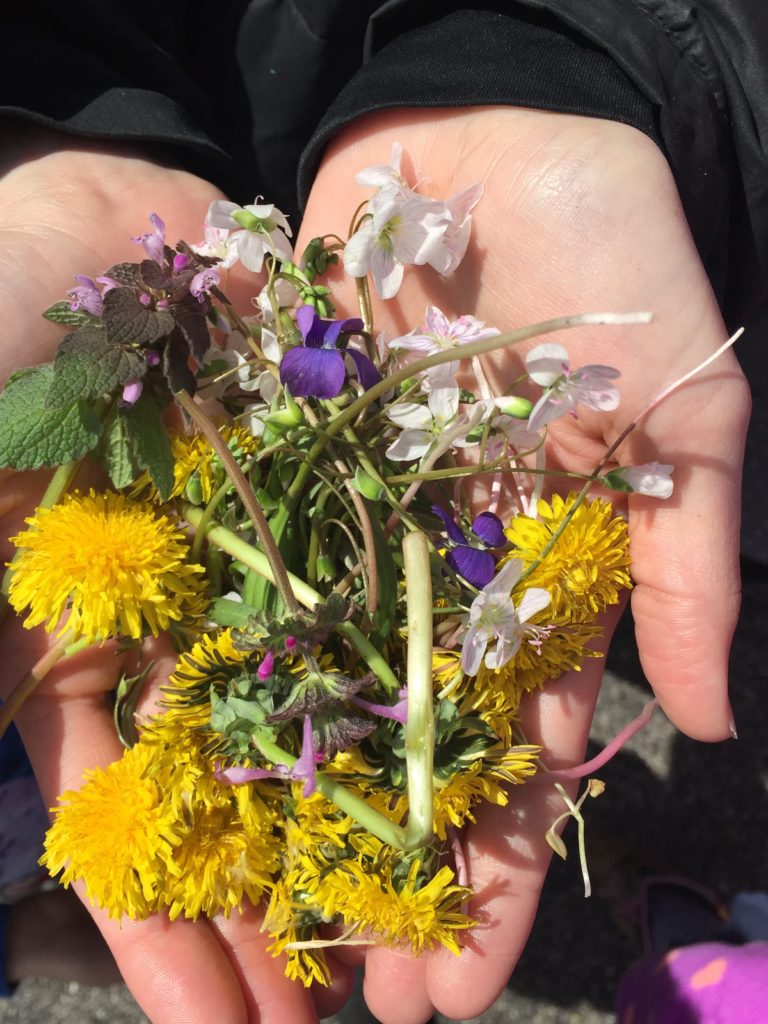 I received my fish and the blessing with great joy and I blessed him right back and we had Church.
Right there in the seafood department.
I don't know what your day and mine will involve, but I pray a blessing over you …
May our LORD and Savior smile on you today.
May you know, in tangible ways, the warmth of His love over you and over all those you love.
May He bless your homes and your families and all that you hold dear.
May He prosper you in all that you do and may all who encounter you be blessed by His Presence in you <3
Okay…it's your turn…get out there in the places He has put you to serve and speak blessings over the people God sends your way…with your words and with your lives  <3