Doing a new thing – monthly resolution report July <3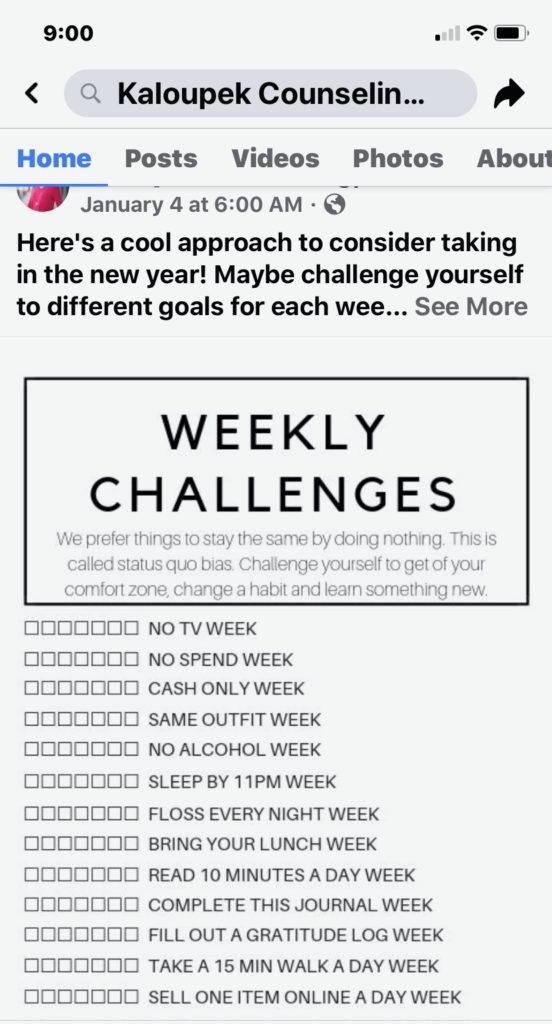 My intention in January of 2020 was to try something new each month and report on it at the end of the month.
However the entire landscape of 2020 has been trying new things but hardly what I had put down on my list as I brainstormed how I wanted to learn and grow this year and work on developing some disciplines.
Well, I have learned a lot of new things and added some disciplines like always making sure I have a mask with me when I leave the house and checking the floor when shopping in a store so I know which direction I am supposed to be traveling in.
But in a more fun vein, I did attempt a "new thing" in July by taking advantage of a service called "Hello Fresh" where you order a certain number of meals a week. The ingredients and recipes are delivered to your door on the day of your choosing. It seemed like a bit of a luxury but there was a significant coupon that came through an email so I figured I would try it for a month.
We loved it.
We chose the dinner for two option with three meals a week and I used the Low Calorie menu for our selections. When our first box arrived, I thought they had forgotten to put all the chicken in for the meals we had ordered. Turns out, the portions are geared for the amount we are SUPPOSED to be eating and we don't need as much meat as I had thought.
Almost all of the ingredients are provided, including a cute little two pack carton of eggs for one of our dinners.
You do have to use some oil for sautéing and your own seasoning of salt and pepper but all the other seasonings and sauces, sour cream, specialty oils — whatever, are included and in just the right amount for your meal.
The portions were perfect and we found they satisfied with no desire for snacking before bed. The price was like a moderate dinner at a local place, but the quality was like a really nice meal you would pay much more for.
It was fun to try the different recipes and I learned some techniques along the way. The food was fresh and healthy. I had our box delivered on Wednesdays so we would usually eat one that night and then one Thursday and have one for a meal on the weekend. Everything arrived in perfect condition and stayed fresh until used.
The only down side is – no leftovers and you have to be home for the delivery. They are packed well with a lot of frozen packs, but in the summer sun I would not want to let them sit out for very long.
The site is easy to use. You can skip weeks, and then reschedule and you can change the day of delivery week to week. Three menus were selected for us, but it was simple to substitute if one was not appealing. The meals included a main dish and sides, but we also had a mushroom flatbread that was delicious and a Korean bowl that was so good.
There are several services like this available and during Covid it seemed a good time to try one, and this was a fun way to make our meals more interesting. I learned a lot about portion control and I feel I really saved money because I didn't have to buy larger portions of specialty seasonings and ingredients since they are pre-packaged in the exact amount. 
It was the combination of a quality restaurant meal with the outlet of satisfaction in preparing it myself. If we were having a coffee together I would want to know if you have tried any of these meal subscriptions and what your thoughts are…sigh…if only…
So that's my July thing.
And now it's on to August <3