I don't usually post on Saturday, not counting the countdown in December of course, but with this being the end of 2022 I am making an exception. I have been quiet this week for a couple of reasons.
First, I feel like after the 24 days of solid posting you all could use a rest from me and I can use a rest from sharing thoughts through typing. Second, we haven't had a minute to even let me sit down and tap out some words.
From Christmas Eve until this morning we have been spending a lot of time with family and it is all running together in such a blur that I couldn't even recap it for you if I wanted to.
So to end 2022 I am sending you some randoms:
Random #1
For all of our gatherings, we were basically unable to produce any kind of stellar photography so I selected five photos to share from our Christmas Day gathering. 
This was my best (aka only) photo of all the kiddos together. Please don't ask me why I didn't stand up so we don't have more of the coffee table than we do of them…
I do have this delightful pic of the family ready to do their poppers, please note the exaggerated expressions of several participants to make it appear as exciting and candid as possible when I begged them to wait so I could get a photo…
Uncle John brought his game system which of course proved to be a highly favored activity.
I rarely get a good selfie of Emmett and me, but we were the only ones who kept our crowns on to the bitter end.
Rocco was festooned and as patient as ever, even though he didn't get an actual crown.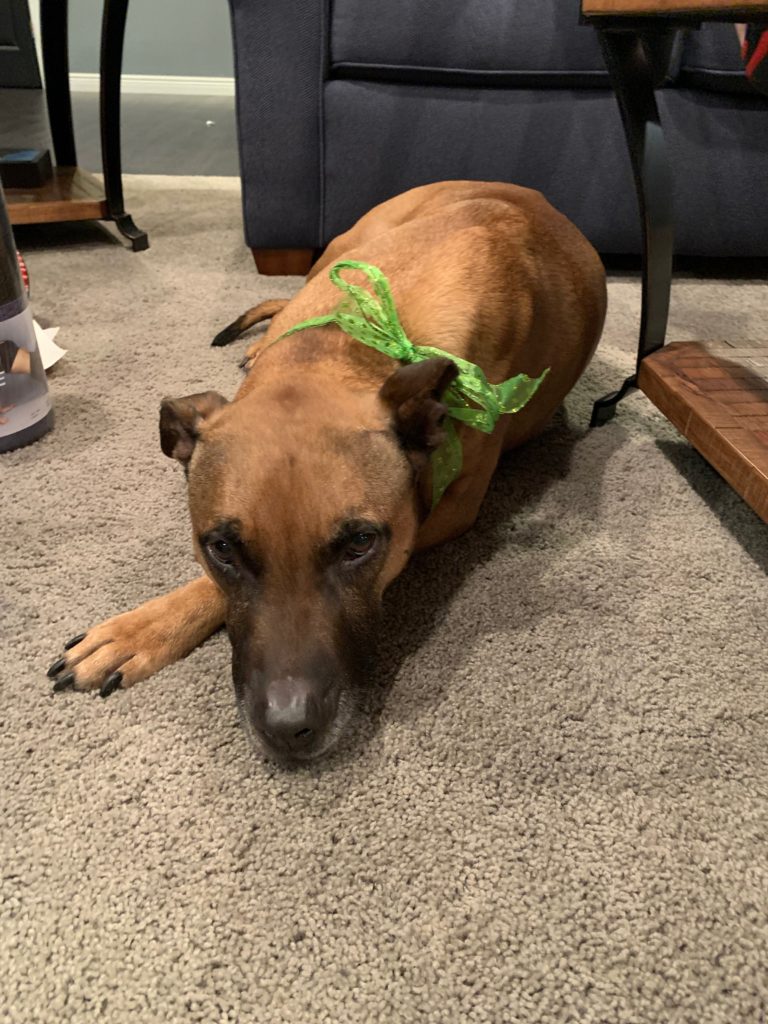 And speaking of selfies…the traditional photo as he is leaving just before his mother breaks down in buckets of tears…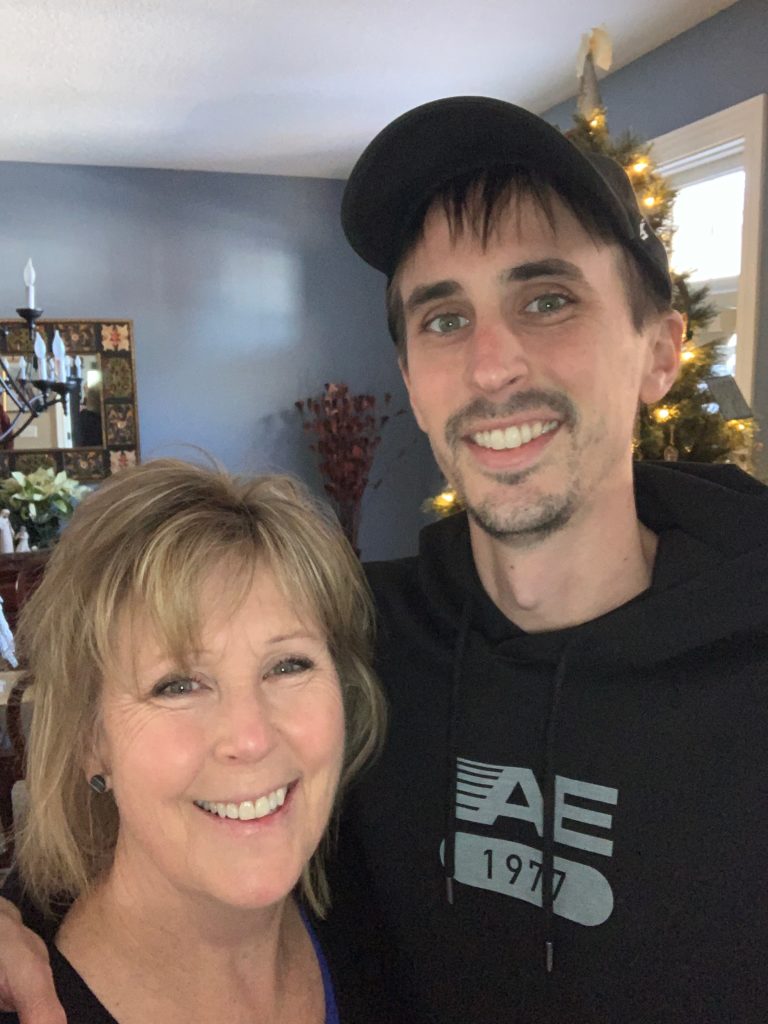 Random #2
Last year at this time I decided to not read through the Bible in 2022. I have done it a lot of years and for some reason I thought I would skip as maybe it had become just a thing to do.
I was so wrong.
I missed the discipline of it. I missed the daily intake. I starved my spirit and I will not make that mistake again.
Ever.
Random #3
Thank you to anyone out there on planet earth who brightened my social media with your decorations, cooking demos, craft projects, and art. 
I loved all the pictures and inspiration. Maybe I am getting old enough that I was not tempted to compare this year. How we did Christmas was enough for me and yet I also enjoyed seeing how others were doing things.
I did attempt a Julia Child recipe for pot roast that I saw on an Instagram account I follow and that was a delight.
I also made a Bûche De Noël cake for the first time in years that made my heart so happy. 
Even if the grands all proclaimed it tasted just like a Ho-Ho.
Can't make this stuff up.
Nothing humbles you more than knowing your culinary achievements could have been purchased from a box sold at Casey's.
Random #4
In the midst of all the celebrating this year, we had some hard news from people.
Words like hospice,  around the clock care needed,  difficult decisions to be made, flights canceled, waiting for a room to open,  pipes are frozen filled our messages.
Even as we enjoyed so many joys, there were tears as we prayed for people who are hurting or struggling or facing yet another challenge.
It's a mixed bag, this life we live. Joys and sorrows blend together. How thankful we are that this is not all there is to life and how thankful we are for the Christ of Christmas who we so desperately need to help us through all the days, all the stuff, all the trials and all the joys.
Random #5
Thank you for sharing the journey with me another year.
Thank you for passing my posts along to others and thank you for those times when you send me a note or tell me in person you read this.
Thank you for loving me and my family and for caring for us and about us.
Thank you for showing up here.
I look forward to 2023 and journeying onward with you another year <3