In case you missed the Friday post, we are taking this week to look a little more deeply into the concept of rest. Specifically "Sabbath rest." The photos that accompany this post today are from various opportunities we had to be out in the snow this weekend and while they have nothing to do with the words, I hope they add some beauty to the thoughts I am typing.
When I think of rest, my first thought is a good night's sleep or a nice long nap on Sunday afternoon. Both of these allow my body to renew strength and give my mind a much needed break from the many thoughts that swirl around during the day and when I am lying in bed at 3 A.M. wide awake and staring into the dark.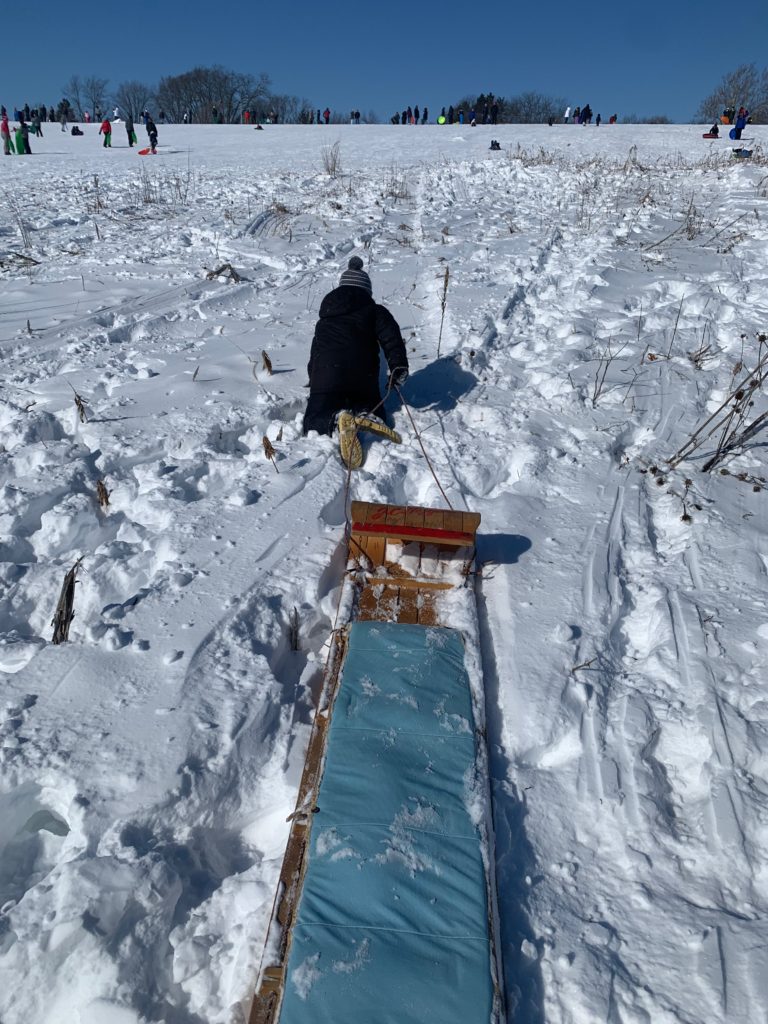 While I am quite certain a biblical scholar could address this with far more depth and accuracy of interpretation, I want to tackle the topic this week as just me…pondering the Scriptures and digging into commentary that doesn't go too far over my head.
I want to see what we can learn and apply from some studying I have done in Eugene Peterson's notes and contemplative readings in my Message Study Bible.
God's call for His people to enter His rest is so much more than us relaxing. It is an invitation for us to enter into what He has done. To enjoy and celebrate His sitting back and saying the work is completed.
As I took notes and looked up suggested passages from Exodus and Hebrews this morning, I came across Peterson's explanation that our pausing to "rest" means we look back over the past.
I would assume that could mean the past day, the past week, the past year or various seasons of our past and we reflect on how God was at work in those.
In resting, we look back and see His faithfulness and we also reflect on and examine if we have been faithful or if there were places of disobedience that we continue to walk in even today.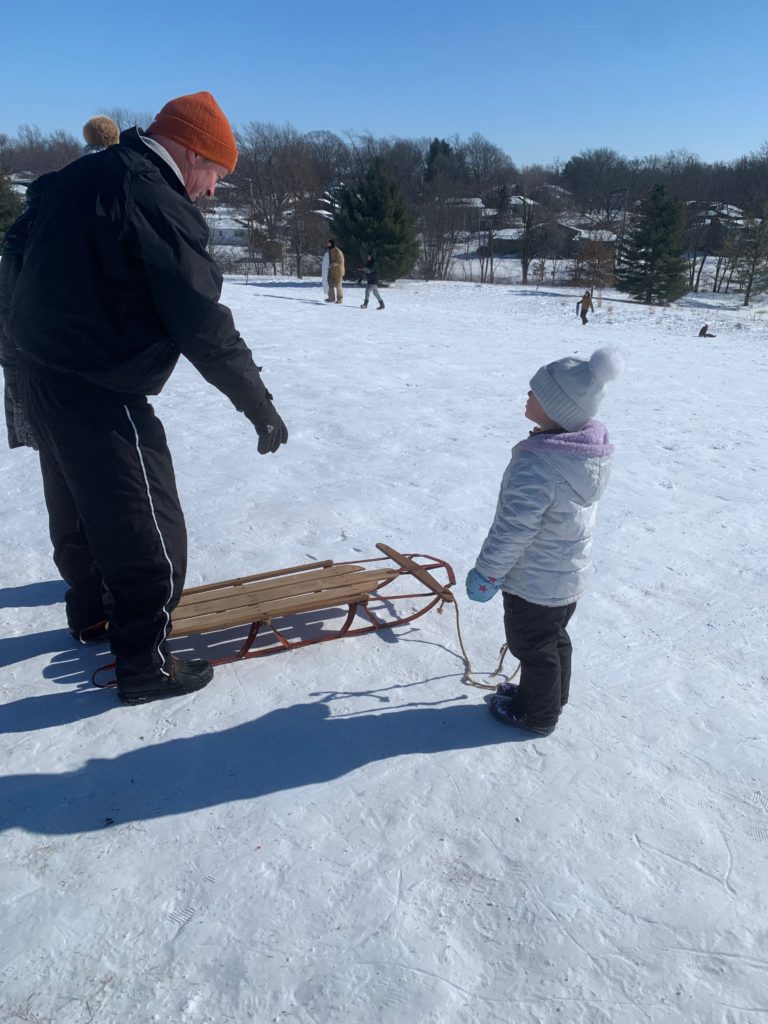 This portion certainly reminded me of the current study our church is doing around the sermon series…Above all Else.
This series is based on a book our Pastor Brian read many years ago that was a pivotal part of his spiritual growth.
The book is entitled Unhindered by Charity Byers and John Walker.
(Please see end of post for references for these resources.)
The book, sermons and study are helping us see where we have developed coping mechanisms in times of past life experiences that have caused us to develop our own truths and strategies.
By bringing those up and dealing with the hurt, pain, betrayal or misinformation in light of what God says about these things, we can begin to replace our faulty thought cycles with His Truth. 
As I was thinking about all of these teachings that have been poured into me the past week between my own exploration of this idea of Sabbath rest and the church study, I was reminded of a time when our family was being stretched very thin between generations.
We had my parents and aunt newly relocated into various facilities to care for their needs. Our children ranged from college to junior high and each was dealing with challenges and life choices. I was working part time for sure, because I was always juggling some kind of job. Plus I was teaching adult Sunday school every week.
As a wife, mom, daughter, niece, teacher and also an employee; I was on the go from sun up to sun down and stewing through trouble shooting problems for everyone into the wee hours of the morning as I tried to think how to figure out how to make it all happen.
Striving for perfection, I was trying to be everywhere for everyone.
At one point, and I do believe it was a Sunday, my dear husband suggested I take a nap.
I told him I didn't have time to take a nap and I felt so raw and upset that I wasn't in a better mood forcing my family to actually hope I would just go somewhere and rest. 
So I talked to God and complained that I was, indeed, exhausted; but how could they even think I could sideline myself for a few hours and leave everyone unattended. 
I remember vividly the still small voice inside my spirit speaking gently to me. In the short, concise way that the Spirit guides me, I simply heard in my heart….
Your family needs you rested. 
I felt such a release that day.
All of their lives did not depend on me running everything. Somehow I had managed to overreach my roles and moved myself into the position of thinking everything depended on me. 
It didn't.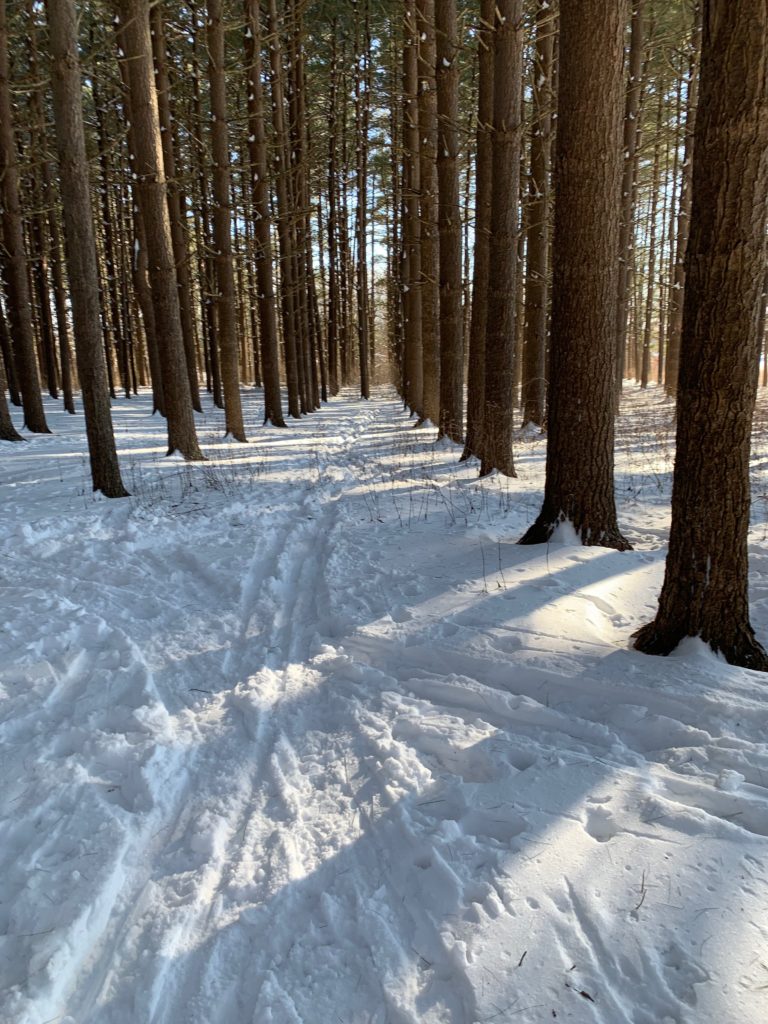 After that lovely nap that day, I feel God gave me a phrase of wisdom that became my guide to navigate the years that followed until our children were adults and my parents and aunt left us, one by one.
Basically God laid this on my heart –
Laura, I am everywhere all the time, but you can only be in one place at one time. I would not ask you to do something you can not do. So if you think you are needed in two or more places at the same time, prayerfully ask Me where the one place I need you to be is and be there. Trust Me for where you can not be.
This meant that sometimes I was the only one who could be the daughter to attend the Christmas party at the nursing home with my dad. As I listened to the Elvis impersonator croon away, I knew that Russ was being the parent at one of the kid's events.
Other times, Russ would be traveling and I was the only parent who could be at the event where one was needed and so I trusted the sweet staff to be with one of more of our elderly family members.
It was not easy and sometimes where I wanted to be was not where I was supposed to be, but every time God gave me such peace. Every time there was some kind of reminder of His presence. Even if it was the sweet understanding of my mom saying it was okay I couldn't be there or one of our kids saying they knew I was where I had to be and they were not hurt by my absence.
I learned to share parenting with Russ better and I learned to trust God for the people I love that their needs could be met through other friends and family. That I am not the star of every show nor the center of anyone's universe.
And this is where I learned to depend on God and hopefully model it to the people I love the most.
So there you have one example of rest.
Here are those resources I promised and I look forward to what God might speak to us about rest tomorrow <3
Resources:
Sermons for Above All Else here: https://www.firstdecatur.org/messages/aboveallelse/
Book: https://www.amazon.com/Unhindered-Thirty-Days-Discover-Healing-ebook/dp/B09L8M4RDK
Additional church study: https://www.firstdecatur.org/sermons/onyourown/