The big day has arrived…and we are ready!
I went over to Champaign yesterday afternoon and picked up our numbers and our shirts and we are as trained and ready and funded as we are going to get.
Tonight we run in the 5K….which seriously? Zach and Rachel have a friend that just ran the Boston Marathon in less time than it takes me to figure out what I am going to do with my day….but…hey…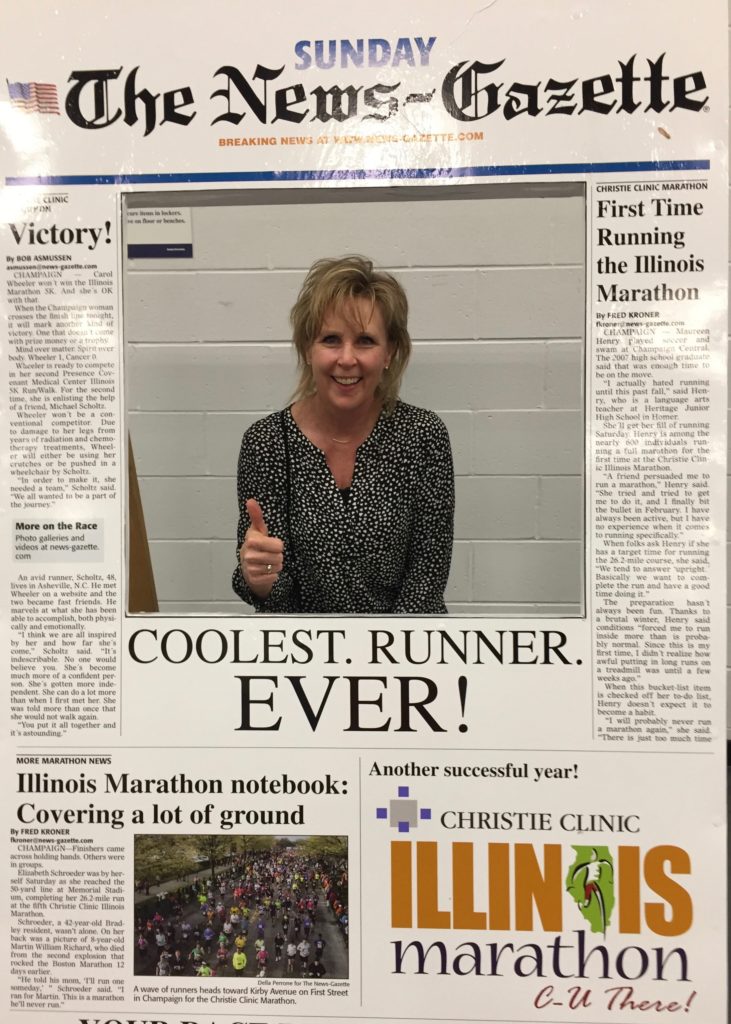 it's all good.
Thank you for those who donated to International Justice Mission for Russ and me to run <3
Stopped at the WBGL booth and Ryan Springer said thank  you too…honest he did.
If you have a heart for those who are victims of human trafficking, you can still make donations to IJM through WBGL here //www.imathlete.com/donate/WBGLsRacetoEndSlavery
Other agencies that we support in these efforts are:
<3 Our local crisis pregnancy center – yes…in each of your communities there are those who are trafficked and, often, they end up at centers like our New Life Pregnancy Center where they receive loving care. Here //www.newlifepregnancycenter.com/
<3 She is Safe a ministry that reaches underserved areas around the world rescuing and offering education and training for the least of these. Here //sheissafe.org/about/
<3 House of Grace in both Thailand and Ghana: ministries that were founded by Mark Rutland and rescues girls from being sold into sex trafficking. here //globalservants.org/index.php/ministries/house-of-grace
There are many others I am sure – but these are the ones we support.
Support with resources and prayers and tonight….
our hearts will literally beat for their freedom.
Thank you for joining us in prayer to finish well.
God bless you all with a good weekend and be thinking of us tonight!
See you on Monday <3