Water, water every where and not a drop to drink…..<3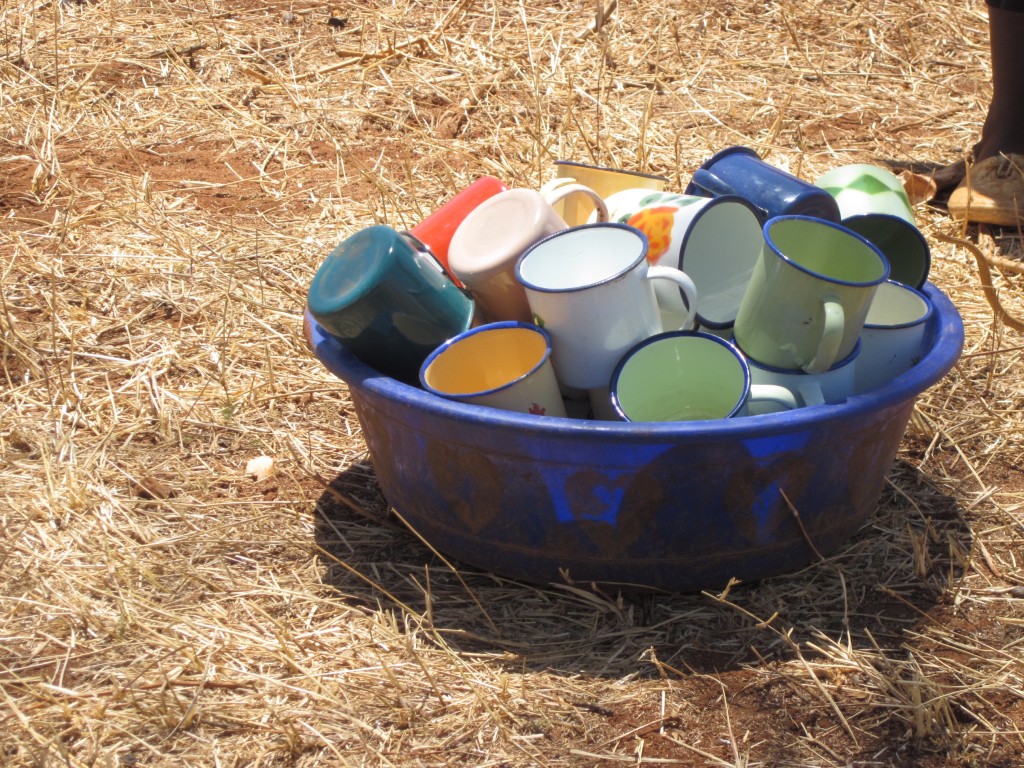 Our village has been on a boil order since sometime Monday afternoon or evening.
Something about a pump and work to be done and water coming from another source and all manner of instructions of what is safe and unsafe to do with what is coming out of our faucets.
As much as possible I have been using dishwasher as hand washing means boiling a pot of water and then trying to use rubber gloves to wash, rinse and dry without doing damage to myself.
We have jugs of water on the counter and the village provided a case of bottles and while this is a bit of an inconvenience, I am reminded with every opportunity to complain of being in Kenya.
Water of any kind is a scarcity most of the time.
Drinking water that is clean and safe is even harder to obtain.
Jugs of water collected in rain barrels were treated with something that I didn't understand since I just barely skated through high school chemistry on charm and a lot of help from classmates.
I looked the other way as others stirred something into it and let it settle and then poured into the bottles we would be consuming.
But it was clean and didn't harm us and we were grateful.
We took baths in a bucket we stood in and the water we threw out needed to go on any plants that were growing around the facility.
Clean water is something we can take for granted.
So today as you sip an iced beverage, wash your clothes, dishes and cars….remember….give thanks for this gift we did nothing to deserve. 
Kind of like grace, isn't it?
And say a prayer for others around the world for whom this would be a miracle to receive.
Again…kind of like grace <3