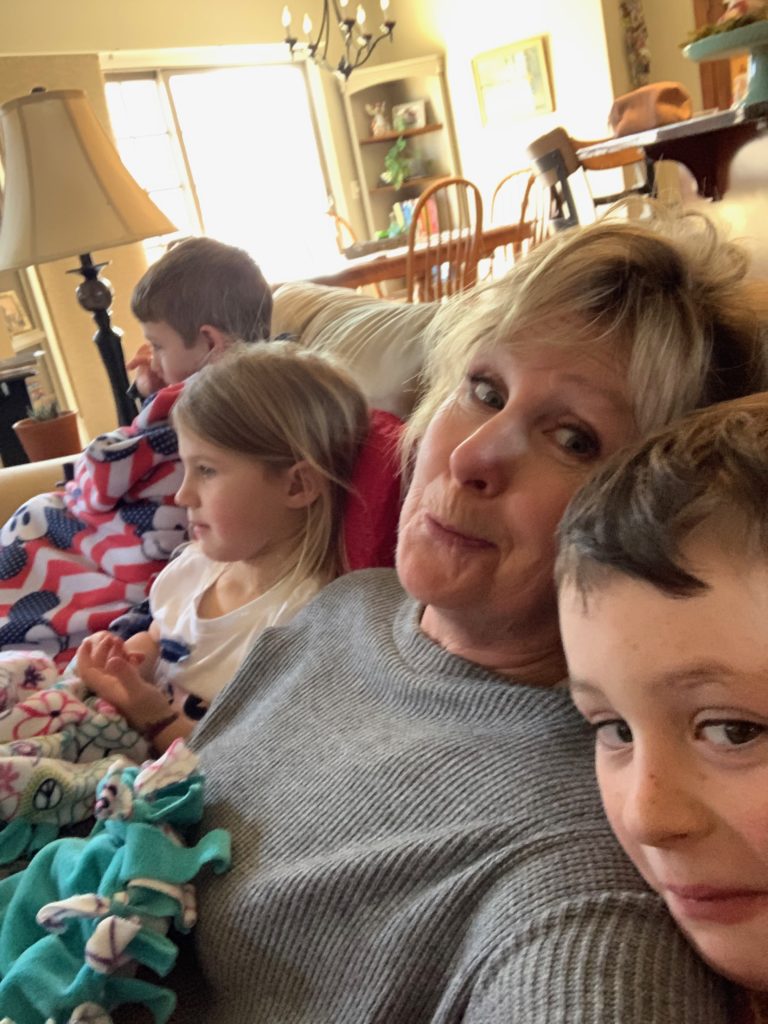 I have exactly six minutes to get this post up and grab my coat to head out the door…so it's fast and furious and just some highlights from yesterday's visit with these three goobers while Graham and his parents did basketball tourney things.
Joel had seen some things in his Highlights magazine he wanted to try so I snapped some pics of the directions and we attempted to pull them off here at Lolapapi's.
First up…
Waffle kabobs.
We added our own twists with some French toast sticks and two different sausages.
They were…
a huge hit.
We also attempted to craft birthday cake slices out of sponges..
which turned out super cute but not as cute as this…
which I could watch all. day. long.
We made some Oreo cupcakes…
The rest of the Maxwell team joined us after the games and we actually got to have dad at our table, which was awesome…
We were stunned, but this crowd extremely pleased (not Papi and Lola so much, mind you) with the Bengals upset.
Emmett spent most of the day making all kinds of gadgets with John's old KNex set and when I went to put it away, I thought it sure seemed light.
Later I found this stash in one of the spare bedrooms.
Suffice to say it will remain there until he returns, cause what happens at Lolapapi's stays at Lolapapis.
Blessings.
Have a great Monday!!