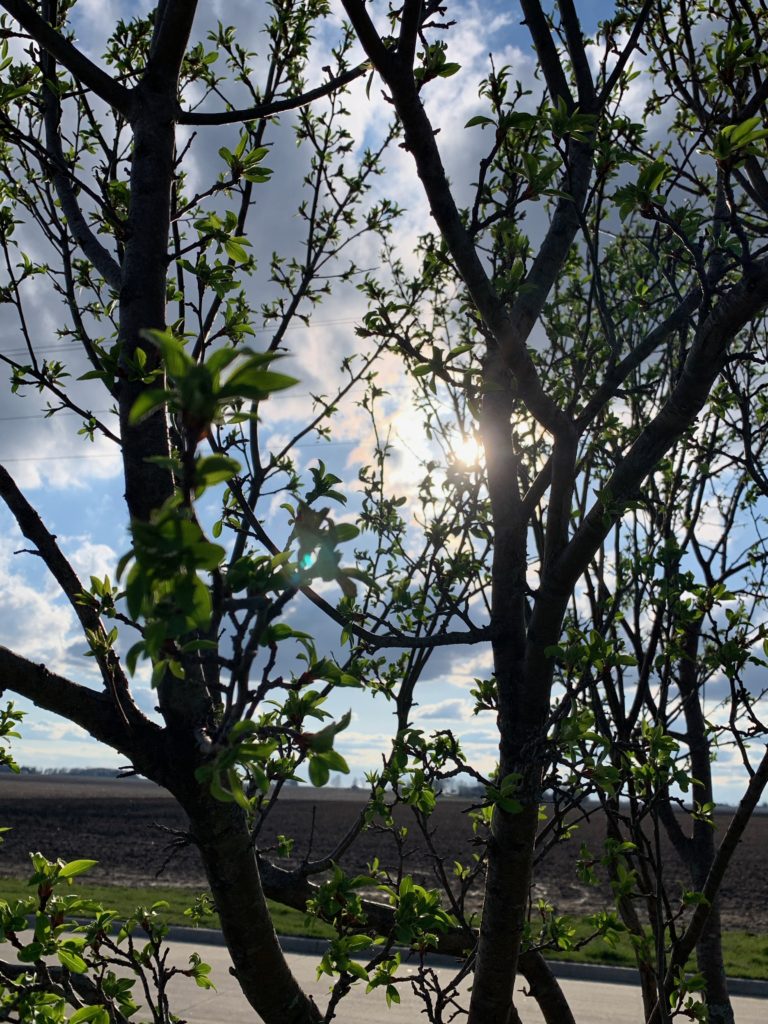 Today is one filled with various appointments and so I am just bringing a photo I snapped on my walk last night as the setting sun showed off these lovely budding leaves.
Around here we have daffodils showing off and trees starting to blossom. I hope and pray we don't get a strong wind and rain that knocks them off before we can enjoy them.
Spring is fragile in the Midwest and sometimes we get a glorious one and sometimes it leaves us too quickly.
Our Magnolia bushes are going to burst with purple blossoms soon and as I watched out our window this morning I pictured Jesus when He walked the earth and how He probably delighted in the creation as He experienced from our humanity.
May God delight you with glimpses of new life today. May you see the extraordinary blooming in the midst of your ordinary and may you feel His love and presence with each delight <3