Austin-palooza weekend recap <3
We went from….
to….
which kind of makes you wonder…but … we had a great time because apparently we are both far from normal and a bit weird…so there's that.
We also went from fall to summer and I was reminded repeatedly why I could never live in a place where there is no fall or winter or snow or lack of heat and humidity to give me respite.
We flew into Dallas and drove to Austin which meant a pass through Waco.
Russ was convinced I needed to see the Silo's, which forgive me dear fixer-upper fan friends, but I never watched the show.
I think Chip and Jojo are adorable…love all the pretties on Pinterest but wouldn't put up shiplap to save my life…and I even struggle saying the word "shiplap" for fear I will embarrass myself….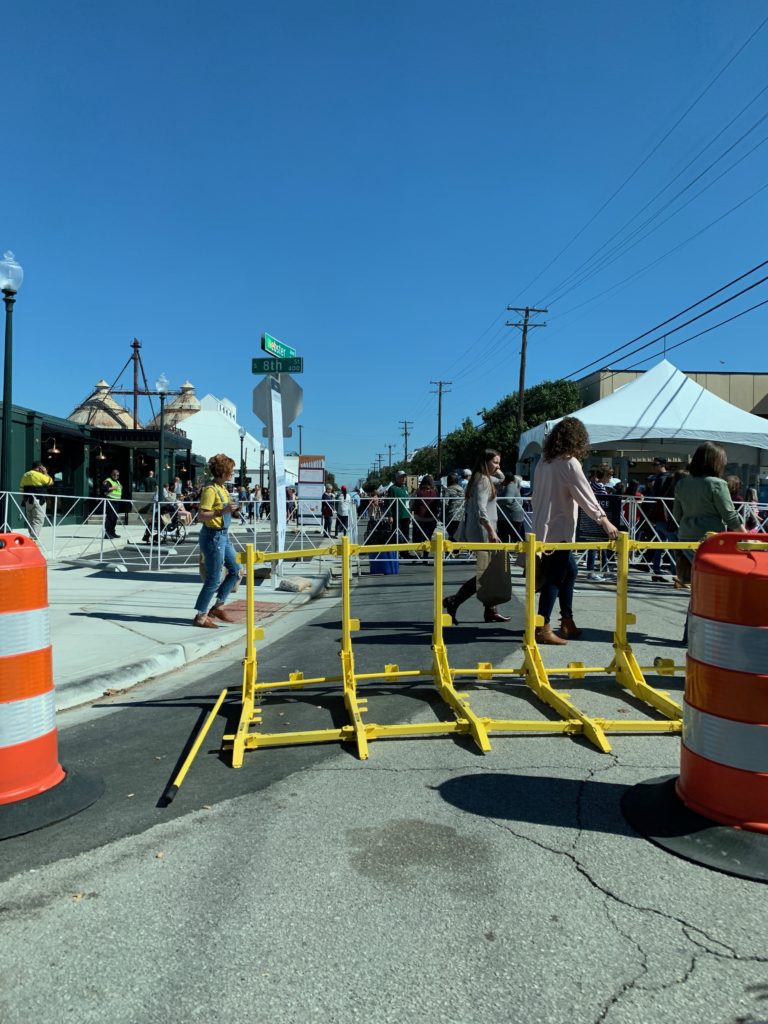 so that's as close as we got and I was fine-arooney with that view.
But we were hungry so we went to a local place nearby…
which you know was a class place because the coasters…
And we weren't even to Austin yet…weird.
So we missed the silos, ate the best brisket we have ever encountered and behaved ourselves so we didn't need the services of Mr. Chapman and made it back on the road in time to visit John at his office.
Saturday we went downtown and saw the library, where I once again celebrated the conquering of my fear of heights…
Okay.
So maybe I chanted "I think I can, I think I can…faster and faster Lola went up the steps of death…"
But I did it…and that's what counts.
We loved the view from the top…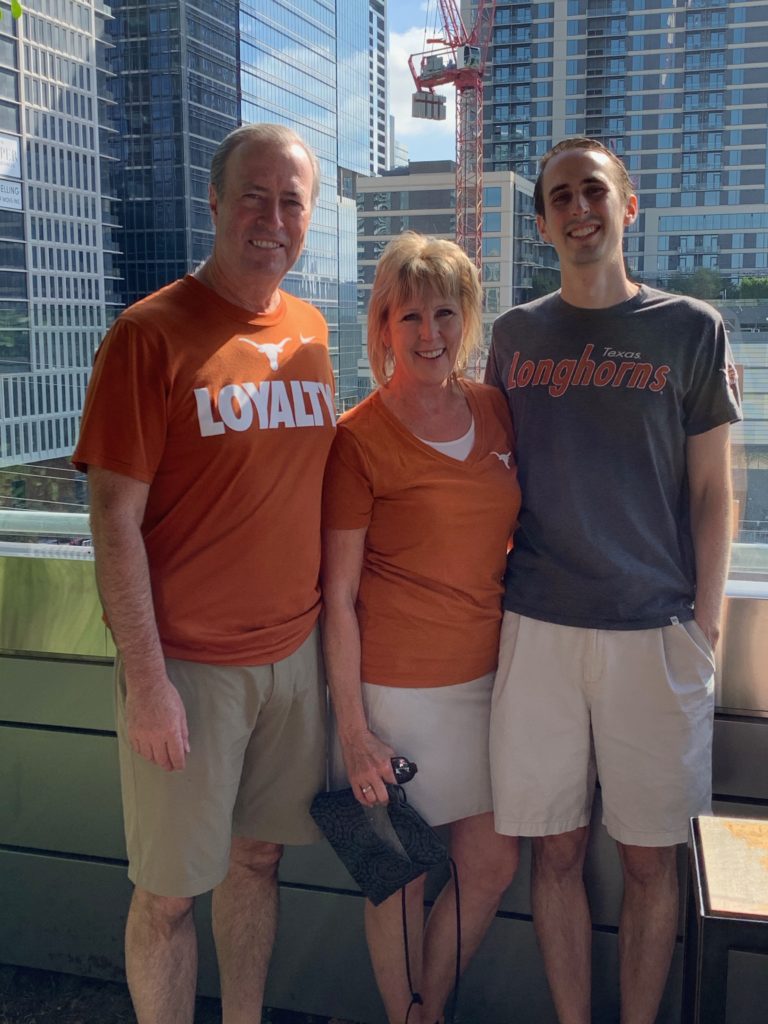 and blessed the man who took our photo and said these are special days and how much longer would our son be in college…we all took it as a huge compliment and just to be kind we didn't correct him…because we are all old enough now to be happy for being under guessed on our ages.
John let me be his sous chef and we made a delicious lunch…
Later we went to a Longhorn game and thanked the good Lord it was a 6:00 game because…did I mention the heat?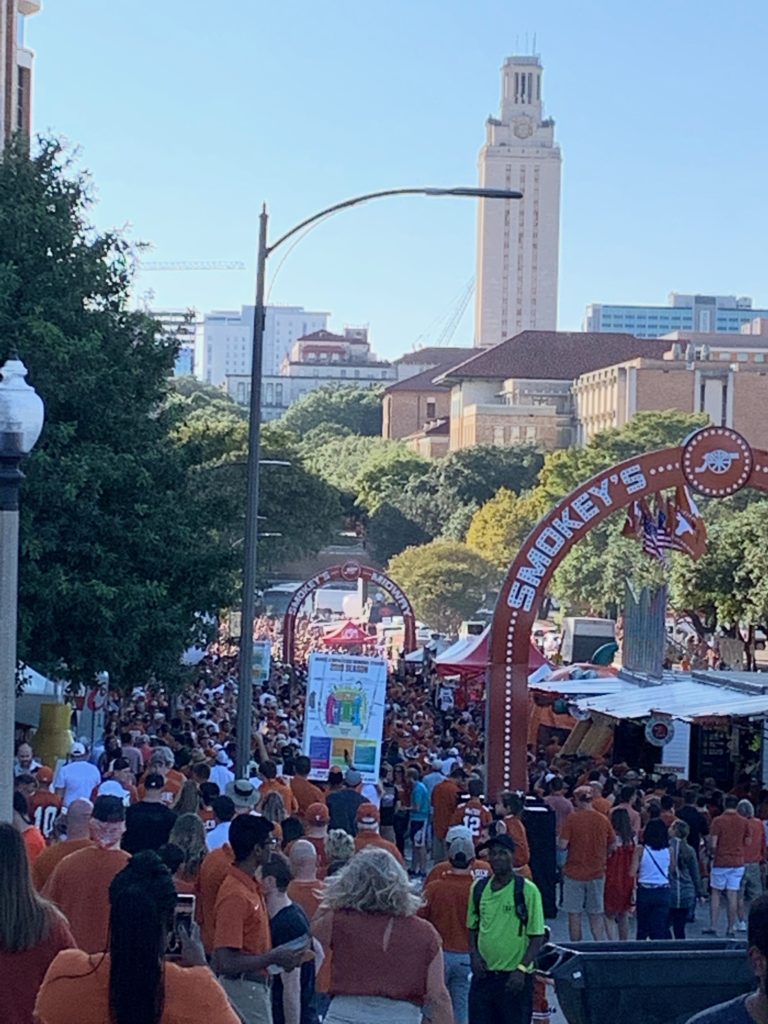 which apparently these people are oblivious to because they were all in for the outdoor festivities.
The stadium atmosphere was fun and even if the color is not one of my favs…
it was quite impressive.
We went to church on Sunday where one of the songs was based on the passage from Joseph…what was meant for evil, God will use for good…and I thought that was sweet that God.
And then we toured some of the Hill Country…ate wings…watched the Astros on TV and said goodnight.
We thought we would be saying goodbye to John in the morning, but the tornado that touched down in Dallas kind of prompted us to make an earlier start so we just said goodbye over the phone and yes, I still managed to weep like a baby as we drove away and let me tell you…hug your people a lot because you never know if you are going to get another one in….
We made it out of Dallas despite lots of flight issues as people had been rerouted and planes delayed and we got a bird's eye view of this area that is home …
All in all…
best. weekend. ever.
<3