Belonging is a beautiful thing if what we belong to is beautiful <3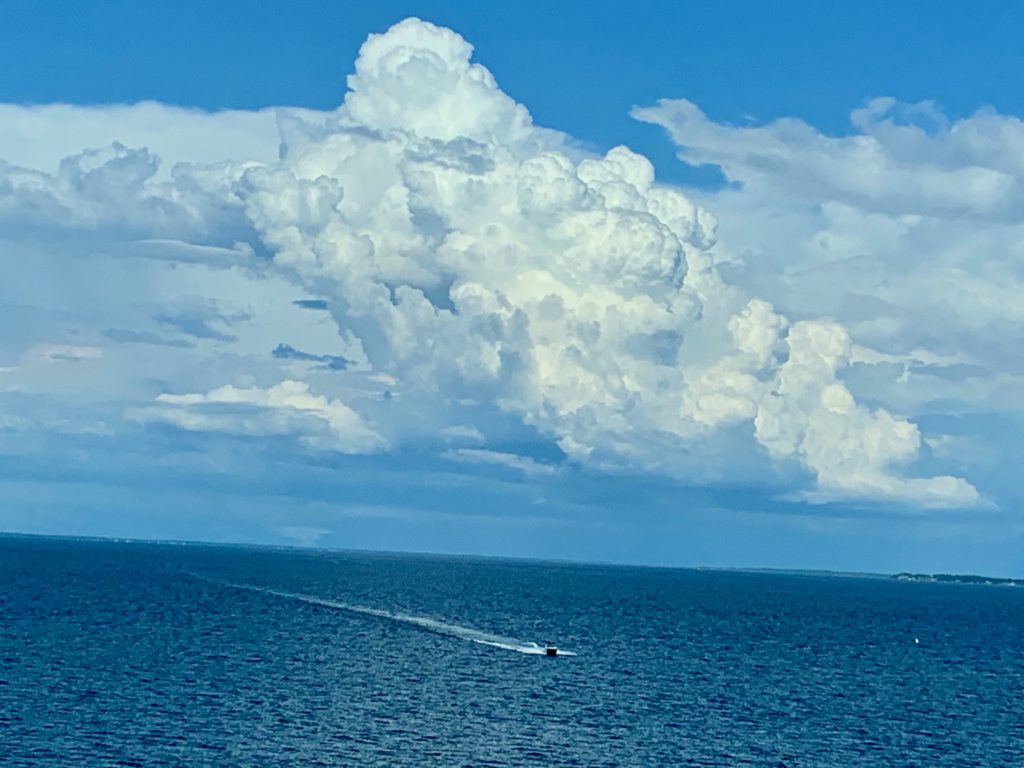 Happy Monday!
I hope you are off to a good start to your week. Mine is a bit fuller than usual, but I already have some notes jotted down for our time together so will jump right in with today's reflection.
As I was in the book of Acts last week for my read-through of the Bible, I had one of those "jump off the page" moments in Chapter 27.
First off, let me say that as a younger Bible student, Paul was my least favorite, most intimidating and dead last answer on the question "Who do you want to sit and talk with in heaven?"
He seemed too intense, too tactless at times…very bold. And if you know me for five minutes, you know "bold" is not a character trait in a person that draws me out like a flower in the sun.
Bold throws me into a defensive mode that has me scrambling to find what shaky footing I had on how to respond conversationally with people. 
But thanks to amazing Bible teachers like our pastors, Beth Moore and my own maturing as I read Scripture over and over, I have learned that, while Paul was bold, there was a presence of Christ in him and a humility and warmth that I had missed in my younger days. 
Most likely what I labeled as "too bold, too confident, too arrogant" was actually a defense of my old self to the conviction Paul's anointed words often evoke. But as I am maturing in faith and owning up to my own selfish, prideful ways, I have begun to see him in a different light and he is now one of my favorites. Oh I do hope he drinks coffee….
Throughout the book of Acts, I can now see his fervor and passion were bathed in the knowledge and admission of what he would have been without encountering the Living Christ. His writings are filled with his own journey of faith while calling other Christians to accountability in growth and dedication. 
And he was well loved by people. Over and over as I read the final chapters of Acts, I cried as congregations of all sizes would gather on shores weeping and bidding him farewell knowing they would never see him again. Verse after verse, he proclaims his own sorrow and love for PEOPLE. 
The passage that jumped out happened on his famous voyage as a prisoner that ends in a shipwreck. He and the soldiers guarding him, the crew and the rest of the passengers are tossed up on the shore of some island where even more people come to know Jesus while befriending this most famous of missionary authors, Paul of Tarsus.
During the storm that sets about the events on the island of Malta recorded in the following chapter, Paul is encouraging his traveling companions with a vision he had had in the night.
(Please pause and go back to remember he is a PRISONER and yet is giving guidance to save the lives of those on board this doomed vessel)
In verse 23 he says:
For last night an angel of the God I belong to and serve stood by me.

Acts 27:23 CSB
This short passage, completely separate from the context of the entirety of this particular account of his voyage. And this is why I encourage you to read larger portions of Scripture daily. Within the daily reading, God will speak to you. Not every day or necessarily in answer to your current situation. But if we are consistent in the discipline of daily Bible intake, more and more, we will HEAR His Word to us.
Here is what I wrote from this passage in my journal:
First Pauls says, "the God I belong to and serve. Isn't that it? I belong to Him AND I serve Him. 

11-13-2020 journal entry
Do you see the difference between me belonging and serving verses just me as a servant of God? When my serving is tied to my belonging to Christ, my serving is filled and empowered with HIS grace, love, mercy and power.
I fear that for many unbelievers or those who have walked away from the faith, I have missed exemplifying that my service is intimately bound to my belonging to Him.
We all need to belong to something. We are wired for it.
It is why even in the most dysfunctional of families, there is a strong tie to that family. No matter what has happened to destroy unity, there is a desire for it because we were made to "belong." 
And in this passage, I see my need to belong has been fulfilled in Christ. I belong, not as in He owns me, but in that He purchased me back so that I could be fully a part of Him. He is my Lord and He is my Savior, but it is tied to my belonging to Him in the most precious of ways.
Just as I belong to the Reimer family and thus out of my love for the others who belong flow acts of service, I belong to my Father's Kingdom and what I do for Him is service to this place where I have been accepted and welcomed.
All are welcome, you know.
Remember Paul? How he once persecuted Christians and then became one?
All are welcome.
For all have sinned and fallen short of the Glory of God but He loved us first and sent His Son that we might all belong and we might all serve gladly in His Kingdom <3