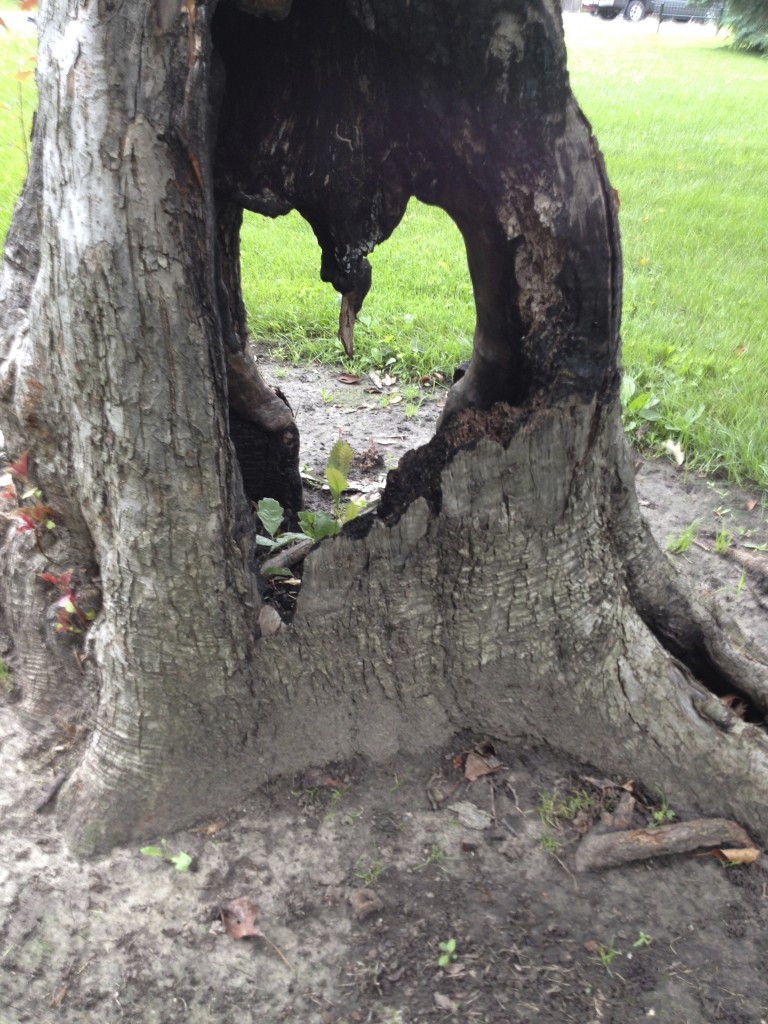 On Monday I decided to take advantage of the milder temperatures and finish up some yard work. I was also determined to get our Christmas lights out on the front bushes. If you live around here you might remember Monday was warm but rather windy.
My leaf blowing and raking from under the lilac bushes proved somewhat frustrating. Between having to replug the cord into the blower and the stubborn hold the twisted stems had on the leaves, plus the wind blowing my raked piles hither and yon the whole experience was less than rewarding.
But I persevered and made a wee bit of progress and then I went to tackle the lights.
I had created patio lighting this fall by putting all our lights on the back patio so I had to make a run to Menards to replenish the supplies. Armed with three boxes of 300 each white lights, I set about covering the row of Burning Bushes that line one side of the porch. I finished the other side of bushes as dusk was approaching so I attached an elaborate extension cord labyrinth that would probably make the fire Marshall cringe and plugged it in. 
One side glowed with holiday cheer and one was as dead as many of our hopes had been for 2020. I tried different configurations of cords to no avail. Finally I started inspecting the lights on the bushes and discovered that one whole strand of new lights (thankfully the ones closest to the end of the display) was missing every other light! I unhooked the last 300 I had strung and headed back to Menards.
It's only a few blocks away but as I drove I fumed at how mad I was with this delay to completing my project. My arms were scraped from the day's work and my spirit was suffering some chaffing as well. I had just a little light left to finish the job so I hurried toward the entrance and was quickly catching up with a woman older than myself who was using one of those four pronged walker canes to make her way to the entrance. 
There was just enough space between the door and her that if I zoomed past her I would be the physical representation of those mean drivers who gun their engines to pass you when you are, in fact, going the speed limit and just a little above. My impatience and urgency to finish my task took on a severe battle with my empathy for what it feels like to be slow in a fast paced world. So I reigned in my Type A overdrive and stayed behind her, one slow step after another.
Just as she was about to step onto the entry sidewalk, she stopped. Oh no…now what. With one shaking hand, she reached over and held fast to the metal pole that is stationed by the door. I slid up next to her and asked if she was okay. She was holding a bag with the hand that was keeping her steady and as she looked at me helplessly she told me no, she was feeling unsteady and needed an extra arm. I told her I happened to have one and took her package and let her loop her arm through mine as we made our way into the motorized cart area. I helped her into the seat and headed over to the line.
We both had returns so I offered her to go first but she said no and then struck up a conversation with me. She asked me about my lights and told me how this was her first effort to be out walking again, I assume from a surgery.
I told her I hadn't been too happy to discover my broken lights but it worked out because I was able to be there for her and she said I was her angel for the day.
I whispered back… no, you were mine. 
Don't you know it flashed through my mind as I took her arm and we were mask to mask as she leaned on me to get in the store that one or the other of us could have Covid?
Don't you know that it was my natural tendency to be on my own mission and just hurry past her?
Fear and selfishness are a daily battle for me. So I dare say God sent His own little angel to slow me down and let Him prove to me once again that He has transformed me and is making more and more into the image of Christ. 
Maybe these times of turmoil and testing of 2020 are just a test, Church. Maybe God is just wanting to prove that He is at work in us and has changed us and continues to transform us. Maybe all the chaos is proving our faith is stronger than our fears and our selfishness.
God bless you as you ponder that <3
Love and hugs…real hugs…
Laura <3