Christmas Countdown 2013 <3 Day 14
It's beginning to look a lot like Christmas….come on! Sing it with me!
Nothing says Christmas like snow! If you are going to live in the mid-West and suffer through the humidity of summer you may as well enjoy this…..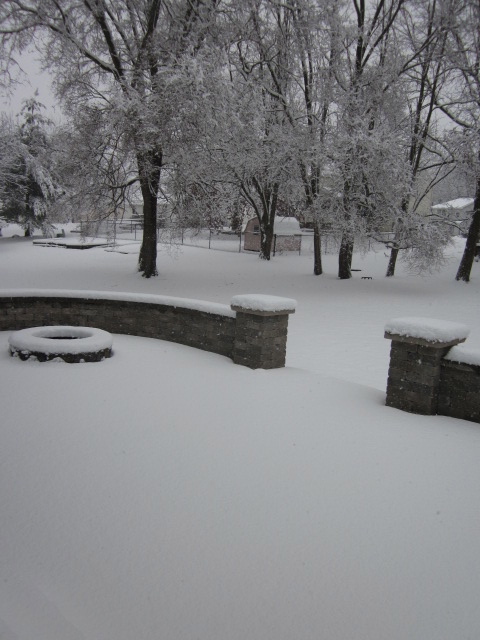 Love it! Of course we don't actually have to go out IN it. Yet. Check back at 2 PM and see how I am doing with all this holiday cheer.
On the upside, Russ and I worked together and accomplished this…..
I can't resist just one more picture. Snow just makes me silly.