Christmas Countdown 2021 Day 20 <3
Because my dad was in the Air Force, we moved around a lot and I didn't want that for our children. We have maintained residence in the same community for 40 plus years with one six month stint in Galesburg for the company Russ worked for. 
Ironically, we have moved numerous times. We started out in an apartment, then a rented house, then our first home. From there we moved to Galesburg and back in enough time for me to figure out I was pregnant with John and we made it back to a new home here in time to give birth to him at the same hospital as his sisters were born in.
Literally moved in the day before he was born.
Six happy years later, we decided to move across town and we stayed there for the next 20 years until a ranch and less of a drive to see those grands brought us to our current home.
Three of those moves happened coincided with Christmas. 
We packed up and moved to Galesburg in early December on the coldest day in the history of forever. I knew when we were crossing the river in Peoria, I was succumbing to the flu. With two cars loaded the gils, Russ had Rachel and I had Sarah and cell phones were unheard of.
Three months pregnant, I prayed fervently I could make it to the hotel before I either passed out or..you know…
We moved in and somehow pulled off a tree and Christmas with my parents even visiting. It was epic.
The next holiday moving adventure, we closed on our house right before Christmas….the one we bought. Because the one we were selling didn't sell for three more years.
So one night during the holidays, we went to a couple of different places to pick up take out that suited the various tastes of our kiddos and us and we had a picnic on the floor of what would be our eating hour.
The seller had left a beautiful braided rug and I took some Christmas candles and we sat there and ate our first meal in our new home. We didn't know all the people who sit around that oak table over the years ahead and the meals we would eat and the games we would play.
We had our regular Christmas at the old house and packed as we took down the decorations and made trip after trip to transition across town.
The last move was here.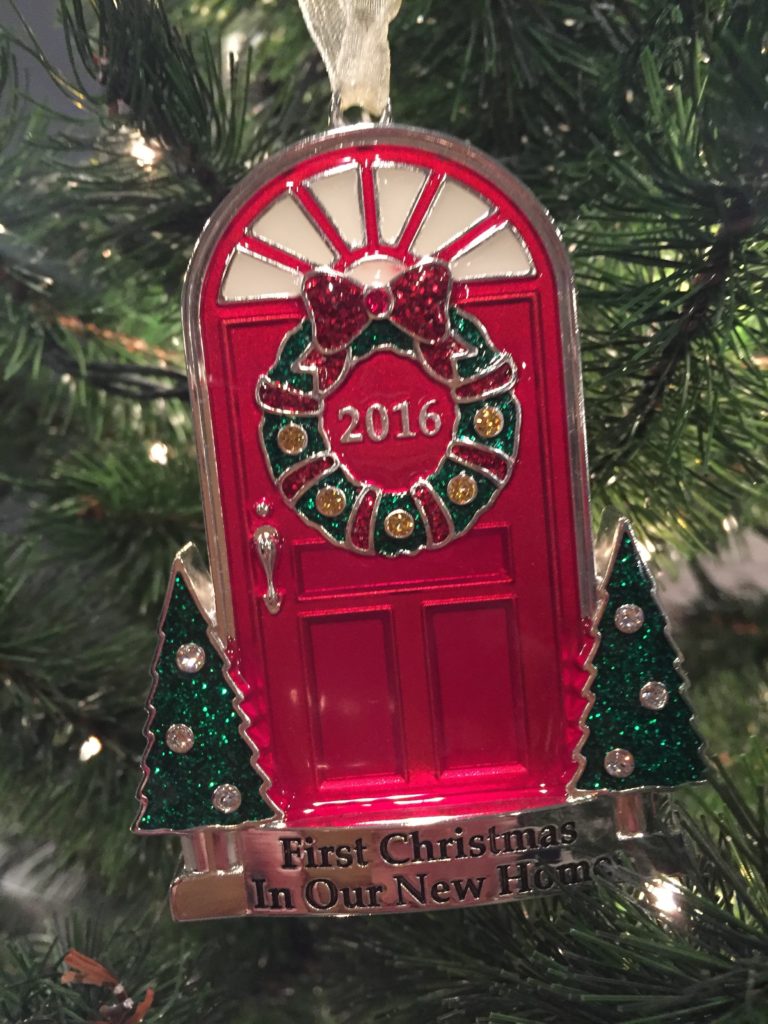 Closing was supposed to be mid-December, but it kept inching towards Christmas Eve. Our house thankfully sold in two weeks this go round and we had to put things in storage and have friends help.
I made sure I could get to all the kitchen things and Christmas decorations as much as I could muster, and we were able to have beds set up and furniture moved in on the 23rd, and by Christmas Eve the house looked like we actually lived here. We had gift bags for stockings and I think a tree.
Christmas dinner was simple and snacky … and no one complained. 
We were together and I still marvel that we pulled it off. So after that, really any holiday stress is now in a better perspective for me. If I don't have to pack boxes in between wrapping presents, it's all good <3