Day 12 Christmas Countdown 2022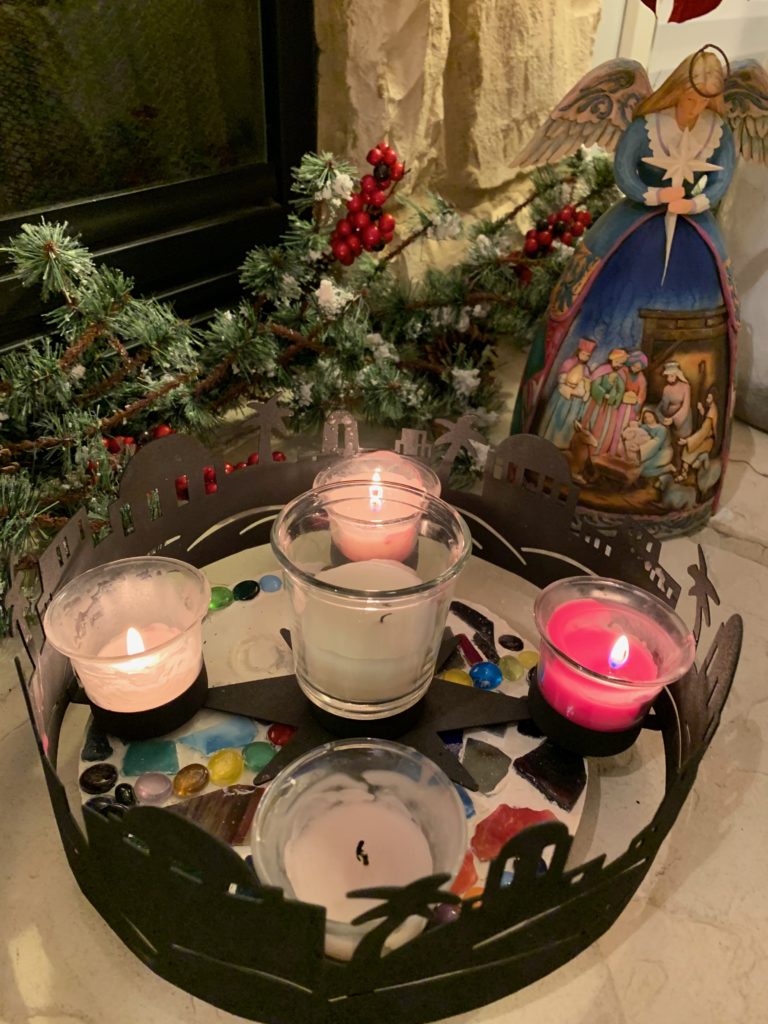 I lit the three candles in our Advent Wreath Sunday morning and let them burn while I did my quiet time. This year I am doing a devotion through the week from Ann Spangler about the Names of God in preparing the heart for Christmas.
At night I am using an Advent devotion by A. W. Tozer. Love him, but he does tend to step on his reader's toes…ouch, ouch, ouch.
So many of the stories I have shared are more about fun traditions or memories of family and friends that were part of the Christmas pasts along the journey, but my devotions help me ground myself in the true reason for this holiday season.
I am trusting this is just like a sugar cookie stop on your way through Advent. Not much meat to these writings, so I hope you are feeding on good things to nourish your soul and help you grow.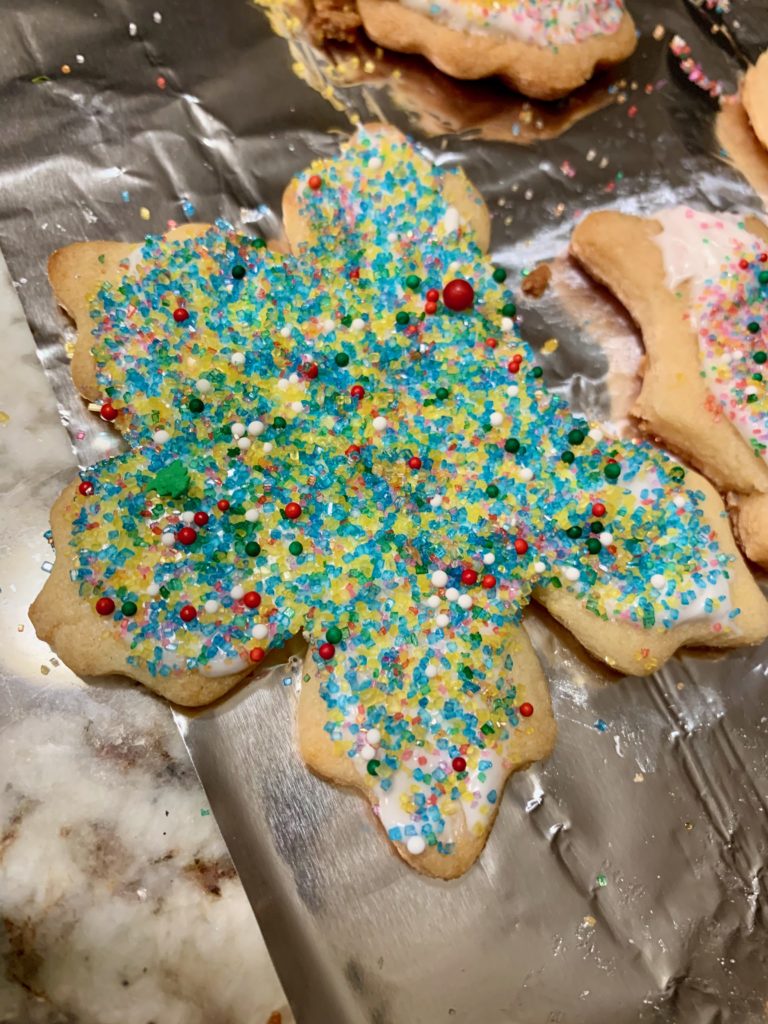 I read somewhere that almost everyone loves Christmas, even if they don't love the Christ of Christmas. It is so true. There is such a jovial spirt, the world is decorated prettily and there are sales, lighter work days in offices, parties and all kinds of trappings that make it a fun end to the year. 
But for those who love Jesus, this knowledge that the many layers sometimes have nothing to do with Him and His coming and us waiting for His return can weigh heavy.
And that is another reason I love to participate in using the Advent wreath and devotions that are well-written to prepare my heart for truly celebrating in the right way.
I learned a little more about Advent from the wife of a coworker of Russ's after we moved back to Decatur after a short stint in Galesburg. Russ had been transferred in October the year before and we packed up after Thanksgiving and moved.
Art was his boss there and his wife Audrey had us to their lake house cabin for a Christmas party that year. I remember it was just the most beautifully decorated home and they made us feel so welcome.
Shortly after we got unpacked and settled in our new town, things changed at ADM and Russ got called back to work in transportation again. This was his major and a good move for us that meant we wouldn't keep moving around the country every few years.
We found a house and moved in the day before John was born…another story for another day, and not long afterwards, Art and Audrey were called back to the mother ship and found a house a half a block down from us.
I would push the stroller with Sarah tagging along behind many a day as we waited for Rachel to get home from school. Audrey was the kind of lady who had toys and special cookies for the kiddos and actually taught me the word "kiddos." She didn't mind their messes and she loved to chat with them and with me.
For me there was always a cup of sassafras tea, which is beyond amazing. She was the mom I needed as managing three children and three moves (that would be part of the story) in a year had taken a toll on me mentally and physically. 
So when the first Christmas in the new house rolled in, I was fascinated to watch the way she prepared their home. She told me she never started decorating until Advent and the fresh greens and the log she put her candles in were how she started.
I felt like Scrooge when old Fezziwig closed up the shop and busted out with the biggest office Christmas party ever. I was fascinated with the way she lovingly and intentionally decorated to prepare their home for the season.
She wove her faith into the strands of greenery on every surface and it made quite an impression on me as a young mom.
I have to admit, when Thanksgiving runs late, I have been known to go ahead and get the trees out and started, but our first decoration we put out is the metal Advent wreath we received from my sister-in-law-who-feels-more-like-a-real-sister, Sonja. 
I keep it in a box on top of all the other decorations to remind me that is goes first, followed closely by the nativities. Then the rest of the stuff goes up.
Being intentional is important as we celebrate and I hope you are embracing all the opportunities to glorify God and enjoy praise and worship, meditations and prayers during this season. The joy of preparing our homes is something we sometimes have to prayerfully wait to "feel" but as we turn our hearts to the reason we celebrate, the feelings always follow.
The world is full of darkness, be the light. You never know who you are influencing and training up to walk more deeply into the celebration <3