I guess I am working "remote"…
While the physical decline that seems to attend getting older is not overly fun, there are some nice sides to this season of life. One of the things Russ hoped we could do following his retirement was take a week each winter and come down to where it is warmer. 
Believe me, it was hard to leave family behind and we did sit out on the balcony last night watching someone's regional game on Russ's phone.
But we are enjoying the warmth and sun and moving at a slower pace and we are grateful beyond measure for this time together. 
Yesterday we traveled to Fort Myers area to visit a friend and former colleague of Russ and then tour the Edison Ford Estates. I was able to tour it about fifteen years ago when we were here for one of Russ's conferences. I thought it was beautiful and interesting and I have always wanted him to see it.
Hurricane Ian has left some scars though. Thankfully the buildings seemed to survive and the famous Banyan tree that Edison planted still stands. Also the beautiful tree pictured next that I have used sometimes for these posts still stands, but the area around the bottom has suffered some and thus I took no picture. We will enjoy it as it was.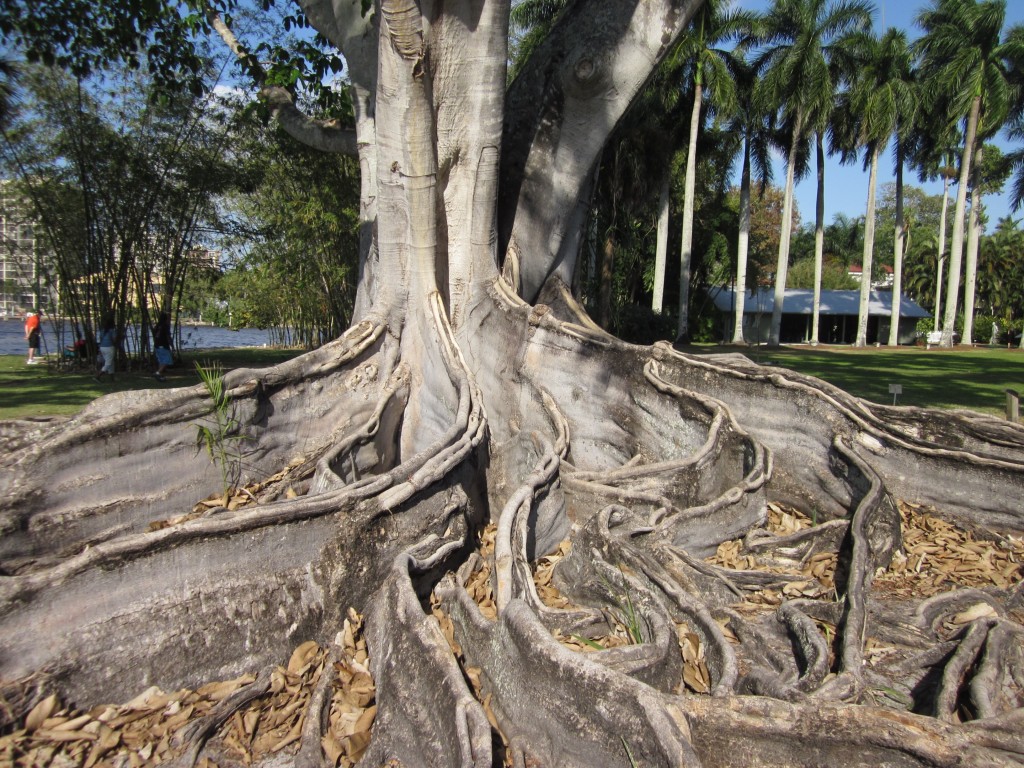 The dock photo is another one I have used often, and I was sad to see that it is gone. The pilings still go out into the water, but this beauty no longer exists. 
As we listened to the tour and the information about Edison, I was struck again by his intelligence. He suffered from attention deficit in school and was sent home at an early age, dismissed as someone who was addled and would never amount to much.
His mother taught him and as we know, he was highly intelligent. He was also nearly completely deaf from a bout with Scarlet Fever and various middle ear infections that went untreated throughout childhood.
He was a workaholic who spent 10 – 12 hours a day in his lab even into his 80's. But he also loved nature and had six children, three from his first marriage and after that wife passed away, three more with Mina Edison. He loved fishing and the outdoors and how he accomplished so much with the same 24 hour days I am given, I do not know.
His research into plants and his inventions paved the way for so many things we use today. During our tour, a volunteer for the museum played one of the early (1920's) phonographs that used a cylinder. It was incredibly clear sound. Still working after all these years. This was not a reproduction, but an original model.
It was all impressive and yet as we walked and I saw the things that the storm had removed from the property, I felt the nudge that I had seen nothing regarding any level of faith in the family.
No Bible on the living room table or desk, no word of church they attended. Nothing.
As we were nearing the end of our visit, we were in the back part of the museum where it talked about the children of Edison and Ford. Russ commented in front of one case that there was a Bible that belonged to one of his sons. A simple card stated that Mina had given the Bible to him and he shared his mother's faith.
It seems Mina was a believer, while her husband was described as a free-thinker and probably more a Scientific Deist.
And here is where I just felt sad.
The house, the Banyan tree, Thomas Edison and all his brilliance..they one day pass.
But the roots and legacy of faith are eternal.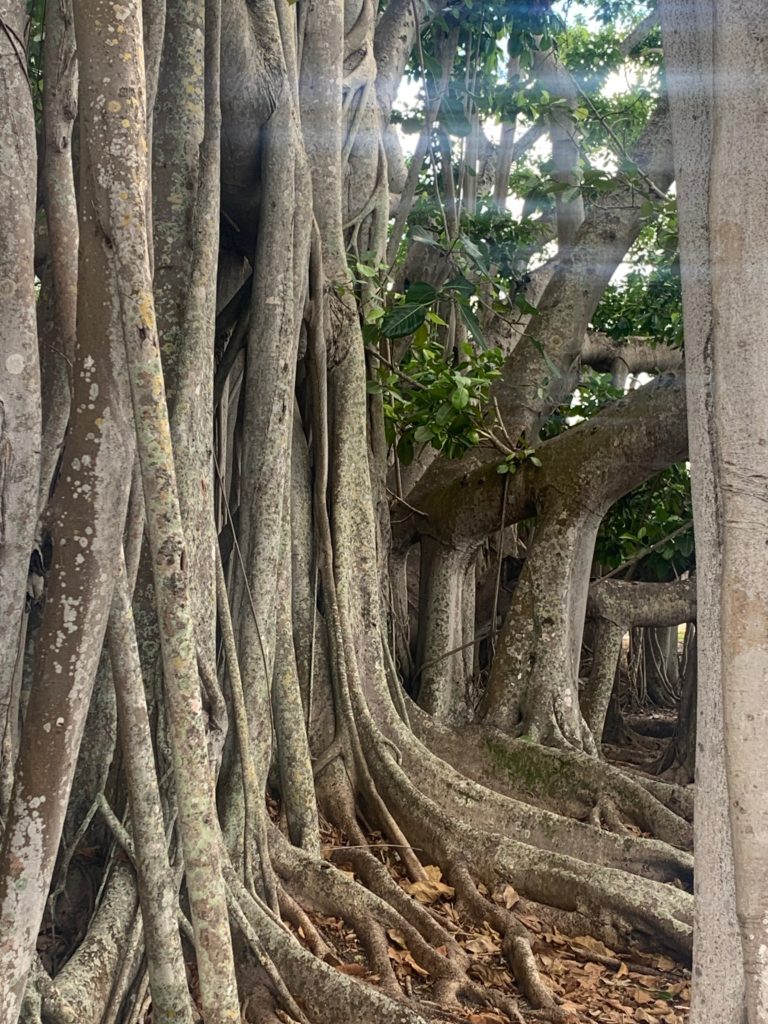 Amen.
The end.