I don't even know where to start.
It's Holy Week and I want to be focusing on sharing something substantial and worthwhile with you but I cannot gather my thoughts and get them down in a way that is meaningful.
I want to share that it is not that I am not having substantial thoughts regarding this week, but putting them down to give to you is not happening this morning so I hope and pray YOU are making the effort to work through some meditations on your own.
In the meanwhile for this Monday, here's a little photo recap of last week and why I was off the grid…
Last week we took two of the four on a road trip that included seeing our new great nephew and spending some time with Russ's brother and wife.
Along the way we stopped to meet our new great-nephew…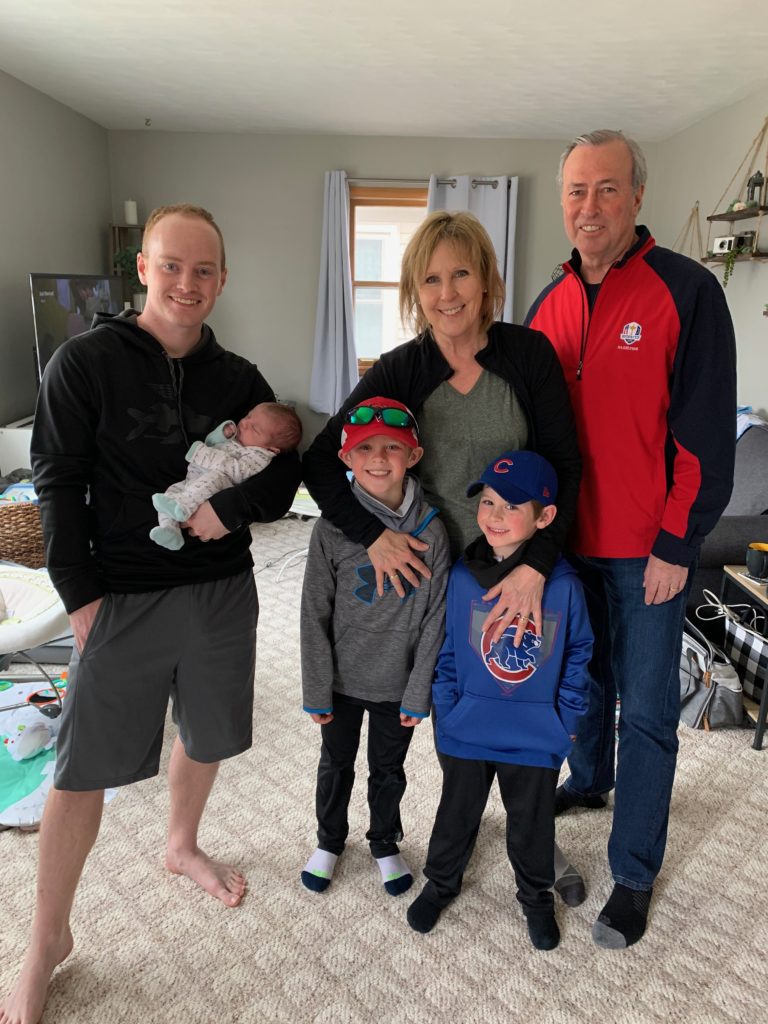 and yes…mom is doing amazingly well!!!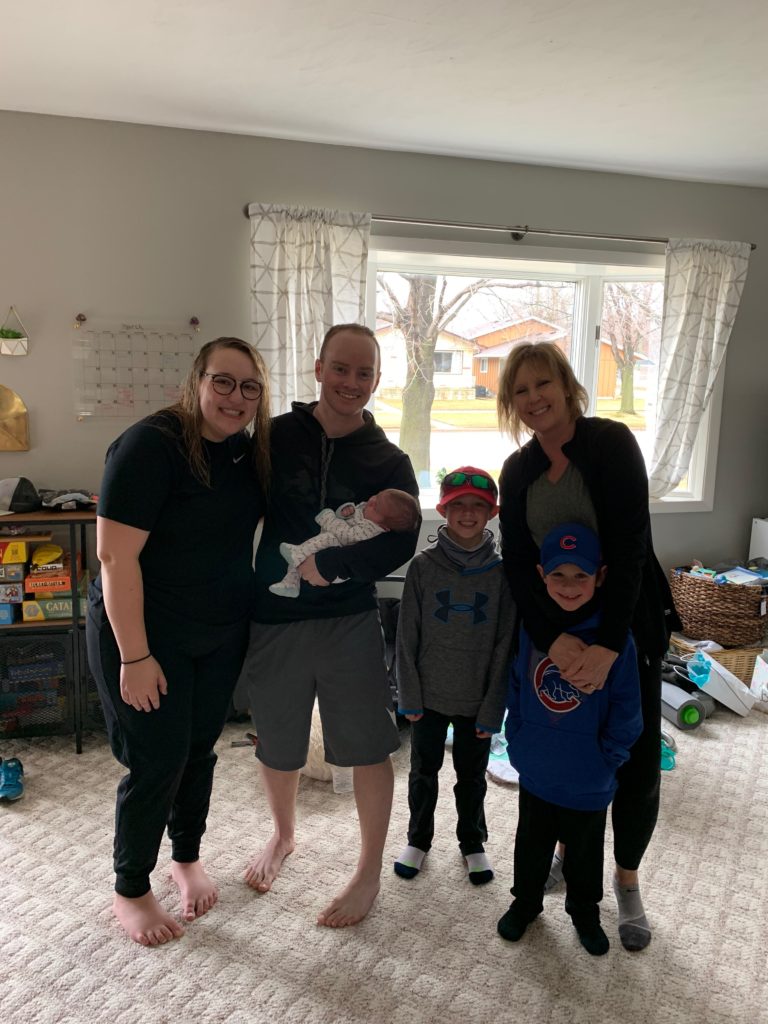 We only had a short time to with Randy and Sonja…
but managed to drag out every toy in the arsenal of their storage area…
I watched Sonja mastermind a perfect train set up and had flashbacks of her doing this with our three and I may have possibly gotten a little teary eyed.
On Friday night, the organization John works for had a virtual gala that has been postponed twice due to the horrible ice storm that wrecked Texas last month.
We dressed up for five minutes to take a photo…
and then put on our comfy clothes and watched how this nonprofit is maximizing resources to help heal children and families through foster care and adoption.
It was inspiring.
After a quick one day recovery, we were back up to the shenanigans of a Saturday with this crew as dad was working and mom was showing them the fine art of making a tank top out of a t-shirt….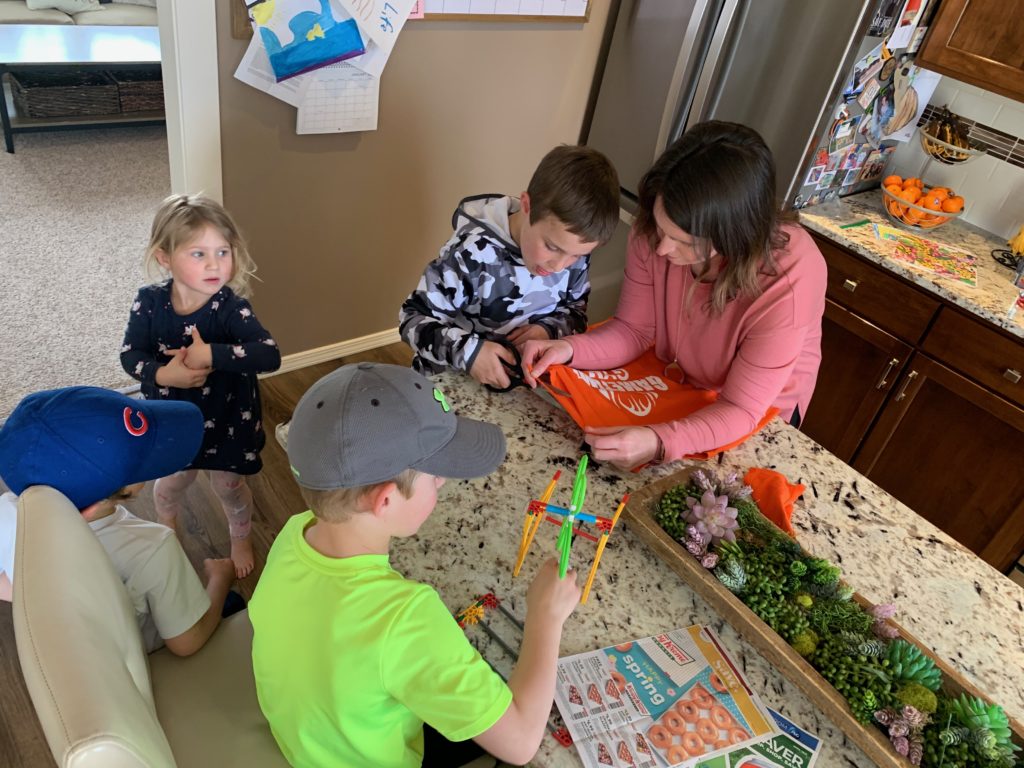 Sunday was a very cold soccer game that involved yet another road trip…
and here we are back to Monday.
Hope you are doing well and enjoying some sunshine.
I have spotted daffodils and some budding trees so spring is upon us…though here in the Midwest we keep one eye out for that last surprise snow storm….but please no…please ….