Mid week and on the go randoms….<3
It's only May and this is Caroline's mood for the never-ending pulling out of yard chairs, 'nacks, soccer fields/ball diamonds…it's going to be a looooooonnnnnnggggggg summer….and we are all in.
Speaking of…someone is having his preschool picnic today…
so I need to get myself ready and out the door as his mommy and daddy get to go!
Yay for an opening up of activities.
Random #1:
I cry a lot as I see people actually being together again. It reminds me of a passage of Scripture…
A song of ascents. When the LORD restored the captives of Zion, we were like dreamers. Then our mouths were filled with laughter, our tongues with shouts of joy. Then it was said among the nations, "The LORD has done great things for them."

Psalm 126:1-2
Random #2
I started the book of Nehemiah today and if it is possible, this is one of my most favorite books. I have studied it on my own to teach many a lesson and I loved the Kelly Minter study on it (highly recommended)
Putting together some thoughts to share next week.
Are we ready for another series?
Hope so…
Random #3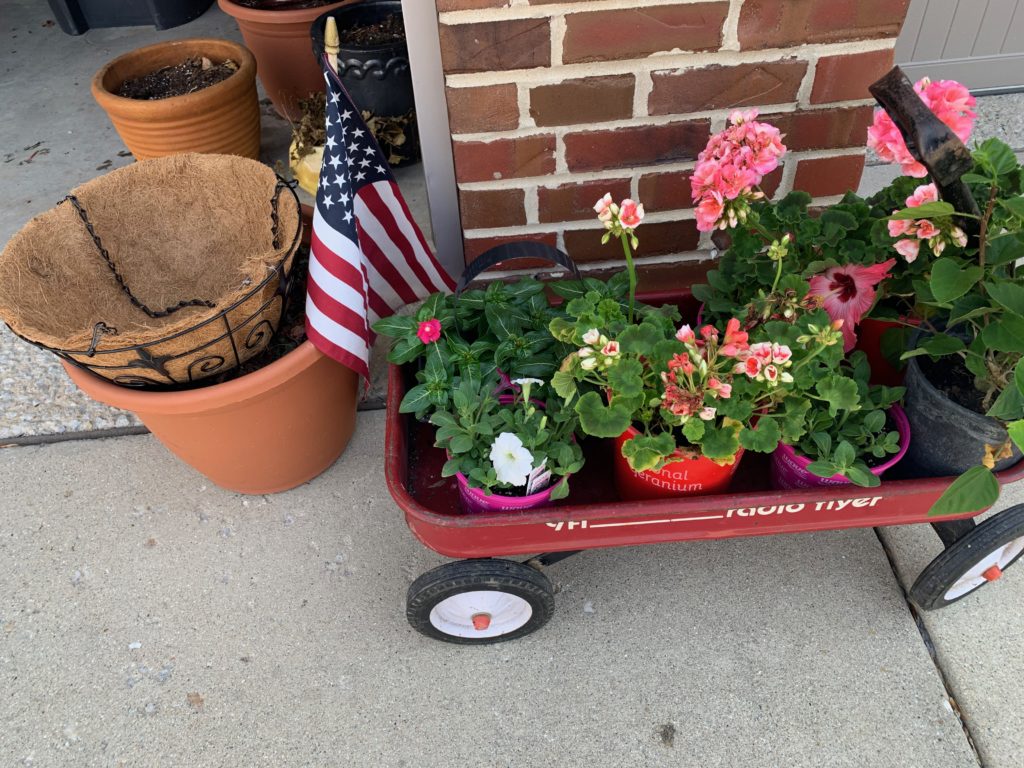 Our patio table has a collection of plants that need to be potted. This is probably a record for me as to getting our flowers out.
The rains and sudden surprise snow on Mother's Day weekend kind of threw me for a loop.
Random #4
For those who think I jest in my love/addiction to coffee, I am baring my soul.
When I came to my computer this morning I found a half a cup of cold coffee that got left behind on yesterday's visit to this little desk.
I could have thrown it out, I suppose…but no…I warmed it and am finishing it as we visit…sigh…it's not pretty, this co-dependance of my coffee mug and me <3
Random #5
In the past few days my phone has gone wonky.
One day I couldn't swipe up or even swipe sideways to power down…I googled and found out how to override the 911 option to manually power down…whew…
Another day the volume control function vanished.
My Marco Polo won't play videos…just keeps rebooting.
Autocorrect has developed even more bizarre ways to sabbotage a text message.
Siri is actually being helpful, which is scary…
but it all became clear yesterday when Rachel (who has us on a family plan) sent the bill and congratulated me that I have paid off my phone.
Now it makes sense…
Apple iPhone …you are my blessing and my nemesis….
okay…
I gotta scoot…
have a happy hump day and I will see you tomorrow <34