My 2 cents regarding the current topic of the day <3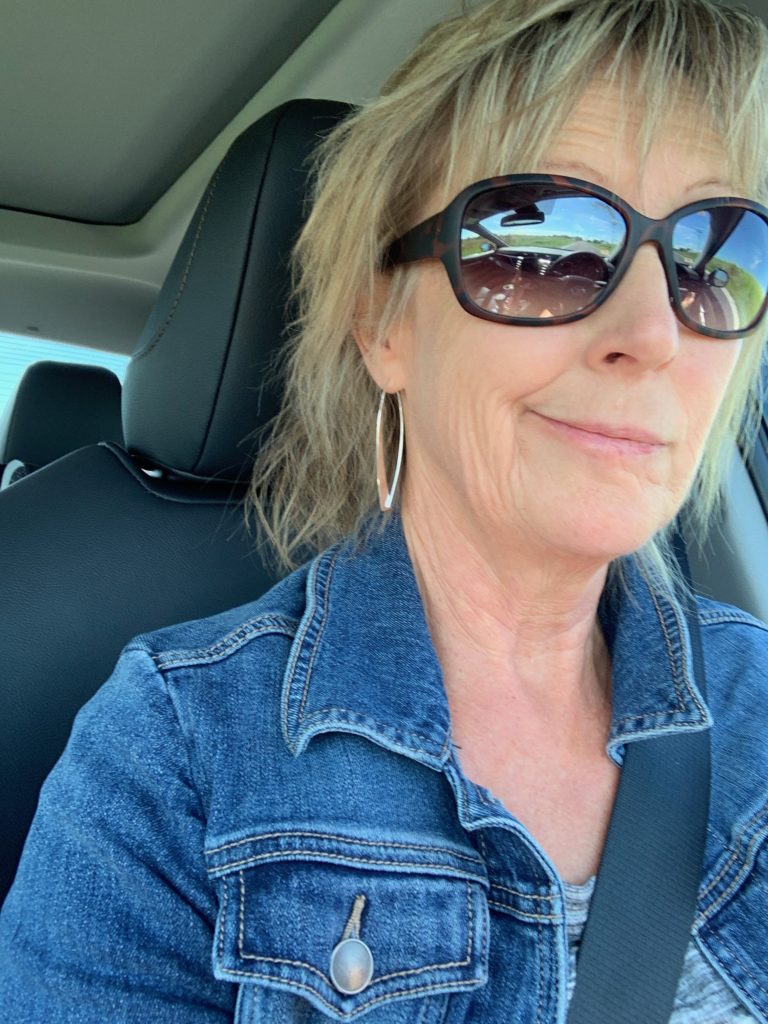 People ask me from time to time if I miss teaching Sunday school. The answer is a mixed bag. While I have rather enjoyed not having the obligation to show up most Sunday mornings by 8:00 am…give or take five minutes…and I feel a sense of relief on Saturday night that I don't have to look over material one more time and tweak or add or subtract…I miss the faces of our class and there are times I miss tending you all.
I miss being able to offer comfort and a safe place to be together and I miss the opportunity teaching gave me to speak into times like our current setting of chaos as we face hysteria mixed with sound counsel about practical health measures, disappointment about closures and cancellations and fear of what all this will do to the economy, our 401K's, our education systems…and on and on. 
So today I hope you will let me give you a couple of observations and thoughts…some to make you smile, I hope, and some to make you think.
#1
This is the first time I have been considered in the "elderly at risk" category. Every time I see the 60+ warning…I'm like…Hey!!!! Wait a minute…that's me. While I am fairly healthy and do not have issues with my immune system, this has been a reality check for me. We live in a youth driven culture and like others of my generation, I love it when people act surprised at my age. (It does happen…not as often as I would like…but enough to keep me going…) We have exalted looking young and feeling young to the detriment of appreciating that God has promised some things to us as Christ-followers about aging.
Psalm 92 talks about rejoicing in the Lord and meditating on His works and wonders so that our minds and hearts are renewed in HIM.. Listen to verses 12-15:
The righteous thrive like a palm tree and grow like a cedar tree in Lebanon. Planted in the house of the LORD, they thrive in the courts of our God. They will bear fruit in old age, healthy and green, to declare, "The LORD is just; he is my rock, and there is no unrighteousness in him." 
One of the funniest quotes I heard at a women's leadership conference (and I can't remember who said it) was about the baby boomers, of which I am a card-carrying member. She said we love senior saints, we are just never going to be one.
Speaking for my peers I have to agree. We honor older people but sometimes balk at being included in that group.
This wake-up call has provided me yet another opportunity to ask God to help me grow in wisdom and grace as I age and to not despise the years, but to ask Him to help me use my experiences and growth to encourage the ones who really are still young, instead of trying to squeeze back into that mode. It's ok to get older. That's kind of how it works.
#2
While I could easily join the panic over dipping stock markets and such, I am finding myself somewhat rejoicing inside that a country of great plenty is beginning to realize that all the money in the world does no good if there are not products on the shelves to purchase. I am praying daily that people will see that God is our true Provider …. Not the government nor the investments nor the systems that are in place…but God.
I am also praying we would wise up that as the world wears out, this is basically where we are heading and maybe we should be taking more interest in how we spend our days. Perhaps there is more, much more, to our purpose than eat, drink and be merry. 
#3
Can we all just take a minute and say a hallelujah that major organizations of the sports dynasty are actually willing to risk losing money and public favor by canceling if it is in the best interest of their athletes and the public?
I am as disappointed as anyone that tournaments have been canceled.
Our family loves March Madness and even those of us who don't know a full court press from an intentional foul love doing the brackets and texting back and forth. We will miss watching the games this year and our hearts ache for young seniors who will never get to finish their high school and college season…but I know God will work in their hearts great life lessons from this and I pray for that to happen. 
#4
My hands have never been cleaner.
#5
I love all the words of encouragement coming from pastors to their congregations…but am a wee bit skeptical of the way the credit card companies are reaching out to me to offer support in this time of national crisis…
And there you have it.
Some thoughts to encourage you and hopefully make you grin and remind you that we can see God at work if we ask Him to open our eyes above the circumstances and see things from His perspective.
Prayers for everyone in the business world as you deal with the added stresses of logistics and shut downs.
Prayers for everyone in the medical community as you diligently prepare for the unknown and field questions and are the front line of exposure to illnesses.
Prayers for everyone with children in school as you try to get kids to finally, really and sincerely practice good hygiene…good luck with that.
Prayers for those who have loved ones in care facilities as you may not be able to visit with them.
Prayers for families who have people overseas trying to get home or quarantined somewhere.
Prayers for our military overseas and for their families here at home as they are at risk.
Prayers for leaders of our government, schools, churches, organizations and work places as they implement plans based on current knowledge.
Prayers for your health and peace of mind and please know you are loved.
Let's journey onward knowing this too shall pass and nothing has knocked God off His throne or taken Him by surprise. Spread His love, not germs.
Peace out and I will see you next week where we resume our Lenten study <3