Some Monday cuteness and a serious thought <3
We got to watch this one play basketball on Saturday…he has gone and decided to lose those cute little teeth that gave us all fits when they came in…what's up with that?
It wasn't easy to keep our eyes on the game tho…as there was a lot going on along the sidelines…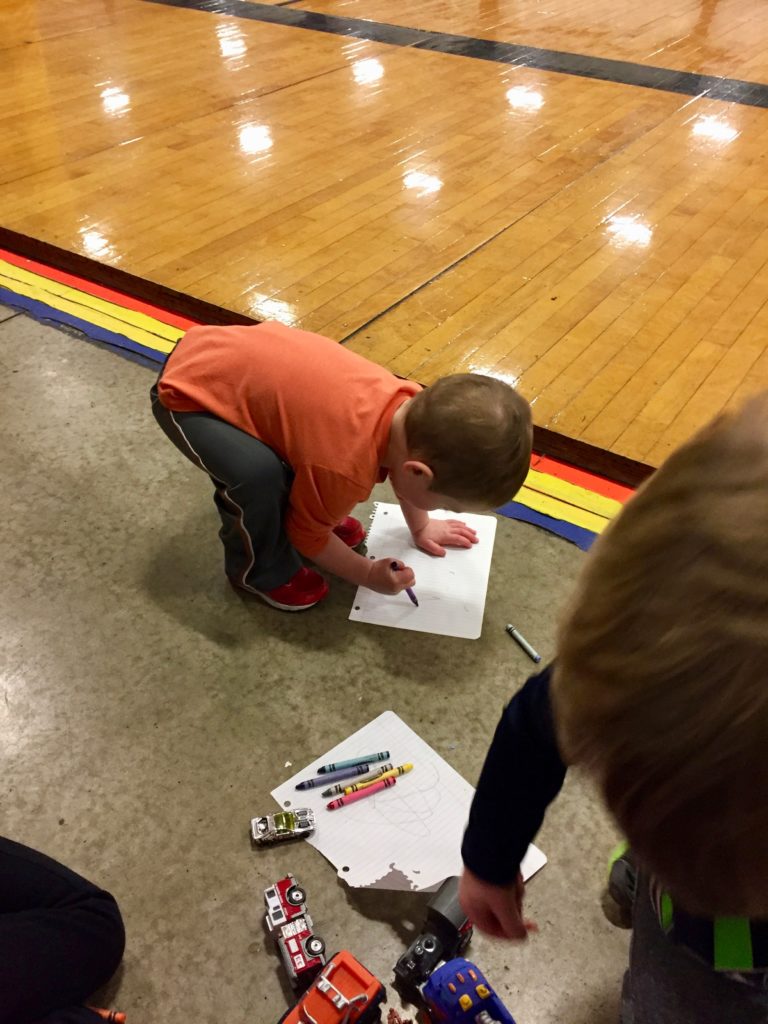 and one of the cheerleaders keep stealing the show…
Not to be left out we have…
And while I have no photographic proof…Zach and I were there…I was behind the lens and he was policing the bench for anyone not out on the court.
That is when he wasn't toting four coats, extra shoes, a basketball, a backpack and oh…a 50 pound car carrier that held a 16 pound cupcake….all in a day's work <3
So there's some fun to start Monday and now for just a thought to share from the Word and the weekend…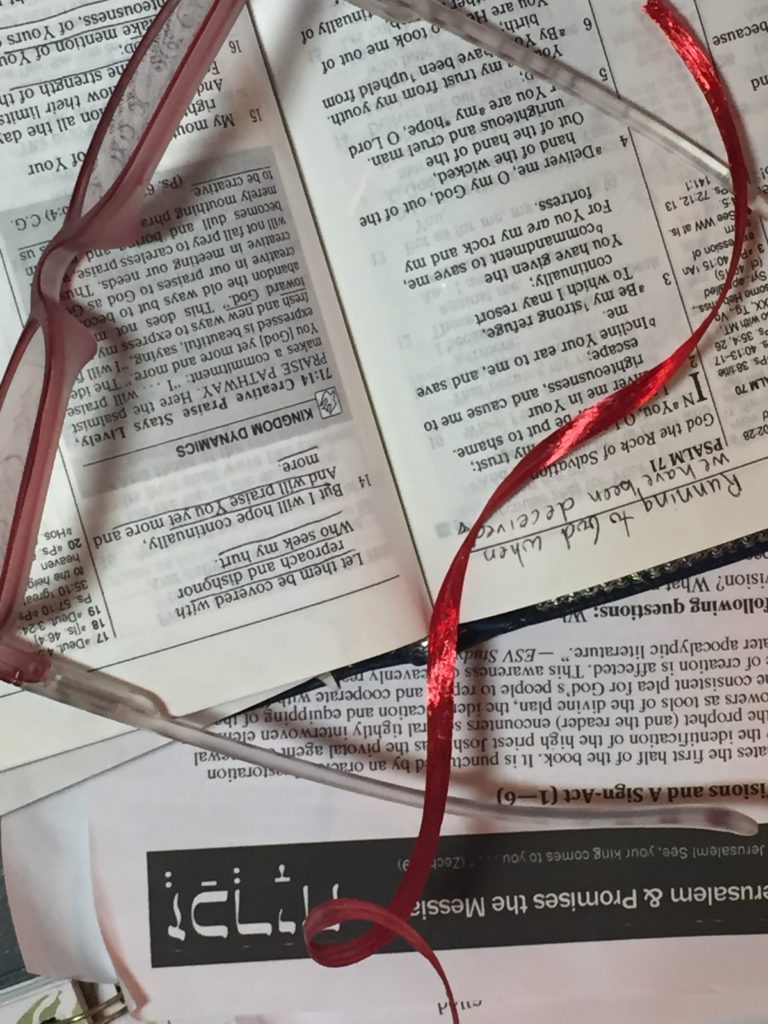 One of the things God has blessed me to do is lead a class on Sunday mornings for a number of years.
I am ill-equipped…late…rambling…unorganized…and humbled to have this group show up at 8:00 A.M. to sit at the feet of Jesus with me and let Him teach us.
We just finished a series that started M.O.N.T.H.S. ago to help us understand more about the countries and history and such of the Middle East. We looked at this area historically and through the lens of the generations of descendants of Noah,Ishmael/Isaac and Jacob/Essau.
Eventually they followed me as we worked through a book by Nabeel Qureshi about his explorations of Islam and Christianity.
Qureshi impresses throughout the book something that I, as a Christ follower, take for granted.
One of the cornerstones of our faith is that our God is Three in One.
The Holy Trinity is a mystery that we can somewhat grasp and yet the simplifications we come up with regarding its complexity can sometimes minimize the power.
It is by faith that we believe what is really so far above our human ability to explain.
Because I have grown up in the Church, I accept this concept and expect others to as well.
One God…Three persons.
We sing it in old hymns and modern praise songs.
Yet we do not realize that this viewpoint is inflammatory out there in the world these days…well…actually…it always has been.
It is the power of the Gospel.
Through this study, as I leave class on Sunday mornings and enter into worship; it is with a profoundly deeper understanding of the declarations we are making as we sing the words of the songs printed up on that screen.
If we are finding ourselves losing our footing in the shifting sands of this ever-changing culture…perhaps we need to revisit the basic truths of our faith and begin to declare them from the depths of our hearts once more.
The season of Lent is a perfect time to readjust our perspective by truly exploring what we believe about the good news of Jesus Christ…what He came to do for all mankind..and what He has done in us <3
I believe in God the Father
I believe in Jesus Christ, His Son…fully God…fully man
I believe in the Holy Spirit
I believe our God is Three in One…three distinct persons in One Godhead
I believe that Jesus Christ was crucified on the Cross, thereby taking all the sins of the world upon Himself and paying the price required for sin, which is death
I believe that God the Father turned His face away from His son
I believe that through the power of the Holy Spirit, Jesus Christ overcame death and made the way open for us to be reconciled back to the God who loves us by both rising from the dead and ascending to heaven
I believe He took away the power of death from Satan and defeated him eternally
I believe that while this is a finished work, we live out a time of fulfillment for the completion and the manifestation of an eternal kingdom
I believe that for this time He sits at the right hand of God and mediates for us to the Father
I believe that He will come again and He will judge all mankind and all creation and there will be a new Heaven and a new Earth.
I believe that there are those who would call me crazy..and those who would scoff and mock…and I believe that I would probably lose many a debate and sound foolish to the intellectuals of this world.
But I know that I know.
Christ in me.
The Hope of Glory.
I have decided to follow Jesus.
Done and done.
Have a blessed Monday. You are loved <3