Summer Study Recap Day! Week 1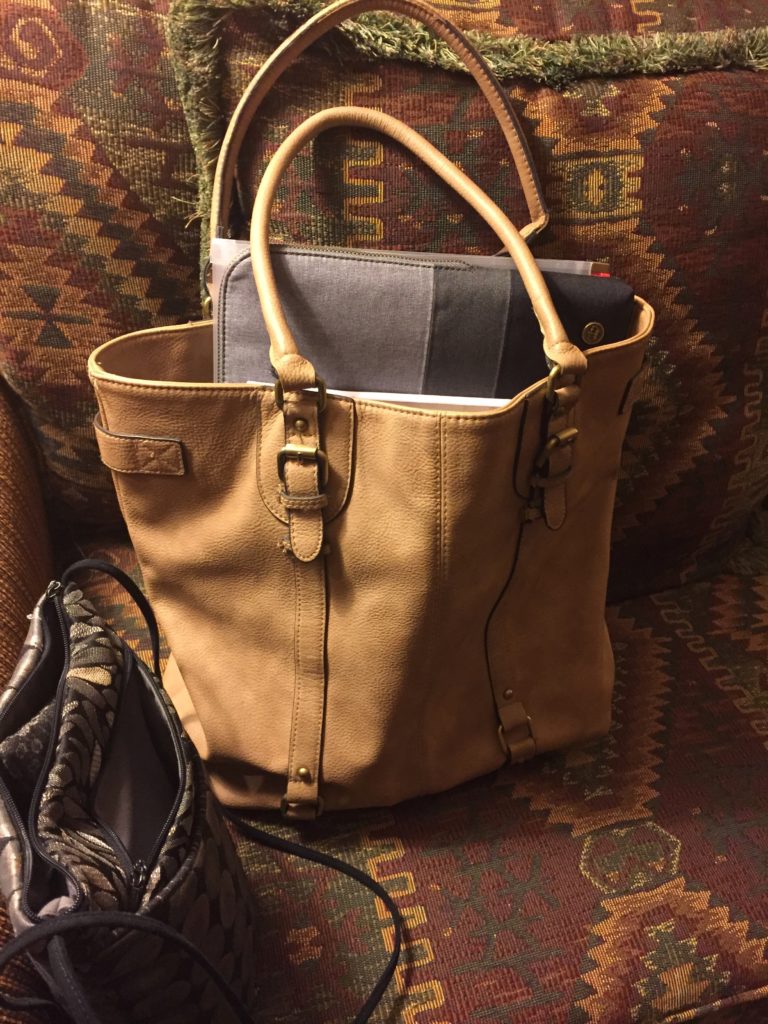 I signed in and watched the first video for "No Other Gods" this morning. It is a short one and I do want to mention if you are doing the study this summer a couple of points:
<3 You do have to register yourself with LIFEWAY to access the videos. I had an old account I have used to order books and that login worked for me to be able to get on the small group study site.
They are doing it differently than they have in the past, but different is ok. Don't be afraid.
<3 If you are a male doing the study, she does talk to us like it's all women but that's because the study is through LIFEWAY which is kind of geared toward us females…don't panic…your masculinity is not being threatened. And you just might glean some valuable insight into your wives and daughters minds as you listen in.
It will be different. Don't be afraid.
<3 I am using my old study guide and adding new notes. The original did not have video teaching so I am just winging it with my note taking. Also, I can already tell the new workbook is set up and titled with updated wording – however the content is most likely unchanged and the first week that they are calling Session 2, HAS to be Session 1 in the old book – pages 8-27.
I hope she included her recipes in the new book – so fun. Do try them…and if she didn't, let me know and I will share on here!
Our books may be different, but it's ok. Don't be afraid.
And now for my preliminary thoughts as we launch into this study.
This past week I received a pair of pants in the mail that Russ had ordered for me.
I would call them "exercise" pants although I mostly wear them for regular life and the occasional walk we try to squeeze in at the end of the day because…exercise? yeah…it's been off my radar for far too long.
They are wonderfully comfortable and have a pocket in the side leg for my phone and I love them.
He decided we needed to order a pair for each of the girls, so commissioned me to do that yesterday.
As I looked up the company and began to locate the pants, I noticed that most of the clothing in the line is named after various Yoga terms.
I don't want to open a can of worms here on our first visit about this study, but I am simply stating fact that things like "chakras" and "salutations" have a spiritual meaning beyond the health benefits of stretching that accompany Yoga.
I am realistically stating that while many people use yoga as an exercise method, it is in fact and indeed a spiritual practice and true followers of it would agree with me.
Thus, I am not being controversial, I am just saying that as a follower of Christ Jesus – I am wary of personally dabbling in other religions because it goes against what I believe He taught about Himself and what it means to be His disciple.
I am sharing that I struggle with the implications, even though several of the stretches are ones I need to do to relieve my chronic back pain and ward off the every day threat of a flare of plantar fasciitis.
I do not try and turn them into a Christian worship experience and I don't avoid them. I do the stretches to help loosen muscles that cause me pain and I move on. I ordered the pants because they are pants, not because of the name.
Yet in the process, I can have huge arguments within my head about what is off limits and what is ok for me to do.
As a P.S. – I have no interest in debating this with anyone nor engaging in argument or justification. This is a personal matter between me and God and I am not trying to convince anyone one way or the other. Each of us must examine our conscience before God on these kinds of issues.
And about right now, you may be wondering what in the world this has to do with No Other Gods…so here is my point…
I can get so caught up in things like the above swirling of thoughts and conflicts and imagined debates about ordering a pair of pants on the off chance that God might be offended by the name a clever marketing person labeled them with in order to get more people to buy them and completely miss the real idols I have set up in my heart.
When I did this study in 2016, I was stricken with the "good things" that I had allowed to become the "main things" in my life and heart.
One of my main takeaways on the first go-round and again this morning from the introduction of the study is:
Make room for WHO you love
Make room in my heart for the God who loves me and who I love with my whole heart.
Do you feel like something is missing in this journey with God?
Perhaps it is because we have replaced Him with things that make lousy gods.
I am looking forward to more layers of my old nature being peeled off in the weeks ahead.
How about you?
Here is my prayer:
Heavenly Father, in this world of 2019, there are so many things that are obviously ungodly that I often get side-tracked with what is going on around me and fail to look deep within me. I know there are places I have set up idols and they have become so familiar to me that I may be fooling myself. As I revisit this study in the weeks ahead, I open myself fully to Your lens and I ask you to reveal to me anything that I have set up in my heart in the place that only You deserve. Thank you for your faithfulness and love for me to not allow anyone or anything to come before You in my heart.