Taking Him at His Word….<3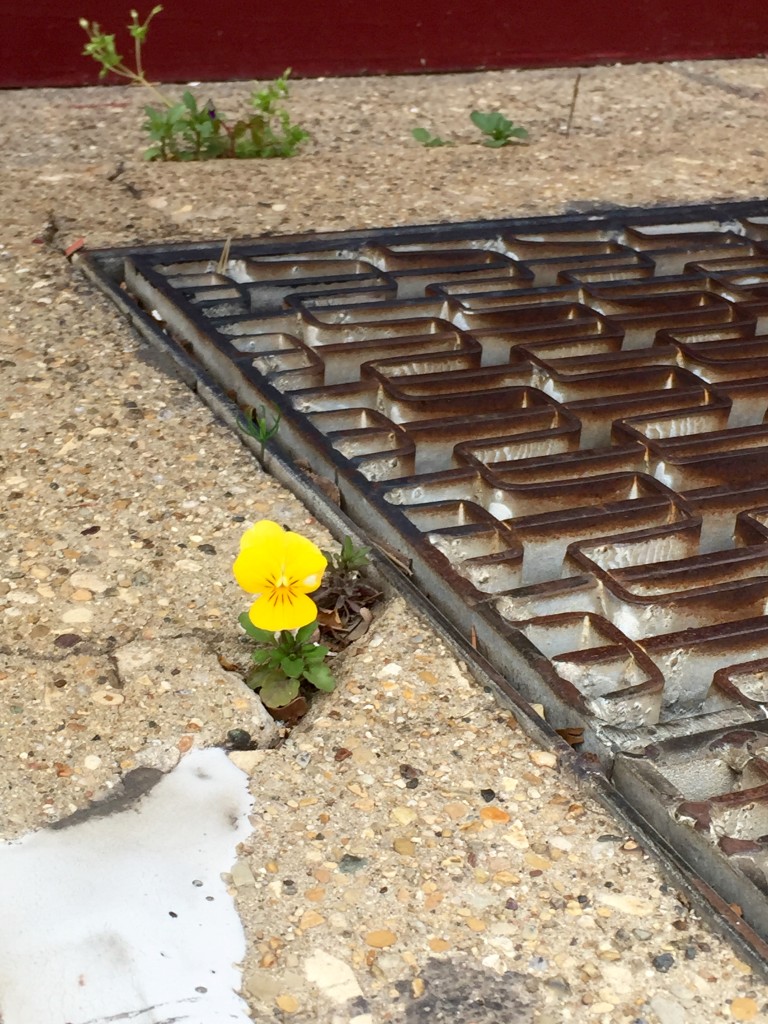 Have you ever read Psalms in The Message by Eugene Peterson?
In his introductory comments to this beautiful and well-loved book of the Bible, he talks about how the whole concept of The Message started with his efforts to put the Psalms into our every day language to help his parishioners learn how to pray.
Somehow reading through them this year, I feel like both the original authors and Eugene himself took lessons from riding in the van with a large family of children.
Not that I would have that kind of experience, of course…but seriously.
Today I read from Psalm 54 through Psalm 67.
The late 50's up to mid 60's of these Psalms contain some pretty strong words about enemies and what the writer hopes God will do to them.
It is actually quite difficult to read through as the Psalmist gives details on what he hopes God will bring down on those who have wronged him.
And then suddenly as I was kind of cringing and thinking about how Jesus said we were to love our enemies and do good to those who are spiteful toward us, I ran into one Psalm after another talking about hungering and thirsting for God and how gracious He is.
These were most pleasant and uplifting, and as I finished my reading time and glanced back over all that I had covered, it occurred to me that maybe what I had seen was just an honest venting of someone who was trying to do the right thing and saw that out there in the world, there are many who aren't and seem to be getting away with it.
I see in the Psalms a way to deal with injustice and betrayal and the wrongful acts of others that is a good model for us.
Rather than seeking to bring revenge and judgment himself into settings where he saw evil being perpetrated, David…yes, King David, the man after God's own heart, took his upset and wounded self to God and laid out all that had been done wrong and just what he would love to see God do to those who were acting wickedly.
And then he rested in trusting God to judge…God to bring about justice…God to decide what should happen and how it should happen.
Pouring out the hurt and anger and unfairness of all the we see to God is good. We should not feel guilty for the depth of emotions that come when we see things being done that we know in our hearts are wrong and evil.
God is our refuge and strong tower and honestly sharing our hearts with Him is part of the relationship He has invited us to be a part of.
We don't have to pray pretty Sunday school prayers…perhaps if we would spend more time in raw conversation with God, we would spend less time pouring those thoughts out in conversation with others or on public platforms over other humans who can do nothing to change hearts or stem the tide of evil. 
Rather than stirring the pot and making others more upset, we should be having our tirades in front of God in prayer and then letting Him pour into us His love, His wisdom, His guidance.
Perhaps after we vent to Him, His Spirit will breathe into us the ability to follow the words of Christ and we would find ourselves doing what He said…praying for our enemies, finding strength to do good to those who are against us, keeping our minds set on things above…exhibiting for the world what it looks like to be a true and authentic disciple of Jesus <3