The most beautiful thing…<3
We are experiencing one of those rare summer mornings in the Midwest where there is no humidity, a light breeze, a clear sky and just the slightest chill in the air. 
For us it is like a day in February when the sun shines brightly and it warms enough that we can actually take a walk without danger of frostbite to the face and we are reminded that spring will come again. 
If your heart is oriented to this part of the country, these few days are hard-earned and pure delight and more than make up for the more brutal ends of the spectrum.
And I am one of those crazy people who say this is why I would never move to a more year- round temperate climate. I wouldn't miss the Midwest for all the other choices in the world. 
Sitting on our patio this morning, I had to slip my running jacket on… (and by running jacket I mean an athletic jacket that I wear to sit and sip coffee whilst I read on the patio or stand at a ball game in the spring and fall and watch younger people run)… as I worked my way through some of the most powerful and exciting pages of the book of Isaiah. 
As I read 53 through 58, I about ran out of ink with all my underlining, heart drawing and note making in this new Bible I have never used for a read-through. With having attended the Greenville College Messiah concerts a ton of Christmases over the years thanks to our violinist daughter, I actually sang some of these verses as I read them. 
Which can be somewhat annoying and distracting since Handel did that over-repetitious rendition and so sometimes I am hung up on a verse just having that play through my head in music -box fashion. But I digress…
digress…digress….yes, I surely digresseth. (that will make you laugh if you have ever listened to the Messiah…but if you haven't just shake your head and move on)
As I read the familiar and prophetic opening verses of Chapter 53, I was struck as I always am by the description of our Lord and Savior.
Isaiah had no idea who he was describing, but in obedience he wrote the description of the Messiah as He would appear to us. 
He grew up before Him as a tender plant, and as a root out of dry ground. He has no form or comeliness; and when we see Him, there is no beauty that we should desire Him. He is despised and rejected by men, a Man of sorrows and acquainted with grief. And we hid, as it were, our faces from Him; He was despised, and we did not esteem Him.

Isaiah 53: 2-3 NKJV
I wrote in the margin of my bible this morning…
How contrary to our way of assessing success, power and majesty. 
I had to stop and just think on that description of Him.
I am somewhat addicted to beauty.
I seek it in the natural world and I appreciate it greatly in the creative arts of humans.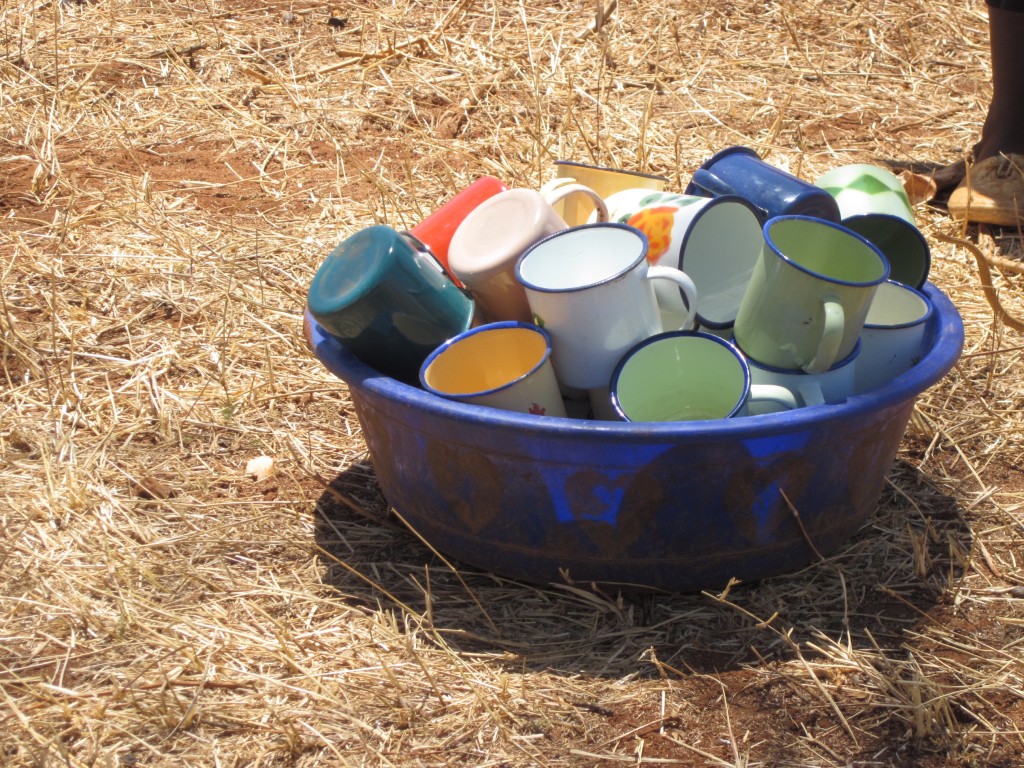 I always catch my breath and give God the glory for it because I know it is His hand behind both nature and the arts, but He chose to deliver His Son to us without the beauty I crave. 
Oh, He is beautiful…indeed He is the most beautiful…but if I were to see His incarnate self as a man here on earth, I would not have seen the perfection of form and loveliness of features that I tend to associate with the beautiful of this world.
And I shudder to think that I would have looked on Him and not seen this Man of sorrows…acquainted with grief…as my Savior. My Lord.
So I read on this morning and my foolish, often deceived heart, once again affirms the most beautiful Truth known to our human race.
Surely He has borne our griefs and carried our sorrows; yet we esteemed Him stricken, smitten by God, and afflicted. But He was wounded for our transgression, He was bruised for our iniquities; the chastisement for our peace was upon Him, and by His stripes we are healed.

Isaiah 53: 4-5 NKJV
I fall humbled before Him and ironically, speaking of music, yesterday we heard a song on the radio as we were driving home that was somewhat Handel-like in its use of repetition.
Four men singing the same line basically over and over…He was pierced for our transgression, crushed for our sins, the punishment that brought us peace was on Him and by His wounds we are healed.
I heard the song over and over in my head as I read those lines this morning. There is nothing wrong with that playing on the repeat all day.
Nothing at all.
In this world, there is no better place to live out the Gospel than from my knees remembering that by His wounds, I have been healed and forgiven. And only by His wounds. 
Here is the link to the recording of By His Wounds recorded by Mac Powell, Stephen Curtis Chapman, Brian Littrell and Mark Hall.