To pray for a shepherd's heart…. <3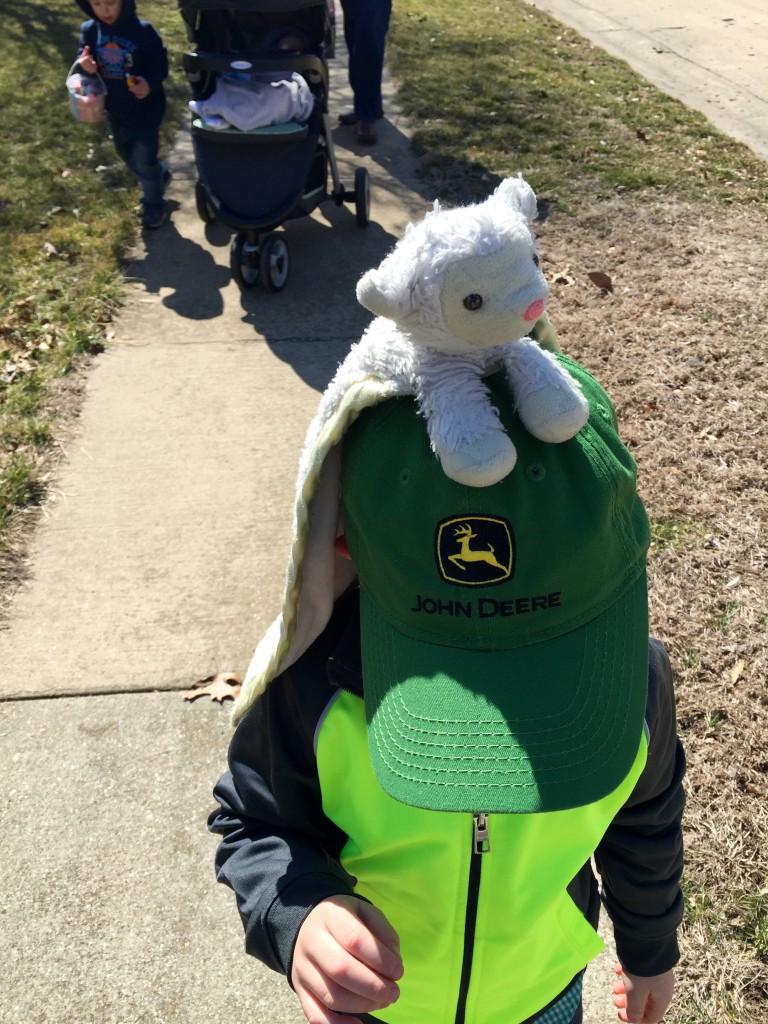 For my Monday reading I was in Ezekiel 34 and I know I have a tendency to say this is a favorite passage, but this is a favorite…and for a dear reason.
A number of years ago, I taught a small class of about five to ten adults at our church. There was another well-established class that met at the same time and had for years. Their teacher decided God was calling him to step down and so I was asked if I would consider taking over that class for him and blending it with ours.
As the words of a firm but polite decline were forming in my head, I heard instead words that sounded like my voice talking being audibly that were affirming yes, indeed, I would love to take that class on. 
In a slightly stunned state of shock, I saw the pastor who had asked me nod in an assured way and thank me as he walked off. I turned my attention to God and asked what in the world had just happened, and I told Him I knew that had to be Him and He better show up big time in this thing we had just signed on for. 
Shortly after I started teaching to the larger group, I realized that I absolutely could not stay on top of that many people. In our small class, I was adequately able to remember prayer requests and feel like I knew my class. This new deal was just way over the top for me. 
And then I read Ezekiel 34.
Have you read it?
Please do.
In this chapter, God tells us what shepherds are supposed to do and what a good and a bad shepherd look like.
As I read those passages and thought about the people who were now sitting under my teaching every week, I prayed and asked God to give me a shepherd's heart. I prayed that I would not muddy the water where they needed to drink.
I prayed for a heart that valued what He valued when responsible for a group of people.
It was a big prayer, and He answered it. Faithfully. For many years after that. 
A shepherd is supposed to:
Build up the weak ones
Heal the sick
Doctor the injured
Go after the strays
Look for the lost
It's a tall order.
No one does the shepherd job as well as Jesus, but with His help, we can do a fairly good job of at least trying.
God answered my prayer by expanding my heart and my time to take in the needs of others.
He enlarged my heart to love those who sat in the seats every Sunday morning and to notice things about them.
He helped me remember their family members' names and situations that were hard for them. 
He gave me joy in their wins and compassion in their losses.
He gave me just what I needed to welcome the most unexpected visitors to our circle over the years and He filled me with discernment when a wolf or two decided to try and enter the fold.
This year on my read-through of the Bible, I realized that just because I no longer have a regular class that meets once a week, I still need to/have to/must pray for a shepherd's heart. 
You do too.
All of you have some people around you who need to know they are loved and cared for.
You can't do it in your own strength.
So read Ezekiel 34 and jot down the things a shepherd is and isn't and then pray for God to give you a shepherd's heart. 
Then rest up.
Because I have found that when He answers that prayer, you will need a lot of energy to tend those sheep He brings your way.
Blessings my friend.
We need more people with the heart of a shepherd.