A blessing from my first little guy <3
I talk a lot about those little grands, but this morning I share a heart tug from the first little guy God blessed us with…who isn't so little any more.
A couple of years ago, he gave me a book for Christmas called 300 Writing Prompts..
it is just what you would think…300 ideas to get you thinking and writing.
I loved it because it was from him and because it meant he validated what I do like it matters and so I treasure it and the giver.
I laughed when I came across this one that he filled in for me to find…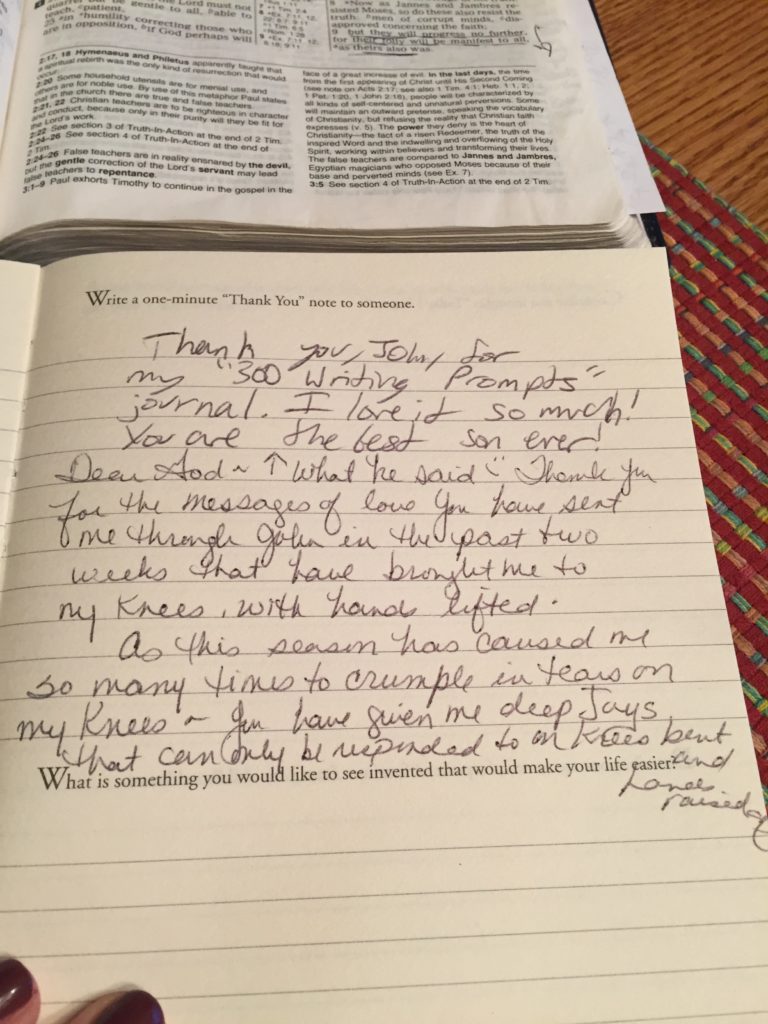 So for fun I am sharing one I came across this morning….
"What takes too long?"
<3 Time when you have nothing to do
<3 Time between having all of your family together in one place at the same time
<3 Waiting for test results and answers to prayers
<3 Cleaning woodwork
<3 Geometry and learning the Periodic Table
<3 Scripture memorization
<3 Trips on winding back roads
<3 Jesus' return
<3 Alzheimers
<3 Trains
There you go… a peek inside the depths of this shallow mind…
what would you write?
I'd love to know…
Have a blessed weekend and know that you are loved….