Aaaaaaaannnnnnddddd it's MoNdAy <3
So we celebrated Mother's Day by napping and playing 9 holes at the closest golf course.
Russ said the par was 54.
I must be an overachiever because I hit that number on the first four holes.
At least.
The weather was perfect and Russ was as patient as you might expect of him because living with me for close to 36 years now has just enhanced his kind nature.
I wore him down before he ever said "I do".
He is so gracious to me on the golf course that every time we play I think; if we weren't already married I would want to date him.
He is a gentleman and a gentle man and he knows his wife takes every helpful suggestion as destructive criticism.
So after about the umpteenth-zillion time that I swung and missed the ball completely, I turned to him in frustration and he calmly asked…
what I wanted him to do.
Did I want a suggestion on how I could adjust my body to be more efficient?
And I said yes.
Somewhat nicely…I hope…
And he told me.
And I did it.
And lo and behold I moved that dad-gum dimpled ball a ways down the green.
Or fairway.
Or whatever you call that endless stretch of grass between the beginning and the end.
Jesus is like that, you know.
He's a Gentleman and a Gentle Man.
He won't force His ways on me.
He will stand patiently as I swing and miss…and get all frustrated…and am kind of unpleasant to be around.
He will wait for me … and push my clubs so I can go look for my errant ball…out in the trees…
and then He will ask me…
Would you like some help?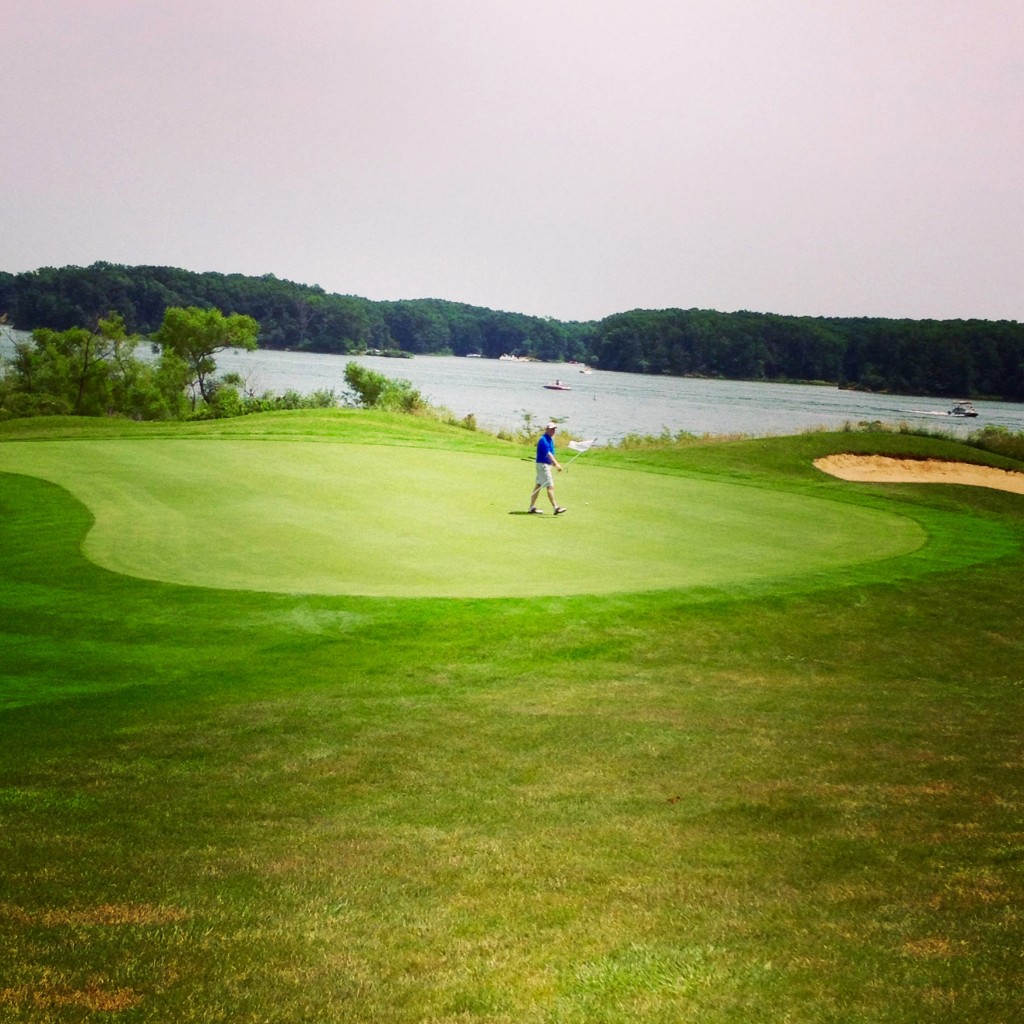 Yes please.
Yes Jesus…
Yes…
lead me today…
show me how to do this.
Show me how to walk and how to talk and how to be effective for You  <3