If you hung in there with me from Monday, I am so glad you came back…
here are the last points from the sermon…
(and if you just showed up, you will have to backtrack and read Monday and Tuesday's posts…spoiler alert…it's worth it)
We have been revisiting the sermon from First Christian Church on Matthew 16 on the Cross…
the "Crown Jewel" of Christianity.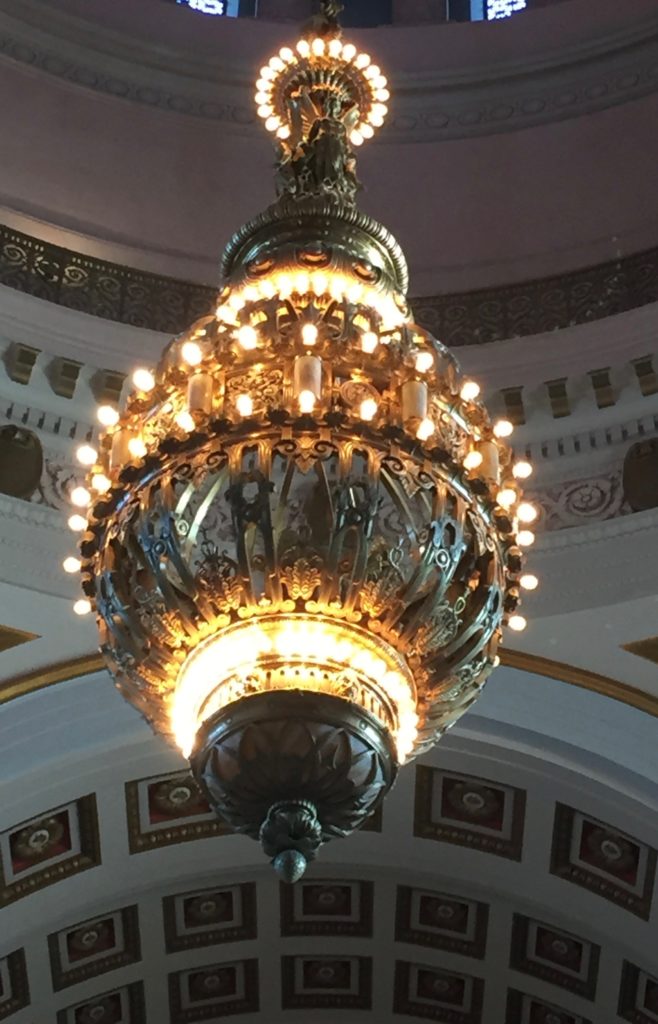 How there are facets to the Cross that help explain it's paramount significance to what we believe and how we live our lives as followers of Jesus.
So without further ado…we will look at the last of the eight facets (plus the bonus application of these) as presented by Pastor Brian last Sunday.
6. Justification: the act, process or state of being justified (made righteous) by God
We know that all of us, every human being,  have sinned and fall short of the glory of God Romans 3:23
But….
[Jesus} who was delivered up because of our offenses and was  raised for our justification  Romans 4:25
Romans 5:1 Therefore [we] having been justified BY FAITH (our belief in Him and acceptance of His gift of salvation, His death in our place) we now have peace (reconciliation and wholeness with God through our LORD Jesus Christ.
7. Redeemed: purchased back; liberated, free, rescued form the consequences and rule of sin
Luke 1:68 Bless is the LORD God of Israel, for He has visited and redeemed His people.
Romans 3:23-24 …for all have sinned and fall short of the glory of God being justified freely by His grace through the redemption that is in Christ Jesus
Titus 2:14 – Who gave Himself for us, that He might redeem us from every lawless deed and purify for Himself His own special people, zealous for good works.
8. Gift righteousness: the Great Exchange
Jesus traded His Perfect Righteousness for our unrighteousness
2 Corinthians 5:21 For He made Him who knew no sin to be sin for us, that we might become the righteousness of God IN HIM.
We are instantly made righteous ( salvation) AND progressively made righteous (sanctification).
And this brings us to our response to the Cross which is
9. Christ Examplar –  Christ our Example
We follow Him by example, laying down our lives and living His teachings. We take up our Cross, which means we die to ourselves…our natural desires, our preferences, our wants, our rules, our ways…and we let His life be lived by example in our daily lives.
It is good to review this as a believe because it helps exhorts us to remember what He did for us and to refocus on how we want to live in response to that.
I can only think of one thing in conclusion and it happens to be the signature line on all my emails because it is the call to believers and unbelievers that the Cross of Jesus The Christ demands a response…
For the Word of the Cross is foolishness to those who are perishing,
but to us who are being saved it is the power of God.      
1 Corinthians 1:18               <3
May God bless each of you as you let these truths sink deeper into your souls…may they guide our daily decisions as we walk this thing out on planet earth until He comes again to take us Home ….