Arizona Vacay… Canyon Day <3
One of my favorite human beings in front of one of the most incredible natural wonders I have ever seen. On the first full day of our trip to Arizona, we had breakfast and headed from Flagstaff to the South Rim of the Grand Canton National Park.
As we approached the canyon, my heart welled up inside of me and I began crying and could not stop. Much like the day I walked down the aisle of a small Presbyterian Church in Iowa flanked by my mom and dad and saw Russ waiting for me by my uncle who would help marry us.
There are things in life that are just too much. Too amazing. Too awesome.
These things, to me, are simply glimpses of how unfathomable the greatness and might and holiness of our God are.
They are the smallest flicker of what GLORY must be.
A handful of events have stirred this in me … our wedding day…looking at our children right after birth… holding our grandchildren…some times of intense worship…standing on the edge of the Rift Valley at sunset..and now this canyon that is so very grand.
I am trying to be careful to not overdo pictures and words so I picked some that are favorites from our day.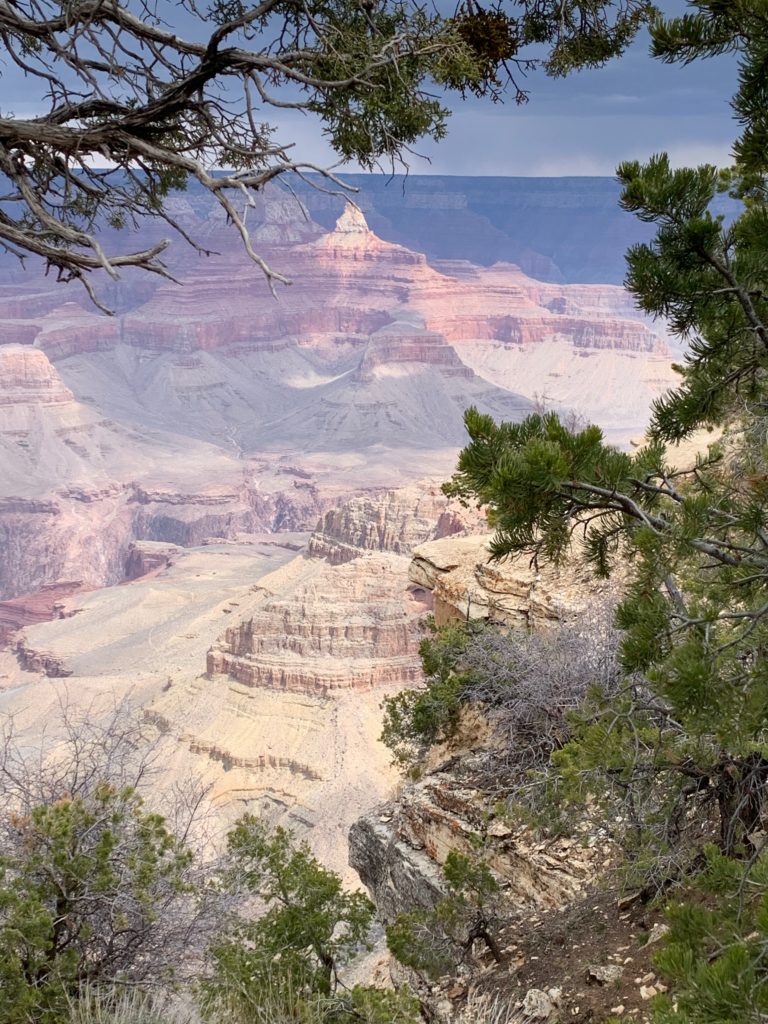 Photos can not do it justice, but I hope you enjoy these.
and then there are our people who we shared this with…
and the real life view of the same characters we love so much..
At one point, Zach over came his respect of the heights and found a safe place to do this with the boys…
Notice, one little dude is awol.
He was back hanging with Lola who kept herself safely behind the railings.
I may have told him he is officially Lola's favorite grandson…jokingly of course…but he was quick to report to the rest of the band of brothers what I said.
Rachel said Graham quickly responded he would have to check with Lola about that…and soon he was pointing out that he made me a grandma.
Yes, he did…and he also orchestrated this photo pose…
proving once again, they are all my favorites.
On the way home we stopped in Williams for some Route 66 Bucket List fun…
where we celebrated Zach's birthday and he got to share a banana split with the one who made him a dad….
All in all…
best. day. ever.
<3