Birthday-palooza for John 2021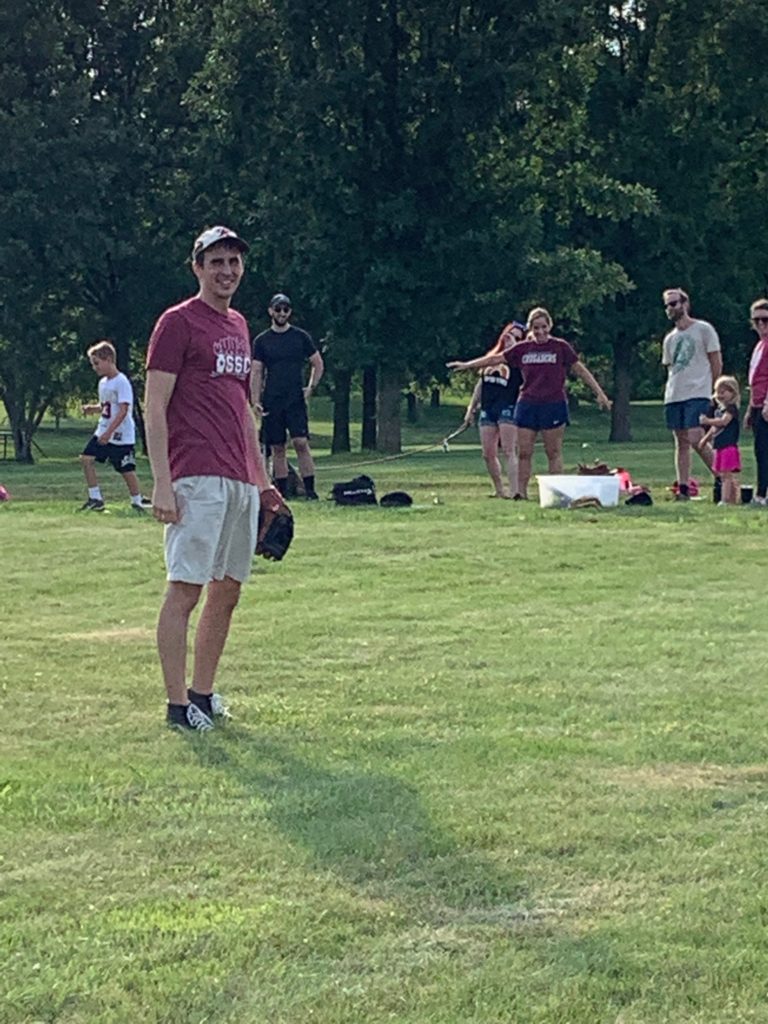 The celebration for John and just being together was so much fun for me I am probably going to over share but I can't help myself.
Having family together and then throwing in assorted friends is what makes the journey so very special.
So here we go with some of my favorite pics from the weekend:
I love that they make room for each other and the two sisters were all in to make time for their "little" brother.
Last year we did our best to celebrate without much contact. He dreamed up an old-fashioned softball game at the park and requested ice cream cake and this year he expanded on the concept.
My week was kind of jam-packed leading up to the party, plus being the king of connectors he had quite the growing guest list, I pulled out all the stops on easy entertaining…
and even resorted to purchasing one of these..
to which a dear friend who knows me said…who are you, even???
But I knew the point wasn't fancy food or Pinterest-worthy decor…the point was celebrating with friends
and family
and yes, sadly we were missing Zach…because gotta put food on the table for that crazy train of brothers and one sporty sis.
Speaking of food on the table…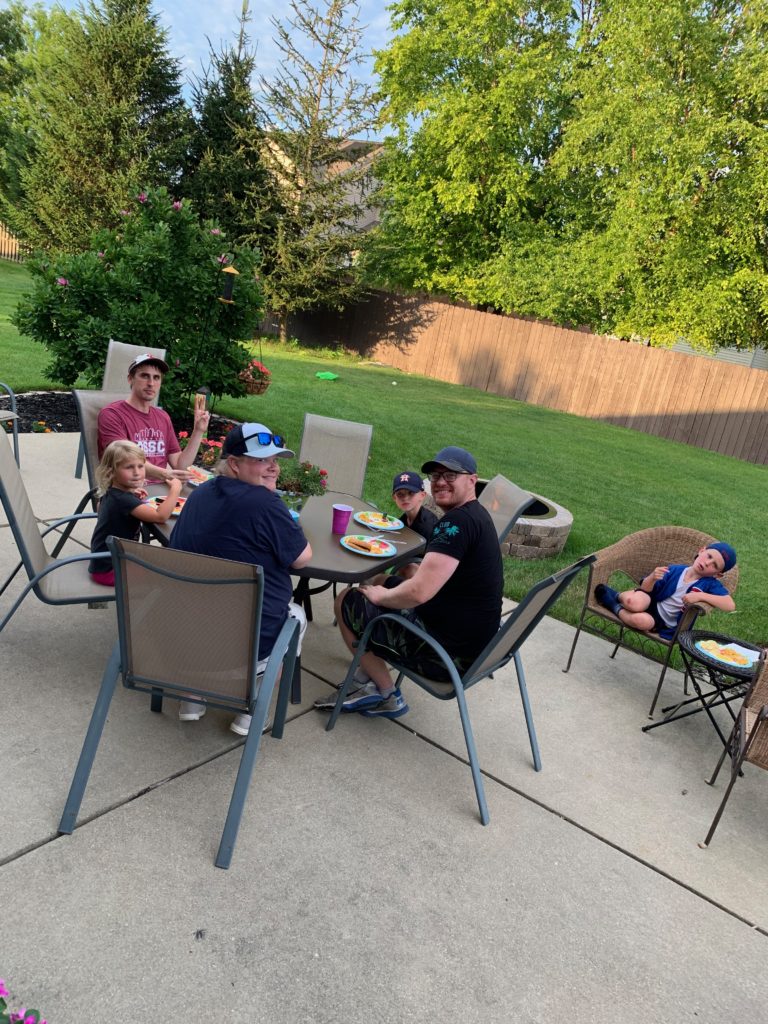 we were delighted to see some old friends (please note Joel…hanging out in his own little bistro)
and new friends…
and just all the people we love to see who share life with us…
Before we feasted, we headed to the park and built our own field of dreams.
Since softball requires dry weather, we were thankful for beautiful blue skies…
and a hilarious mix of talent on both teams.
We enjoyed some serious competition…
where blood was not thicker than pine tar…
and yet some people….seemed to literally drop the ball for the under 6 set…
allowing him a supreme advantage…
cause you are only little for such a short time.
The party continued the next day as boys' games were canceled and we maintained the fancy party theme….
where the object of the game is to sit as close to Papi
and
Uncle John as possible.
Also…we decided we do silly better than serious…
We had an impromptu overnight with the Fab Four due to canceled games and late notice and just that it's fun so everyone went to church with us (again…sadly missing a dad who was scheduled all weekend!)
We bid a fond farewell to this group at pizza on Sunday afternoon…. where yet again…flavor of the day…
provided the fun.
While this one continued to stick very close to the side of her mom ….
On Monday we headed towards that airport that made it all possible with time to squeeze in a hike with this one…
and Russ and I thoroughly enjoyed traipsing along behind them as they quote lines from movies we have never seen and sang lyrics to songs we do not know…and we couldn't have cared less if we understood what they were talking about or not because just too much fun to watch them be together…
It was one for the books and all in all…you know what I am going to say…so go ahead and say it with me….
Best. Day. Ever.
<3