Countdown to Christmas 2019….Day 22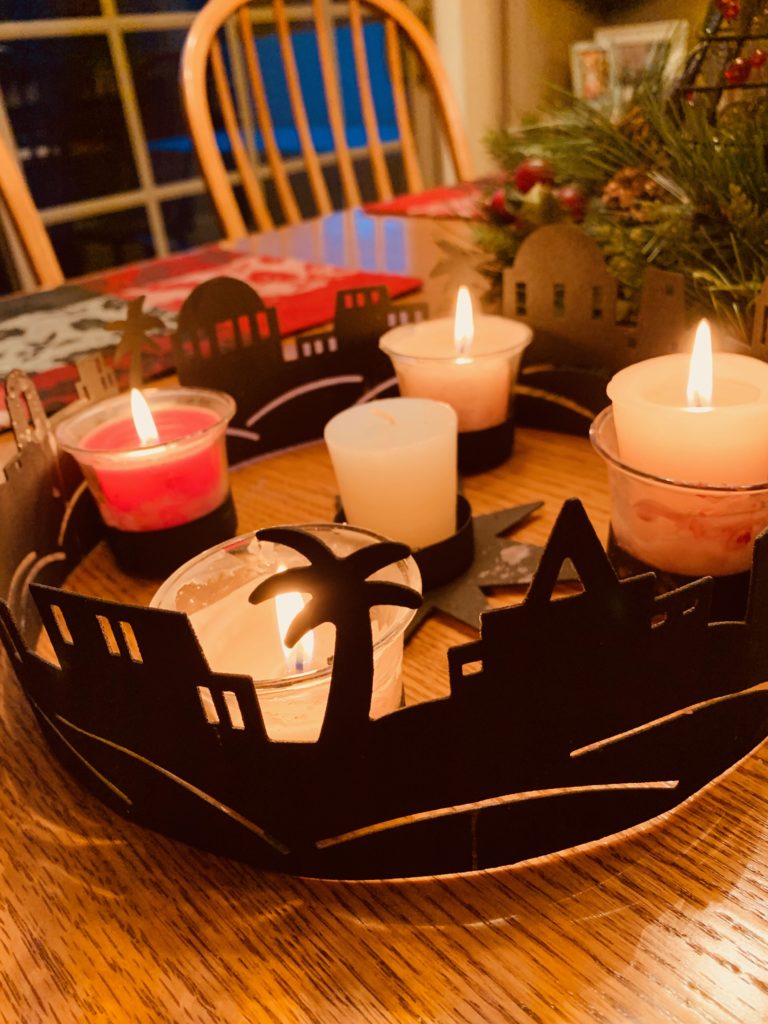 Fourth Sunday of Advent and in that regard I will share four things:
#1
Luke 22 is so rich and full of Jesus final days on earth that my heart is overflowing. We attended St. Paul's Lutheran service this morning and the message and communion time were beautiful reminders of Christ's love for us. 
I was struck this morning by three separate references to pray.
In verse 31 and 32 Jesus declares His awareness that Peter is going to betray Him and assures Peter of constant intercession for him so that his faith will not fail and WHEN he turns back, he will strengthen others who are weak and tempted to quit.
In verse 43, when Jesus is growing weak an angel strengthens Him and then He prays more fervently for what lies ahead for Him and in verse 44 He urges the sleepy disciples to pray so that they can be strong.
I pray for healing, I pray for relationships, I pray for wisdom, I pray for discernment. I pray for things to work out and go well for me and for those I love.
But do I pray to not fall into temptation? Do I pray to be strong? Do I pray for my weary faith to hold on and not fail? Do I pray this fervently for others? 
#2
Yesterday we got to go feed the reindeer again. 
I think reindeer are the cutest and most charming of animals and I suggested the kids get one for Caroline as a pet.
Rachel said that was fine as long as it lived at Lola and Papi's house. 
#3
I have been eating Christmas cookies for breakfast. 
I am not bothered at all by this. They are made of grain and eggs so I feel I am eating a fairly well balanced diet to get me through. 
#4
John is home. 
The migration of birds homeward is in motion.
Let the festivities begin.