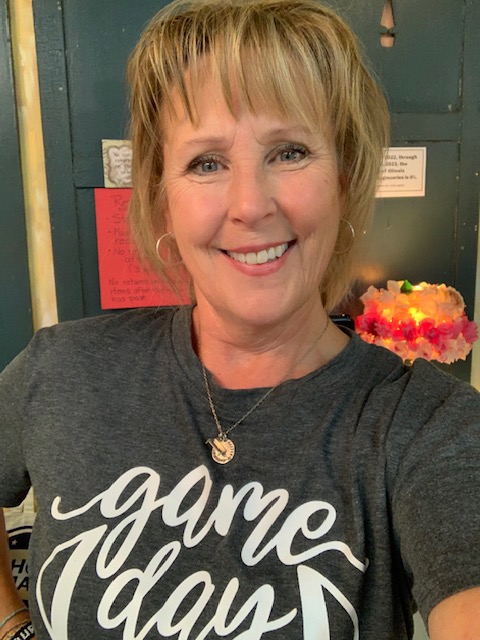 Hey and Happy Friday!
I have my Game Day shirt on and we will be heading to Friday Night Lights to cheer on one of our favorite teams tonight.
But that is hours away and so a quick thought to send you as we kick off the Labor Day weekend (see what I did there…football…kick off…)
This morning, I received a real live phone call from a friend of ours. In this day and age of texts and emails, it is a wonderful delight to have a conversation with someone over the phone.
We caught up a bit and shared and commiserated on recent aches and pains of our limbs, we laughed and we shared a couple of hard things and then some encouragement.
We made lunch plans for next week and as the end of our call drew near, she said, "Let's finish with a Scripture verse."
Oh my gosh.
Have friends like this in your life.
And be a friend like that.
So as I held the phone to my ear she read Romans 15:13. Which just happens to be one of my favorites, but having it read to me by this sweet sister in Christ gave it new life and meaning.
Here it is:
May the God of hope fill you with all joy and peace as you trust in Him,

so that you may overflow with hope by the power of the Holy Spirit. 

Romans 15:13 NIV

I told her how much I love that verse and especially because all those positive words of hope and joy are not manufactured or mustered up by me. 
He is the GOD of HOPE.
HE fills to overflowing those who trust in HIM with HOPE…and JOY…. PEACE.
And all by the POWER of HIS Holy Spirit. 
You know what we did today, my friend and I?
We encouraged each other in the LORD.
And now I am passing that along to YOU.
It's your turn.
Encourage someone in the Lord today.
It will do both of you a world of good <3