How we labored this weekend <3
So a couple of the boys had tournaments in St. Louis and since daddy had to work, we offered to help with the logistics.
The original plan morphed from there.
Uncle John decided to drive from Texas to have some time with us…
which he may have had second thoughts about but never let on…
as he participated in various climbing antics, catfish sightings…
fancy tailgate parties and fine dining at some local bistros…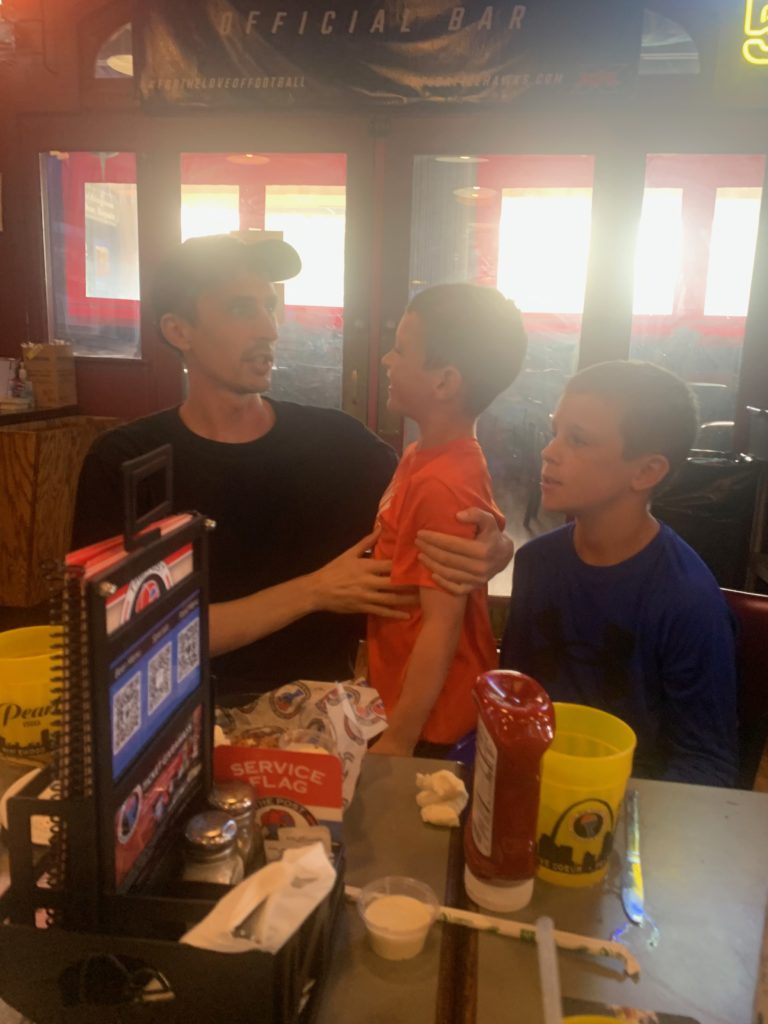 Not only did our reunion lack Zach, Tia was out because of recovering from first week of school exposure of the covid kind…
so we did a drive by to deliver flowers and such…
and wave from the van.
On Sunday after the morning games we bid adieu to Papi and Uncle John…as they were roadtripping together back to Austin. Uncle John is having a deviated septum (that he inherited from his mother…you are welcome, John) repaired as I type, so prayers for that and recovery to go well are most appreciated.
Rachel and I soldiered on with the Wild Kratz and visited the Butterly House …
in weather that went from a drizzle to a downpour.
Thankfully we had plenty o'rain gear, although our Cub/Bears loving son-in-law expressed concern for the influence we may be having on his family…
It was a full weekend and I think Caroline expressed it best for all of us…