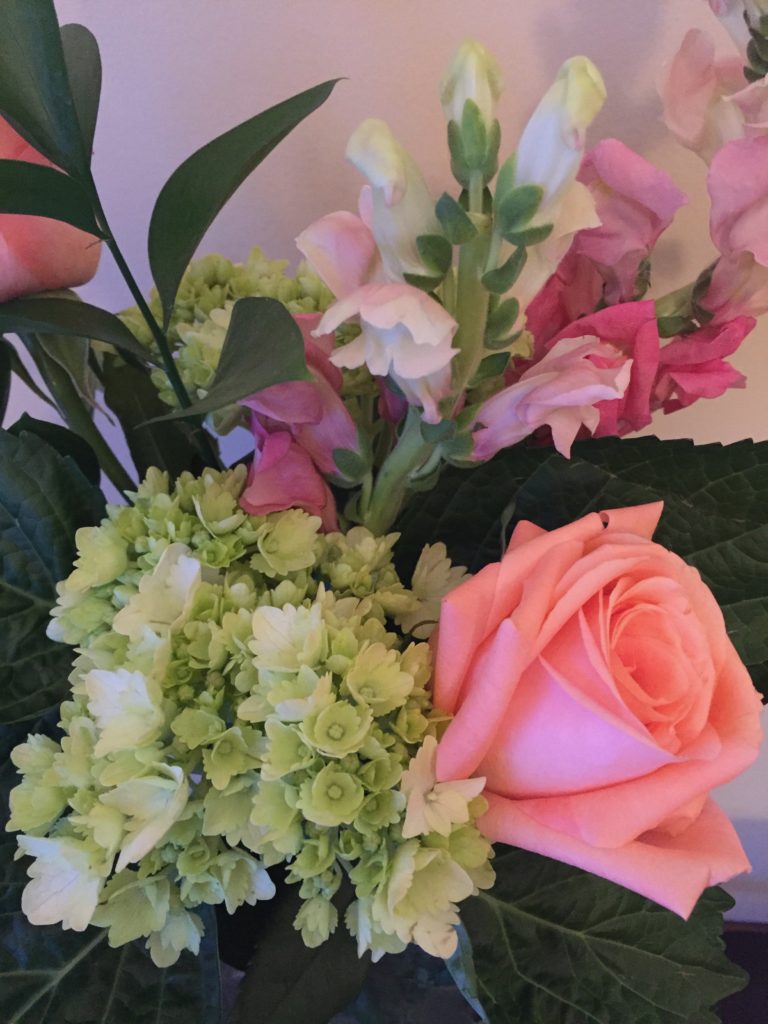 Hope you had a good weekend and whether you were rooting for the Patriots or the Eagles or Justin Timberlake or could care less that it was Super Bowl Sunday, can we all agree that the scene stealer of the whole event was that winning quarterback's darling little one in her NFL denim jacket and Eagle green hair bow the size of a football perched under those headphones?
Come on.
You would have to have a heart of stone to not think that was just the most adorable trophy presentation ever.
Right down to her tiny little hand grabbing that microphone.
She could have cared less who won any game in the world…she just had her eyes on her daddy.
Which brings us nicely to our next topic on prayer during times of Deep Healing.
(See what I did there?)
On Friday we talked about the role of prayer for ourselves and others who are hurting during a time of deep wounding in our own lives.
Today we turn even farther outward to the next deep level we are called to as Christ-followers.
Because it is not enough to pray for ourselves and for others wounded in the fallout or affected by our pain in some way.
No.
As followers of Christ, we look to Scripture as our guide and it is here we find an established pattern calling us to pray for the one who caused our heartache.
And just as we prayed for the circle around us, we must pray for the circle around that one.
Because no matter how much we feel we were wronged, the offender has a posse just like we do who will stand by that person and support him or her.
Let's face it.
Seeing the one who hurt us feeling the love of people we thought were our friends is truly salt in an open wound.
And that burning can ramp up our pain, but remember…one of the properties of salt is that it helps heal wounds.
Which is why I believe that God commands us to pray for those who are hurting us.
It's like the added aggravation to our pain can become a stimulus to remind us to pray for those who brought it on.
Or as I like to call it…one-upping the devil.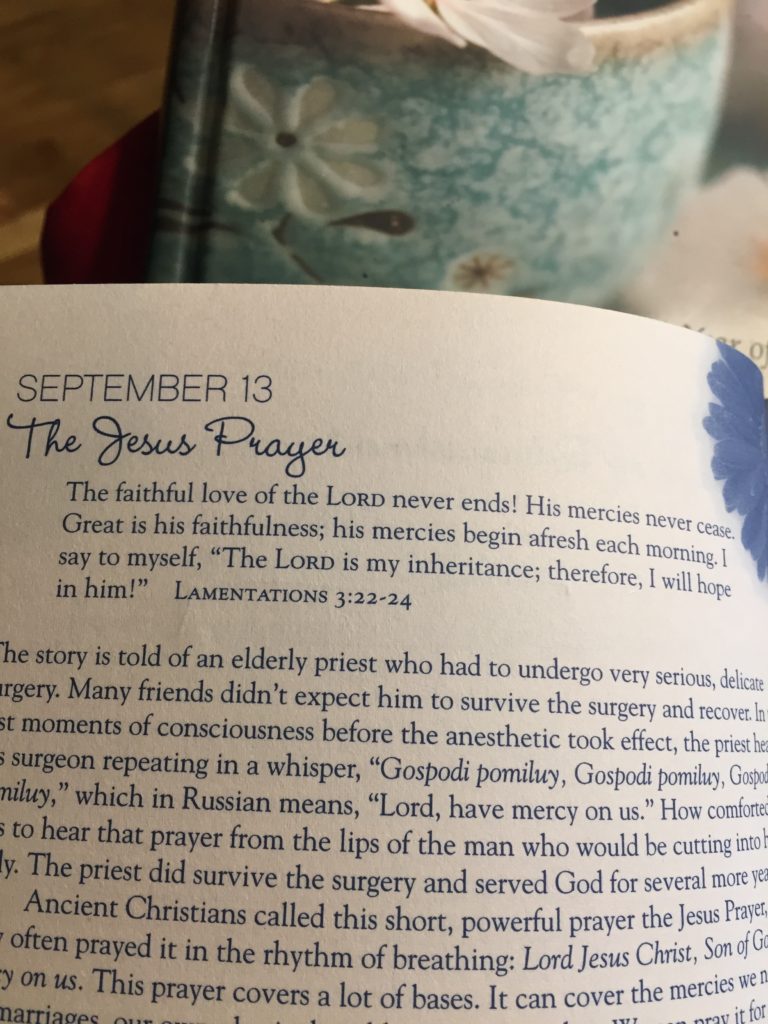 Let's look at a few passages of Scripture to set the tone.
In Numbers 12, Miriam and Aaron speak against Moses because of his marriage to an Ethiopian woman. Miriam must have been the instigator because the Lord punishes her by turning her leprous.
Moses, wrongly accused by his siblings, is justified before God in this.
Yet he is the one who cries out in verse 13 for the Lord to heal her.
Or Job, who had three good friends who came and sat with him in his grief and sorrow and then decided to play God with their judgment and advice.
They raked over him pretty harshly and in the end convinced Job to speak up to God about how He had handled the whole situation.
After a lengthy interrogation from God to Job about who should be passing judgment on who..
(or whom or…help me sophomore class English teacher, wherever you are)…
Job acknowledges the Sovereignty of God, which is of course the correct answer…
so God turns to the three and expresses His anger with them and then tells them that Job will pray for them and they will be forgiven.
Then we have our own Lord and Savior who prayed for forgiveness for those who hung Him on the Cross…
as He hung on the Cross…
every word painfully exhaled…
Father, forgive them.
Breathing out the very lesson He had taught throughout His ministry and recorded in Matthew 5:43-48…
But I say to you….love your enemies…pray for those who mistreat you…God sends the same sun and rain on each of you…so be like your Father and pray for them as you would a friend. (my paraphrase)
So here is what I do in applying God's Word in obedience.
When the stabs come through reminders that the one who inflicted pain is going along with life seemingly untouched by the fall out, and in this day of blessed social media we can tell by the "likes" and "comments" affirming them who is comfortable in that one's camp, so to speak…
I attempt to use that sharp pain to prompt me to pray for any and all of them.
And let me emphasize here…I don't do it quickly or well or easily.
But I try very hard to discipline myself to say things like this (in the most sincere and least snarky way possible in each moment):
<3 Lord, they do not owe me anything. By forgiving them, they are free and so am I.
<3 Lord, even though this hurts me and I have no affection or love or respect for these, I know that YOU love them. You love them as much as you love me. So give me your love for them.
<3 I try to list all the blessings I would desire for me and mine, and then ask for those to come to that one and theirs.
Please hear me, this is a process.
An extremely humbling, awkward and painful process.
And, most assuredly, t's not my first response in the early stages of betrayal, but the Lord faithfully works me toward it as I keep my heart open before Him in honest prayers and tears.
Well, this is a fun start to the week, right?
But I can tell you that this prayer initiative has huge dividends down the path of your journey.
I have seen the two-fold blessing of it being answered because I have lived a fair amount of years now and gone through a lot of seasons.
The first blessing is when some evil does befall the one who wronged you and your heart fills with compassion and genuine sorrow for him or her.
Let me tell you…THAT is far sweeter than any false victory the devil would pawn off as revenge.
Don't let worldly wisdom convince you that to see someone get what was coming to them will bring you Joy.
It is an ugly win and one that will sour in your mouth and further serve to harden your precious heart that Jesus has given His life to heal.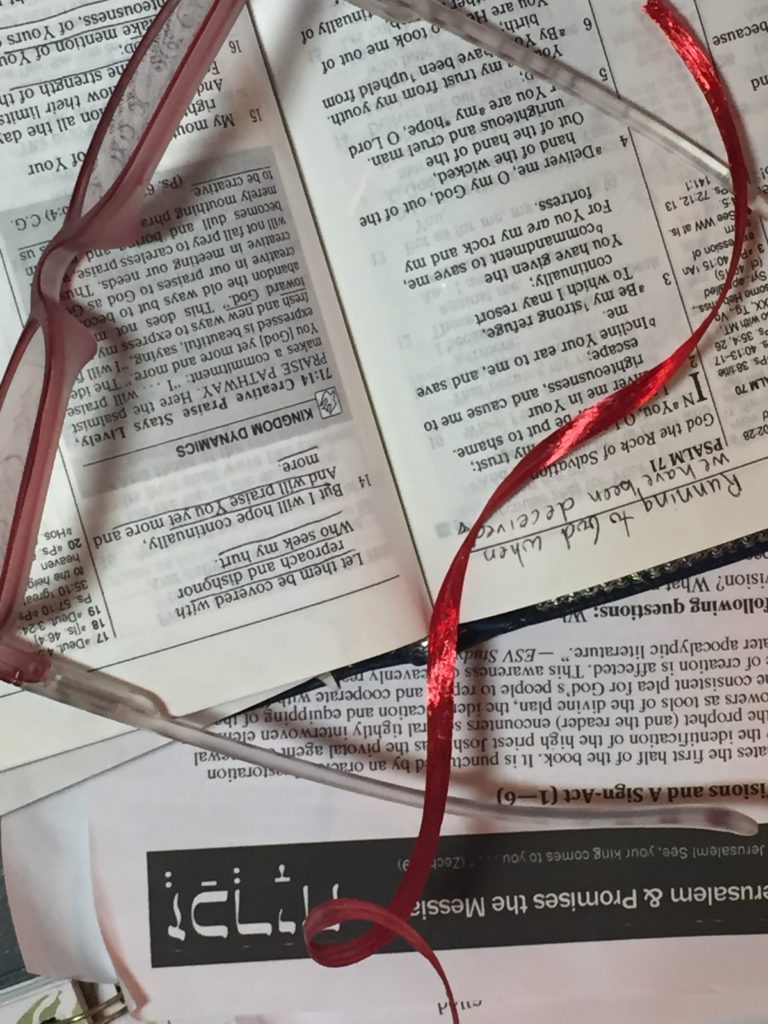 The second is even more a miraculous work of God and that is the day the one who wounded  you is blessed with the very thing you thought was stolen and you can celebrate in your heart for this.
On that day, you will shake your head in amazement and know that you know that it is the LORD who transformed your sorrow into a Christ-like heart.
Then you truly will know that Christ alone has healed your heart, mind, body and spirit and made you whole again.
That nothing was taken from you that He did not give back a hundred-fold.
It's a process dear friends, and one we don't do perfectly, but we are led through it all by the One who perfects us.
Praise His Name forever <3