If you believe you can, you probably will…..<3
We had three of the Fab Four most of the weekend. 
We are exhausted.
We also got a text a few minutes ago saying their mom would like to return one today.
I think Papi and I must have been in unison as we typed our response that the front door was unlocked and any or all are always welcome.
She may take us up on it so I must hurry to get my shower.
So for a quick little smile to give you for the day I want to tell you about this one.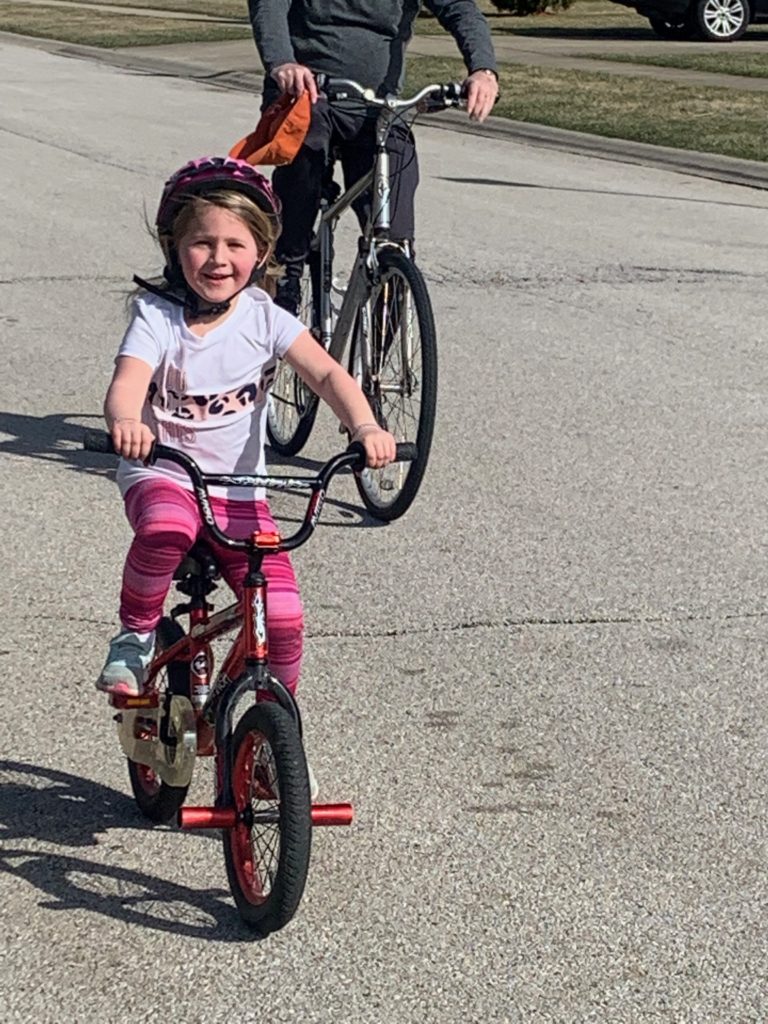 This is her triumphantly returning from the mile long bike ride from the park home.
We didn't let her ride up with the boys and Papi and she was quite miffed as she was sure she could do it. We thought it was too far on an unfamiliar bike and a busy road, but she was insistent.
So we packed the bike in the truck hoping she would be too tired after playing and hiking and we could just bring it back home.
Nope.
She was so sure she could do it, we had no choice but to let her try. 
Oh to be Caroline.
To dig in and follow through when the heart says we can make it.
This photo was snapped as they were almost home.
She is right calling out, "See Loley, I told you I could do it!" 
You sure did, girlfriend.
You sure did.
I hope you have a blessed day and I am cheering you on. 
Whatever you have set your heart to do, I know you can <3