It is a choice we all can make <3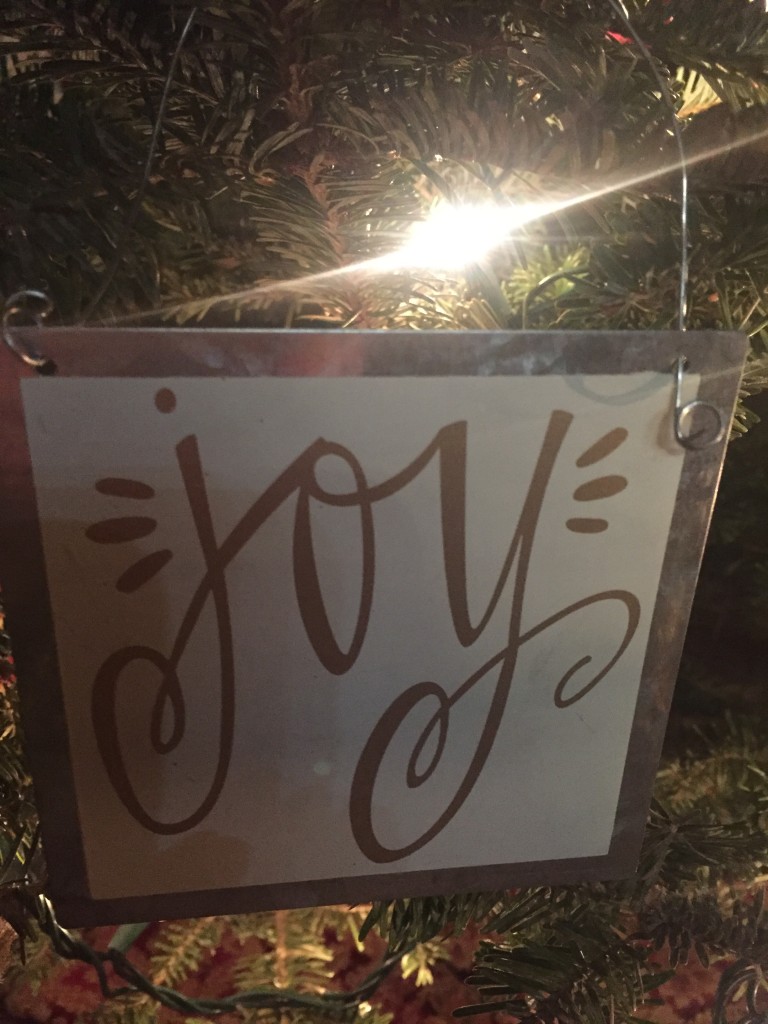 As you may remember, one of the books I read in December was called Because of Bethlehem by Max Lucado.
When a book has something I want to remember, I will mark it up with underlining, notes in the margin and various exclamation marks, stars and hearts.
And yes, my exclamation marks often have a heart at the bottom. Glad you asked. 
In some cases, I know I want to apply what I have marked up so I will dog ear the page so I can go back and take notes. Can we just pause here and understand why I have a problem reading a whole lot of books each month and why our shelves are stacked full?
Well, Max's little Christmas offering is one of those with some pages flagged for me and I have spent some of my morning quiet time since the first of the year going back over those pages and either copying some of his words or actually doing the suggested exercises that accompanied his thoughts. 
I finished that task this morning and my final page was one that I reminded me again why we do love the Christmas season so much. It is hard to keep good words from others to myself, so I want to share some of them with you this morning.
"God always takes the initiative – He blessed first, served first, comforted first, and most of all loved first. And then it is up to us. … Advent is a season where we, as Christians, seek to discover anew our first love and then to share that by blessing, serving and comforting others." 

Max Lucado, Because of Bethlehem page 175, Harper Collins 2016
Isn't that the good feeling that infuses all the preparations, decorations, purchases, entertaining of the Christian heart? Even as I read that this morning I thought back to this past holiday season and I could see where seeking to celebrate the birth of Christ fueled all the efforts I put into the holidays. It is the wonder that was the solid foundation for all the charms and fun and joy that the season gave us and it was the strength that held us in the harder parts of it. 
God took the first step towards us. God took the initiative to bring us back into relationship with Him. God came down to us and made it possible for us to be in fellowship again with Him. God is the father who runs to us and celebrates our return to Him.
Which Max captures with this portion of the closing pages of his book:
"God created celebration; He is the author of joy, pleasure and merriment. In fact, Jesus described the Kingdom as a great banquet to which everyone is invited (Matthew 22:1-14)"

"At Christmas we train our hearts for heaven by celebrating God's miraculous gift of Jesus." 

Max Lucado, Because of Bethlehem page 190-191, Harper Collins 2016
Don't you love that?
All the ways we make the month of December special and crazy and hectic and amazing is training us in the art of celebration, heaven – style. We go out of our way to make everything extra and over the top, and that is just a glimpse of God's heart for how to celebrate.
Just bask in that for a minute <3
He goes on to say that no matter what our circumstances might be during Christmas, we choose to celebrate and we choose joy.
Like Silas and Paul choosing to sing in prison (Acts 16:22-25), we make the daily choice…from December to December and every day in between…to choose joy.
No matter what.
We choose JOY.
Sigh.
Even as we take the twinkling lights down and some long, gray winter days lie between us and the first hints of spring…
In the circumstances we did not choose, we still CHOOSE joy <3