It really is a small world, after all…..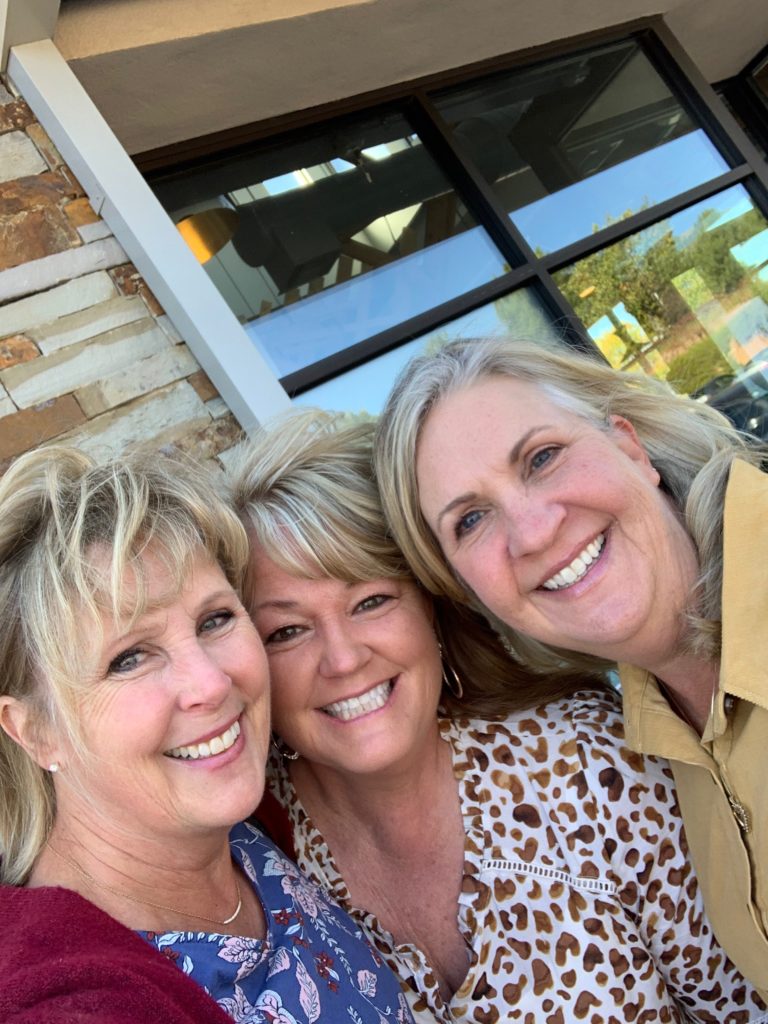 Since this little cutie in the middle lives about 15 minutes away from where the conference was being held, we made plans to connect with her for lunch.
Staci and her husband lived in Decatur for a number of years and I was assigned to be the prayer warrior for their sons one school year. As Staci can attest, once you get on the prayer bus for me, you stay on the prayer bus…so I continued to pray for them for a number of years and off and on have been apprised of new needs.
I don't want you to think I pray every day for every single person, but I do pray when God brings to mind … just being real about prayer warrior business.
Shelly and I made a date to meet up with her on Sunday afternoon and I assured both of these extrovert balls o'fire that they would have a blast connecting and I would just warm myself in the flames of all their cheerfulness.
We got to the restaurant and made the introductions and stepped inside.
Shelly knew what she wanted so went up to the counter first, giving Stacie the chance to grab my arm and squeal her question.
Was this GLEN HOUSE'S SISTER??????? AND DID SHE WRITE THE BOOK ABOUT HIM???????
I was stunned to say the least.
Why yes, yes she is.
Shelly's brother Glen became a quadriplegic in a skiing accident in his youth. The incidence itself and how Glen went on to become a doctor and the whole amazing and hope filled story has been captured in her book Pushing to the Peak —-> https://www.amazon.com/Pushing-Peak-Story-Success-ability-House/dp/151273618X which she was trying to get published the very first time I met her.
As it turns out, not only does Staci's Physical Therapist husband Andy know of and respect Dr. House for his work leading the rehab hospital in Colorado Springs for twenty years; he had recently received a copy of the book because he just happens to be the personal physical therapist of this cute couple….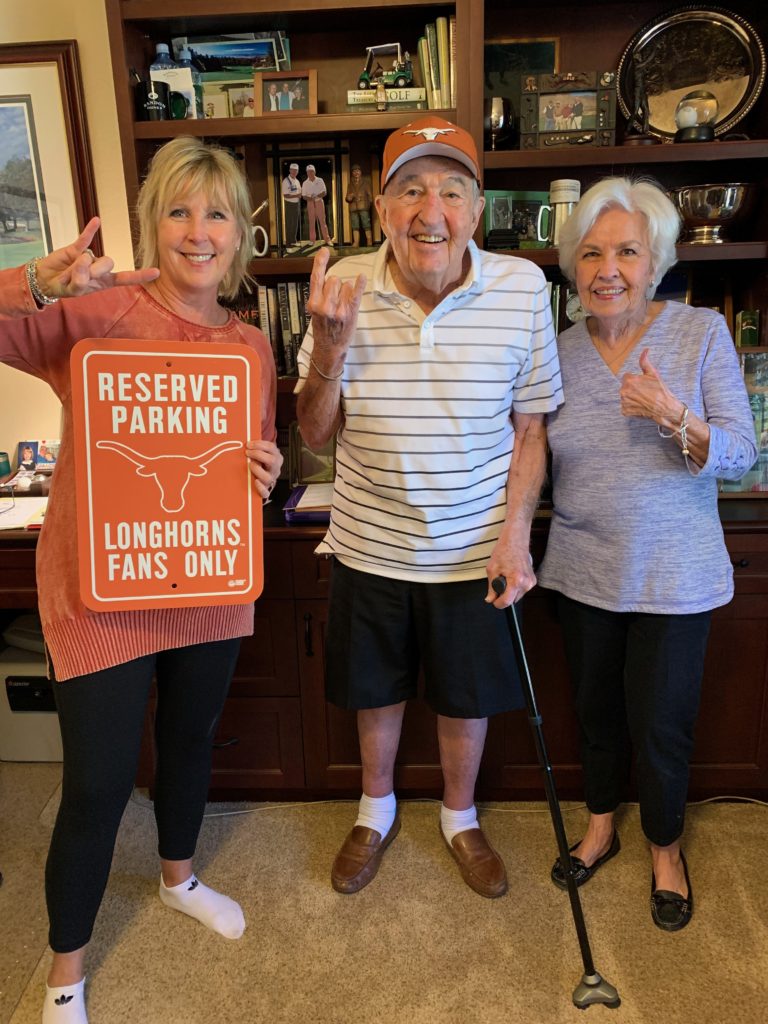 Shelly's (and Glen's) parents.
And yes…they are a house divided.
He played football for the Longhorns but his precious wife is holding up the Aggie's Gig 'em symbol.
The mutual admiration society of both of my friends and their families for each other had me in stitches.
No offense was taken when she mentioned that Andy had passed on lunch with me to watch the Packers play but would be just devastated when he found out who Shelly really was.
Needless to say, these two bubbly ladies barely touched their lunch while I cleaned my plate and just enjoyed the way God must be smiling to put me in the middle of such a wild story.
They were making plans for how Staci could help mom with the flowers, and how Andy could make house calls and where the two other blondes could meet for coffee the next time Shelly is in town.
My heart was so happy.
How on earth does God do this???
I probably wouldn't have known Staci and Andy that well if I hadn't been praying for their sons for a year plus more after that because of a "School year Prayer Warrior" program a church set up.
Of all the therapists in Colorado city, that they have Andy.
The book was just passed to them recently right before Glen moved from Colorado Springs.
God's timing.
So fun.
Not to mention, my Aggie friend Shelly has never one single time told me her dad was a Longhorn…which is kind of near and dear to my heart now…
God's world is oh so big and yet infinitely personal when we look for Him in everything <3