Looking Back…Snapshots from the Journey
Dear you, whoever you are,
I don't really know how many stop by to read this…I am delighted sometimes by those who send me a note or tell me in person that you do. I am humbled and a bit concerned about how you are spending your time…just kidding! I am truly honored that anyone besides the people who love me unconditionally actually get anything out of this.
Some have asked me if it is hard to come up with things. To which I say…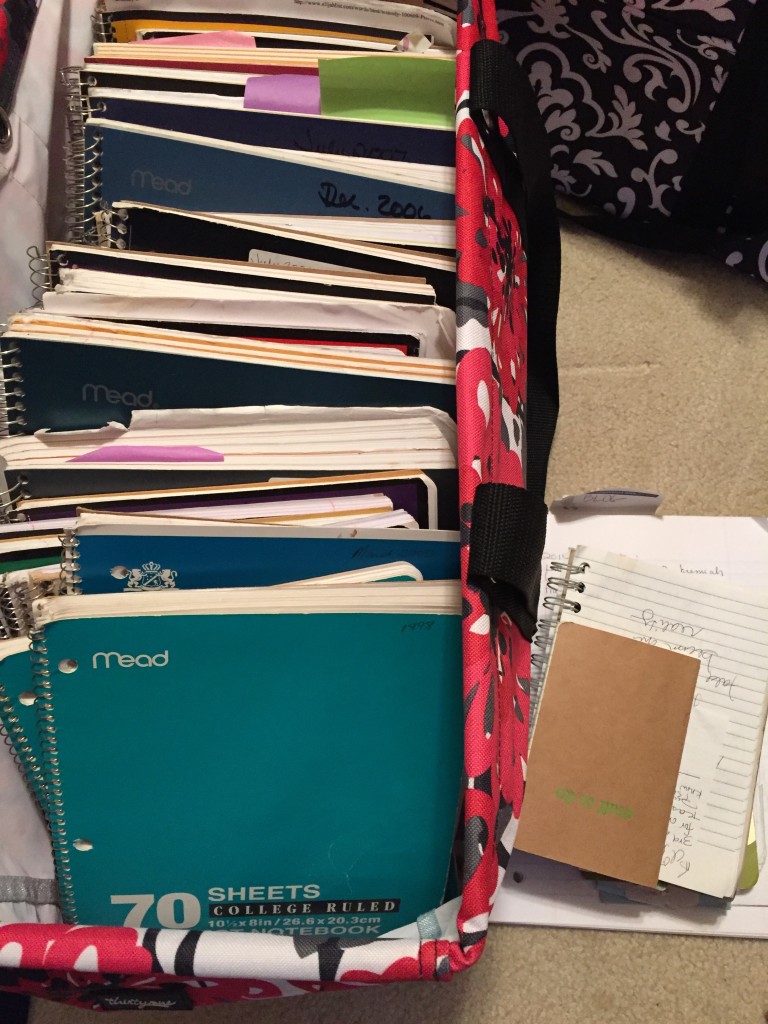 …..no.
I'm good…I have some material to get me through any writer's block.
So I am starting up a new category today for moments from the journey called "LOOKING BACK"….rest stops along the way where God left His fingerprints on the pages of my journals.
I'm not sure how to introduce them in the future…but for today…I am sharing from 1999. Wow…that sounds like a really looooonnnnnggggg time ago….so here we go….
Saturday, August 7th
I have been thinking a lot lately about the Screaming Eagle ride at Six Flags last weekend. They have replaced the old cars that bumped and rattled along the track; where the greatest fear was how bruised your back would be as you were jostled over the rails.
New cars and track have made the ride smoother, but have added an element of speed that changes the whole experience.
Now the entire ride is a constant state of air born terror. It is an un-ending sensation of feeling like the pitch just before an elevator stops. Like hurtling through space with no bodily contact to any solid surface. 
The sheer panic of it caused me to repeat over and over the only Scripture I could muster….I can do all things through Christ who strengthens me.
Not what Paul was probably intending for that passage, but it worked.
Though I suffered no lasting physical damage, I think the ride has remained so vivid in my mind because it is a tangible example of how my life has felt this summer.
Each day is like stepping into that cart and having the bar snapped into place. I have a vague idea of the track ahead, but I know the whole thing is out of my control. 
I would do well to recite the same Scripture as I am propelled through the day by unseen forces. Doors slam, plans change, whining abounds and I grasp at something solid with my knuckles white and tense; hanging on until the ride finally ends. 
Lord, I know you didn't make me for this.
Your Spirit dwells within me.
I should be holding my hands up, laughing, feeling the wind and trusting the security of Your arms.
I should be thankful for every slam, whine and Mommmmmmmmmmmmm….for the  many joys and blessings You have given me.
Help me, Lord, to let go.
You said in Your Word…Life will be a Screaming Eagle, but take heart….I am right there with you in the cart….Thank you <3
Many  years later, I will tell you that I cannot even remember the exact circumstances of that summer, but I still know that feeling of helplessness when life propels us forward on a roller coaster each day.
I can also assure you that in the years that have passed since I wrote this, God has shown me …. even in the smooth seasons…the whole thing is STILL out of my control. And He is still, very much, right beside me.
Slowly, slowly, I am learning to keep my hands raised in praise for the One who is with me always, whether I am taking a ride on the Screaming Eagle or just a  walk in the park.
God bless you today…enjoy your weekend…be assured of His faithfulness.
You, whoever you are, have just been prayed for <3