March books and P.S… I missed you <3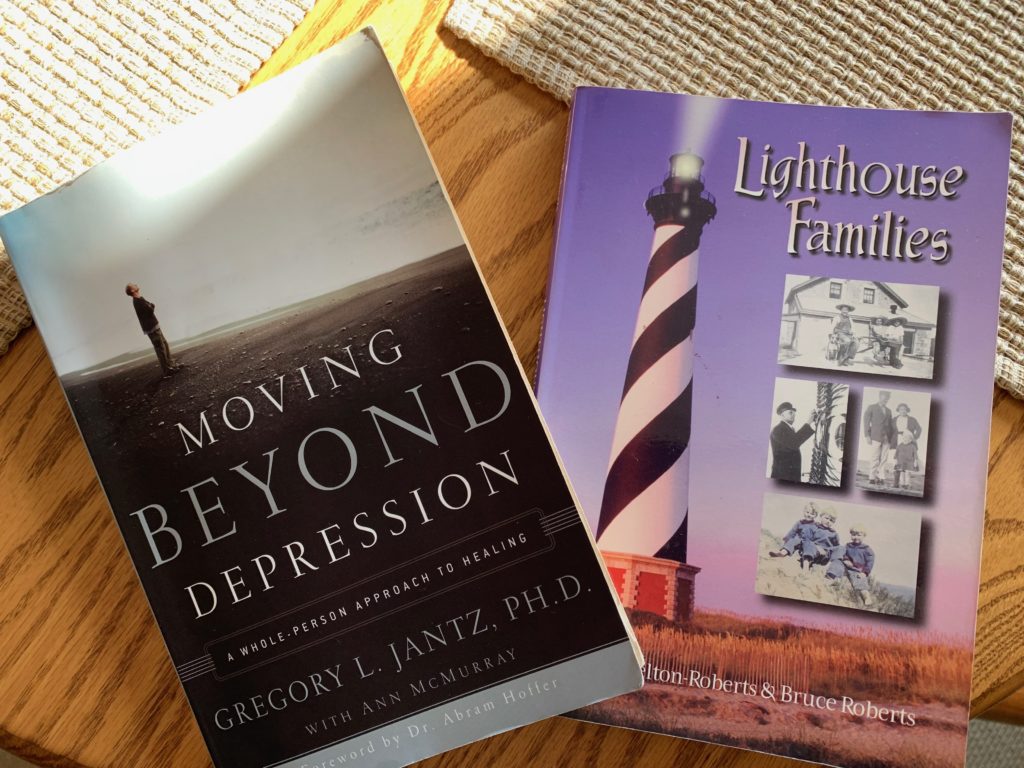 We are back, sort of…actually in between trips and I want to share some pictures and thoughts from our time in Arizona, but since this is the first of the month post I am sharing the books I finished and sort of finished for March.
The one I have finished is "Lighthouse Families" and I just loved it. I have always had a curiosity about the families that lived in our nation's lighthouses and we found this one a couple of years ago in a book shop in Galena.
I tucked it away and as I have been working through this crazy collection of books on all the shelves of the house, I found it.
It was so interesting. These were very dedicated and hard-working families. The book is accounts of adults in their 70's and 80's recounting the years their fathers served as various levels of "keepers."
They were close-knit and often very isolated. Typically they were large families and all contributed to keeping those very important lights going at night and all the equipment clean and maintained daily.
The history of the lighthouses as well as how they served during the war and what happened when they became part of the defense program that is shared in the stories makes me want to find another book about this part of our history.
It was sweet and uplifting to hear about what their family life was like as told by those who grew up in this life.
The other book I am working through with pen and paper as I take notes and answer questions.
I have struggled with two significant bouts of depression in my adult life and am keenly aware of times when I feel myself being drawn to that familiar method of response to overwhelming seasons.
This book uses a whole person approach and blends beautifully with the "Unhindered" series our church just finished.
It focuses on identifying both negative and positive patterns within a person's experiences and early family and how to move forward in a positive way.
I hope to share a bit more about it the month of April, but for now…I have a suitcase to pack and some last minute tasks to complete.
My prayer is to share some pictures and highlights from the last trip and some adventures from this one in the next few days <3
Thanks for making the journey with me…life is more fun when shared with friends <3