One in a trabillionzillion <3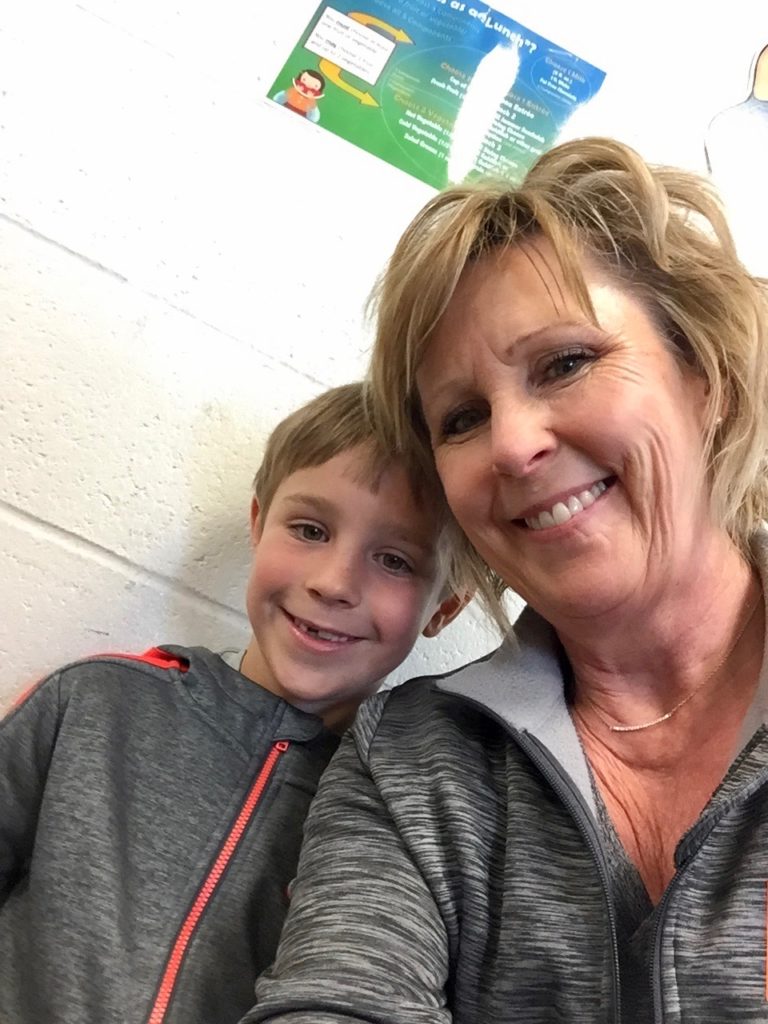 I was trying to think what to send you and I keep pushing away this little story, but it persists in rising to the top and so I am going to share it.
Do you ever have things happen that are just so sweet and tender that you almost want to hide them away in your heart? I do.
I never want to betray the sacred ground of our family life for a story and yet God seems to give me such moments to share with you – maybe something you can relate to…maybe He has a word of encouragement for you…maybe just to make you smile and think on good things in a world that is becoming increasingly hard and divided.
So here is my little gift to you today from my heart.
A couple of months ago when I was spending the day with our crew, Graham took a super close zoom in on my face and very sweetly pointed out that I had something on one of my front teeth.
I asked him if he was seeing a little divot near the bottom edge of the tooth and yes, that was it.
I told him I have always had that. Some dentist along the way told me my permanent tooth had been delayed coming in and that caused this kind of chipped spot.
I don't know if he was correct in that diagnosis, but over the years various other dentists have offered to fill it in if I would like but I told them no.
Graham seemed fascinated that I would pass on having this little mar fixed.
I can understand why he would be surprised since I can't bear having a spot on my clothes or a mascara smear at the corner of my eye and can waste a huge amount of time stressing over a chunk of hair that is stubbornly refusing to join ranks with the rest of my head.
As he looked at me like I had suddenly grown a third eye in addition to my chipped tooth, I explained to him how I kind of love that little blemish for some reason.
It is like a familiar friend to me and I always felt like it gave my ordinary features something special and unique. It was how God made my tooth and I actually love my little chip.
I totally forgot about the conversation and for story purposes, you need to as well….
Fast forward to a few weeks ago and another day with the band of brothers and Little Miss Thing.
We were driving in the van and from the far recesses of the back, Graham asked me if I ever noticed he has a bald spot.
Well, I did know that he has a tiny place on the side of his head near his temple where hair just never has grown. I noticed it first a few years ago and had asked Rachel if he or another Kindergartner had taken a scissor to it because he seemed self conscious about making sure it was covered. She told me he had always had it and yes, he was embarrassed when people noticed and commented.
So with this memory popping up, I immediately began to downplay any recollection of having noticed this on his precious head.
Instantly he stopped me in my tracks.
Oh no Lola!!! I do have a spot…it's like the chip in your tooth. God made me that way. It makes me special and unique.
Even as I tell you this, I have a big lump in my throat and tears brimming thinking of the joy in his voice as he shared my own words right back to me.
I took a peek in the rearview mirror at his beaming face as I asked him…Graham! Have you come to love your little bald spot the way I love my tooth? 
Nodding enthusiastically he replied with a happy….. Yes!
Oh my word…such a moment.
There are so many things about myself I wish were not so.
Not just physical things, but ways I am wired and driven.
And yes, God is in the business of transforming me more and more into the image of Christ.
But how fun when He helps me see that some of my flaws and shortcomings (not my sins…just my human "stuff") are just the ways He has made me unique and different from everyone else so that we can all come together and add our flavor to the Body of Christ <3
What's your little imperfection or quirk that God has shown you makes you unique and uses to encourage all the other works-in-progress who share the journey each day?
Can we learn to love how we were fashioned because we love the One who made us this way? I hope so.
You are unique and one of a kind beautiful and you are loved <3