Those last times get you … every time <3
Hope you all who live in the Midwest are enjoying the warmth and sunshine we have been wishing would come. Apparently we do get far more than we ask for…yikes…it's been like August here in God's country and we are all wilting.
Last night while the older two grands had soccer practice, I took the little two to the park. Thankfully there was shade and a breeze. They enjoyed running around and being together as the Dynamic Duo instead of the Fab Four.
Monkey bars and dizzying trips on the merry go round thing kept them busy. Eventually Caroline wanted me to push her in a swing and soon we were joined by her not much bigger brother.
He went to a double swing contraption that we have all enjoyed over the years. You set a smaller child in a basket that faces a traditional swingset type seat. Facing each other, typically an adult and baby enjoy swinging together.
The kiddos have all been in that seat with one of us and later a big boy would use the seat and a younger sibling the bucket part. 
I cry as I type this next part.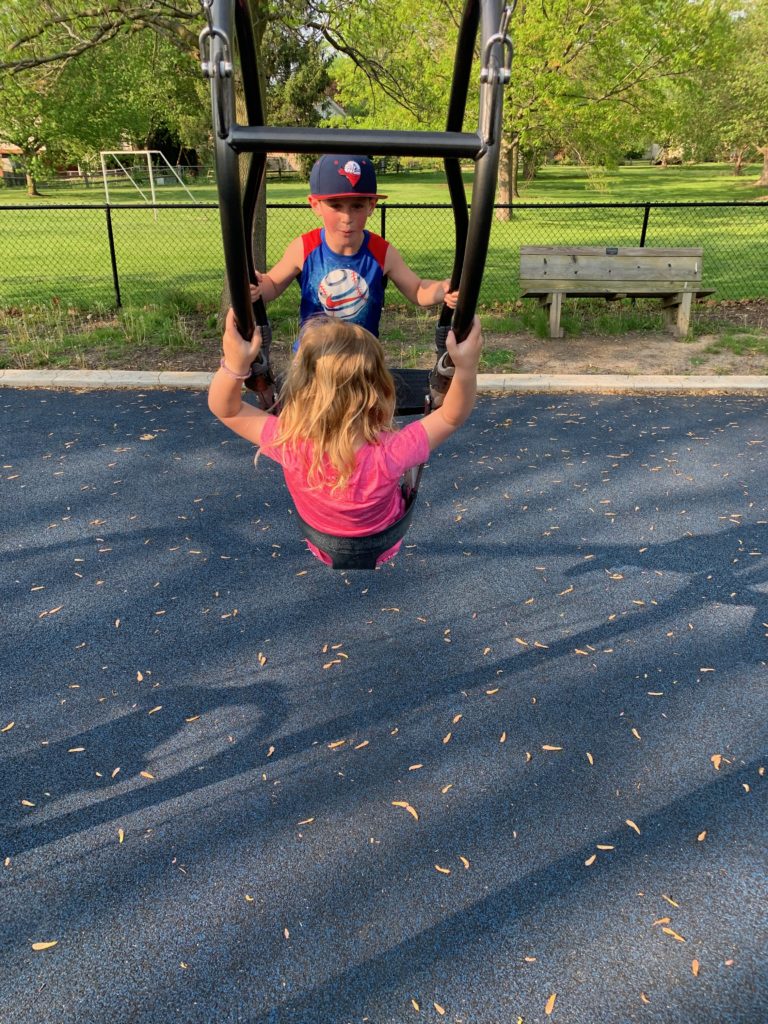 Joel held it in his hands and called to his sister to come and swing with him. With the funny way of genetics, she is nearly as tall as he is and will be five in a few weeks.
She looked at the swing and knew she is too big and too old for it, but her love for Joel won out and she agreed.
We folded her long legs into the appropriate pockets and her feet dangled down to rest on his knees. They laughed as they began to swing together and for some precious minutes I think they knew as did I that this may be the last time for such a ride.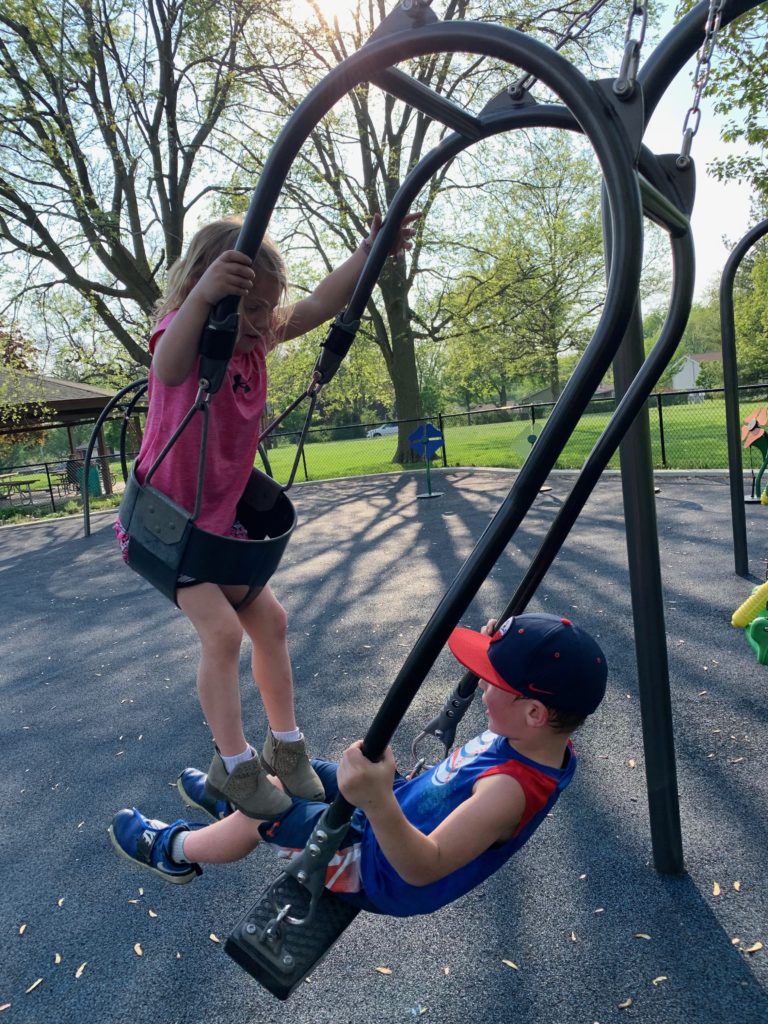 When they had giggled and swung to their hearts content, I helped extract Caroline out of the seat and off they ran to attempt some more dangerous feats on the climbing apparatus.
I remained by the swing and acknowledged another passage of time, which I have heard is a thief.
Thankfully, although this scoundrel may grab the days away faster than I would like, he has no access to the treasures I have stored in my heart. So I will hold a special place and gratefully thank God for allowing me a few moments in a park on an unseasonably hot and humid day in May to watch them maybe do a last time ever thing.
I want to remember that I am not alone in noting the way childhood slips away.
Even the children know as things become less "right" for a child to do that when they can engage in innocent childhood fun one more time or two, that's a gift.
They may have some grieving as they are told they are too big or too old for something that still looks fun. May we gently guide and support and allow them to figure out this growing up thing with dignity and encouragement.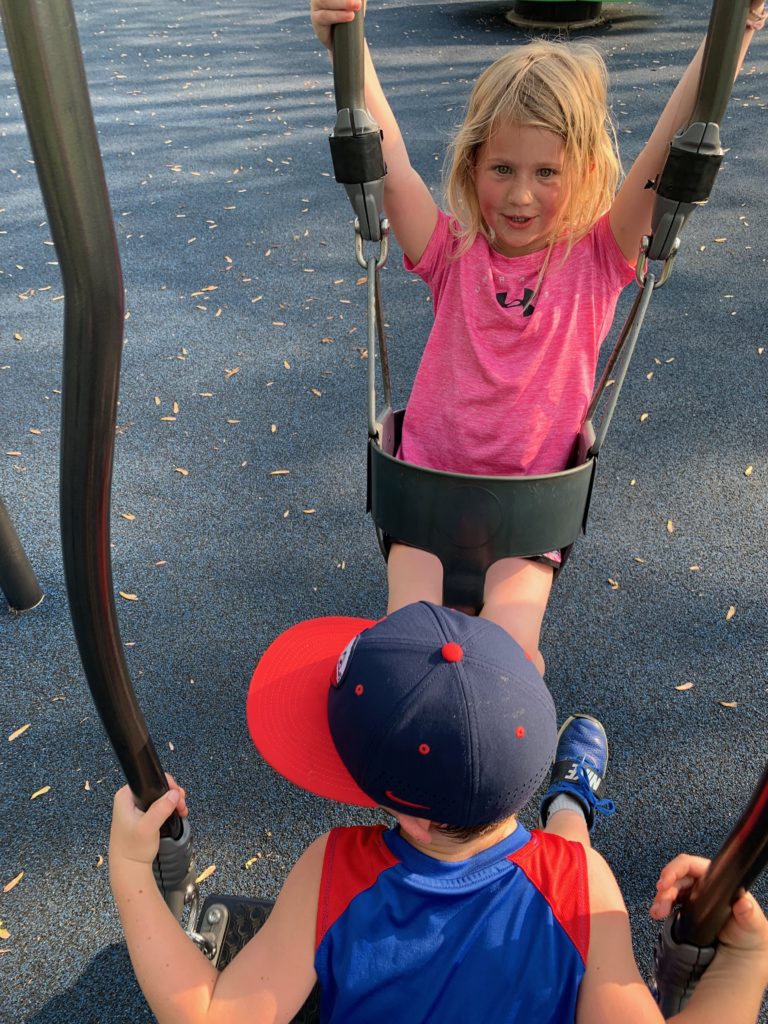 And tears…lots of tears…even as we giggle <3