To be Securely held by Grace <3
*A gentle reminder to new visitors…this blog grew out of a weekly email I started sending a number of years ago. Thursdays is their day…so sometimes this post seems a bit funky if you are used to normal looking blog writing. Some of those loyal readers only do the email, so Thursdays blogs flex to them. God bless you however you found your way to this writing <3
It seems like more than a week since I last sent this email out. We made a quick trip to Austin to see John and help him move. So good to have that time together.
We weren't sure how I would do three days post-surgery, but the doctor had given us a thumb's up along with encouragement to utilize wheel chairs when I could and elevate the foot whenever practical.
Everything went great, people were so kind and helpful; and thankfully John is so used to his mother embarrassing him that he only mildly distanced himself from us as I used the motorized carts in a couple of stores.
Ok. He completely vanished when the backup signal sounded and I collapsed in fits of giggles over my basket….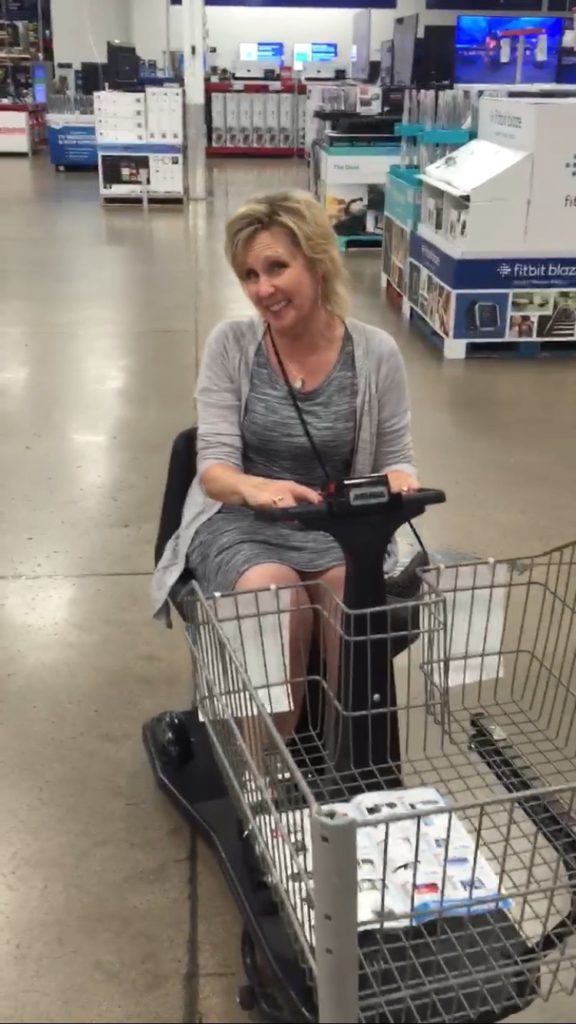 All of this proved harmless and by my one week check up on Tuesday, the only thing that was starting to bother me a bit was how loose the cast bandage around my foot felt.
Since the swelling has gone down, my foot was starting to slide around in the cast and thus the protective shoe felt like it was flopping around.
Apparently this is normal, because the nurse gave it a slight jiggle and said the doctor would be putting an ACE bandage on it when he came in.
After he looked it all over, he unrolled the beige wrap and deftly did some pretty weaving as he continued to chat with me about the trip.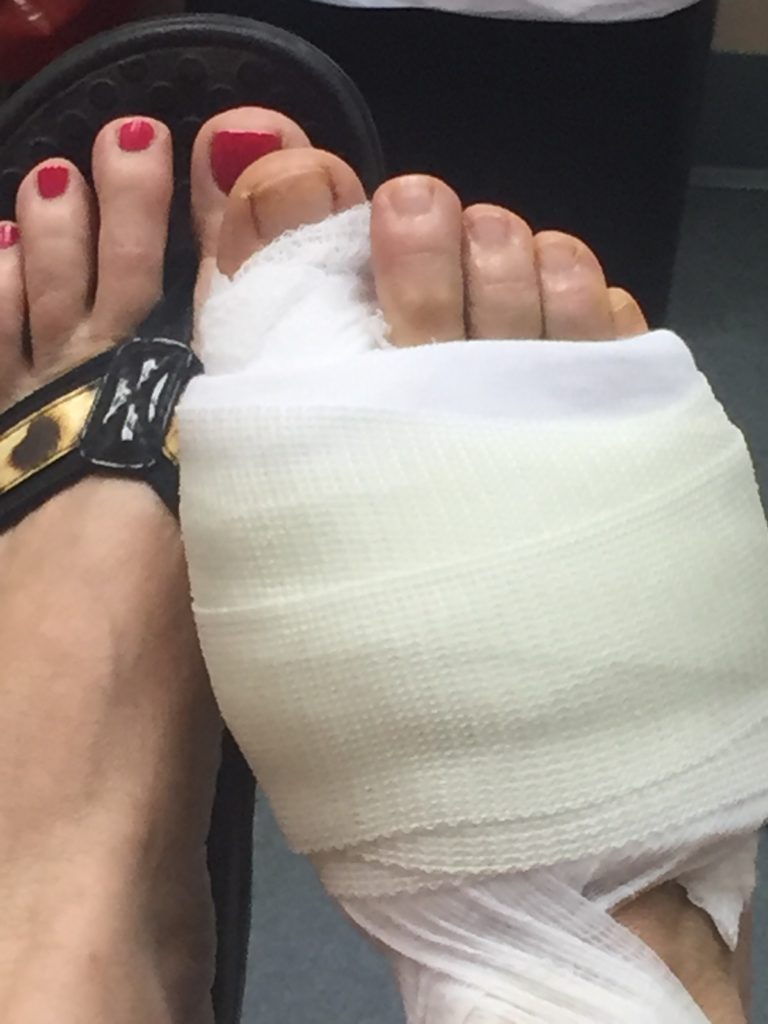 When he was done, he secured it with the metal tabs and sent me on my way.
I was surprised when I stepped down how secure and comfortable my foot felt.
The only word I could use to describe was 'swaddled'.
The only mental picture I could come up with was when our grandson, Joel, used to be fussy and how quickly he settled when tightly wrapped in his blanket.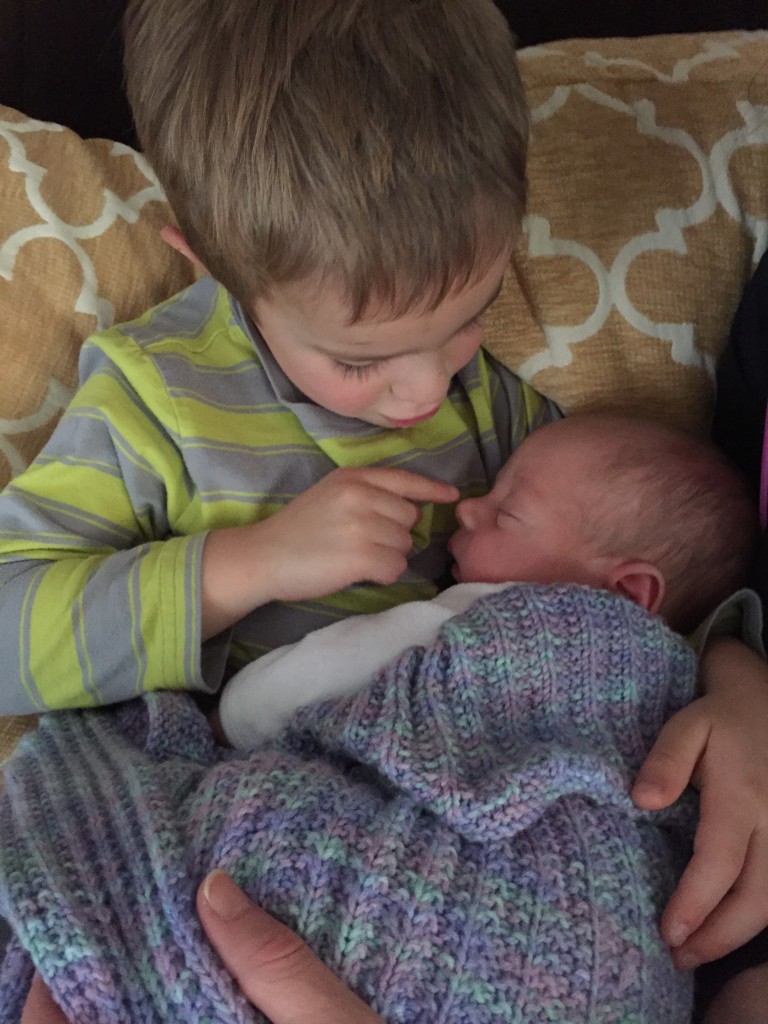 And the only Scripture that came to mind is the one that says the Lord heals the broken-hearted and binds up their wounds.
When our hearts are shattered it is a grand thing to know that our God is going to heal us eventually.
But while that healing is happening: what we need to happen, so we can just keep moving forward, is to be held tightly.
The binding stops the bleeding, protects the wound from infection and holds the injury securely SO THAT health and wholeness can be restored.
Whether it is your own heart or a burden for someone else, I pray you would truly know the security that comes from being wrapped tenderly…. in His LOVE <3