I didn't go to a tech school and there is a good reason. I am not a tech-y person.
In fact, service people tend to remember me when I call to trouble shoot a problem. I am not certain if I have the same person, or my file is just that big…but they do seem to remember me.
So when our box thingy went out that connects the television stuff to our being able to watch….and I called to get help….I kind of thought that for the price we pay, someone would come and fix it.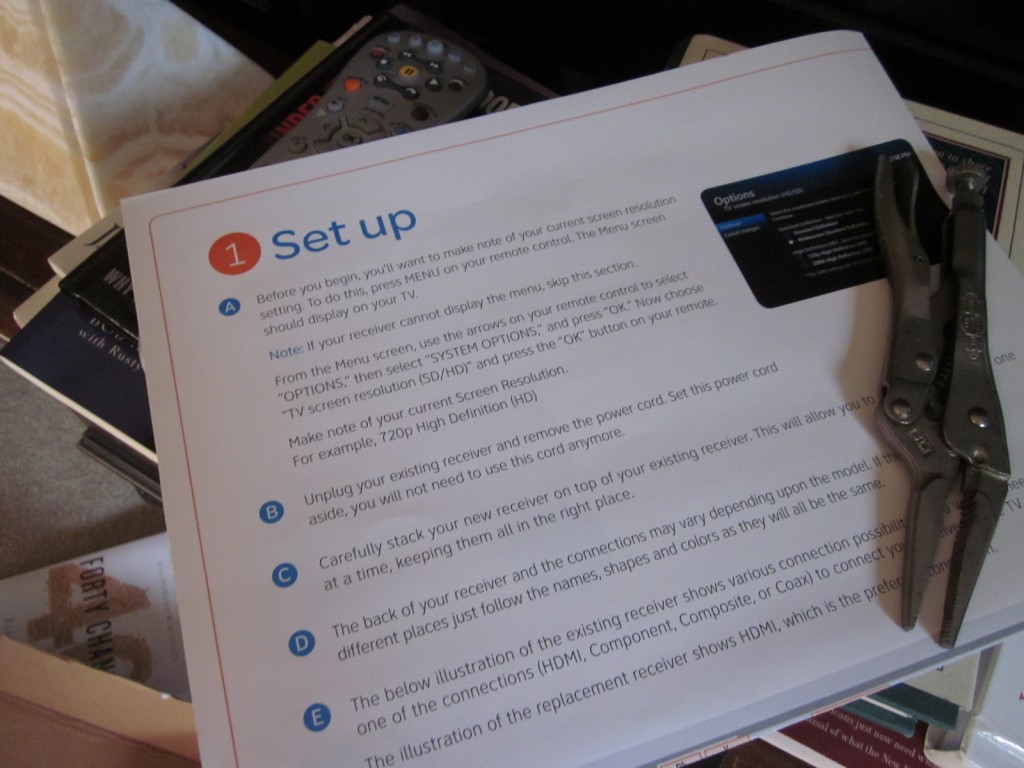 That someone ended up being …. me…..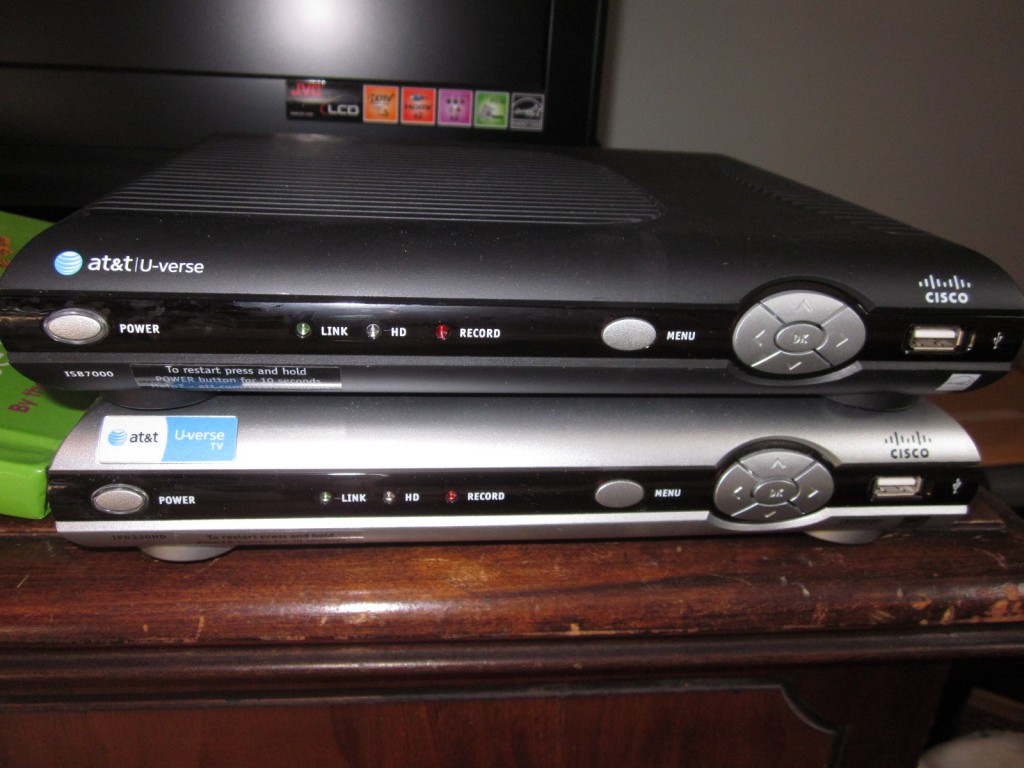 This was the "tip" I was given…stack the new box on the old box so you know what to unplug and replug in.
I guess she had a chance to look at my file while she was running her diagnostics….
But what she didn't know….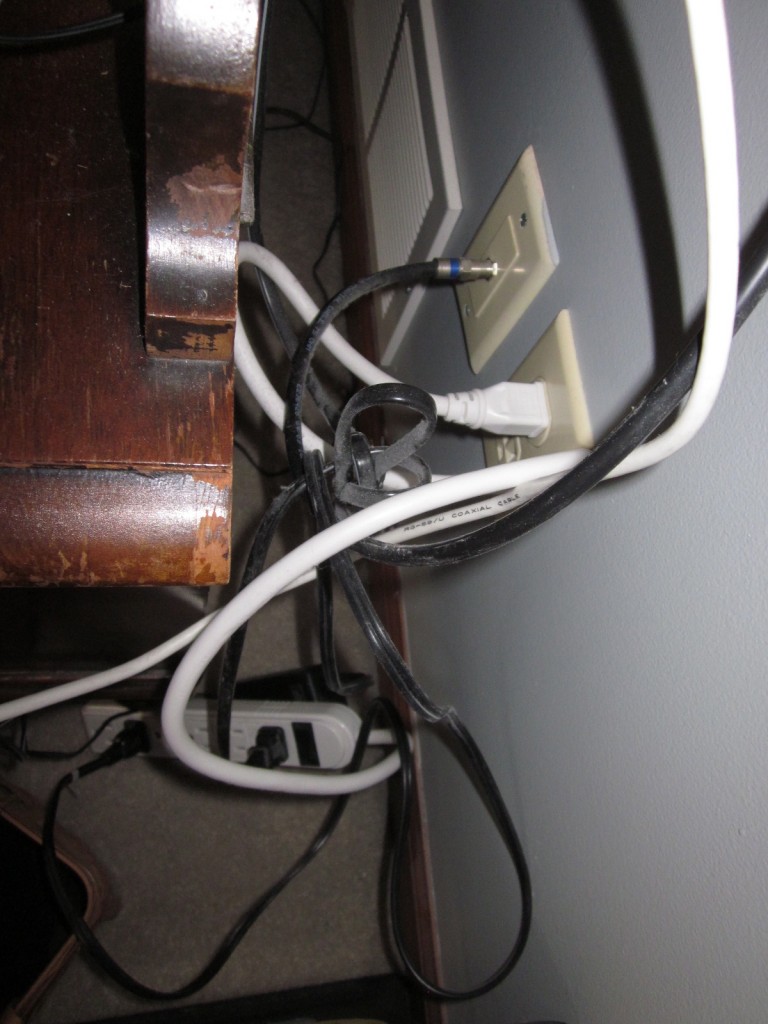 was how this looked…..
Kind of like those movies where the guy has to disengage the bomb mechanism, don't you think?
But I got it all dis and re connected.
Only to discover….
Yeah.
Another call….
Another addition to my file…..
Another layer of impatience peeled off of me….
Much like pulling a bandaid off the hairy part of your arm…