Yesterday was my day with the boys. Rachel told me Graham liked to feed Emmett so when it was lunch time, I got him all set up to serve his brother.
He did a good job.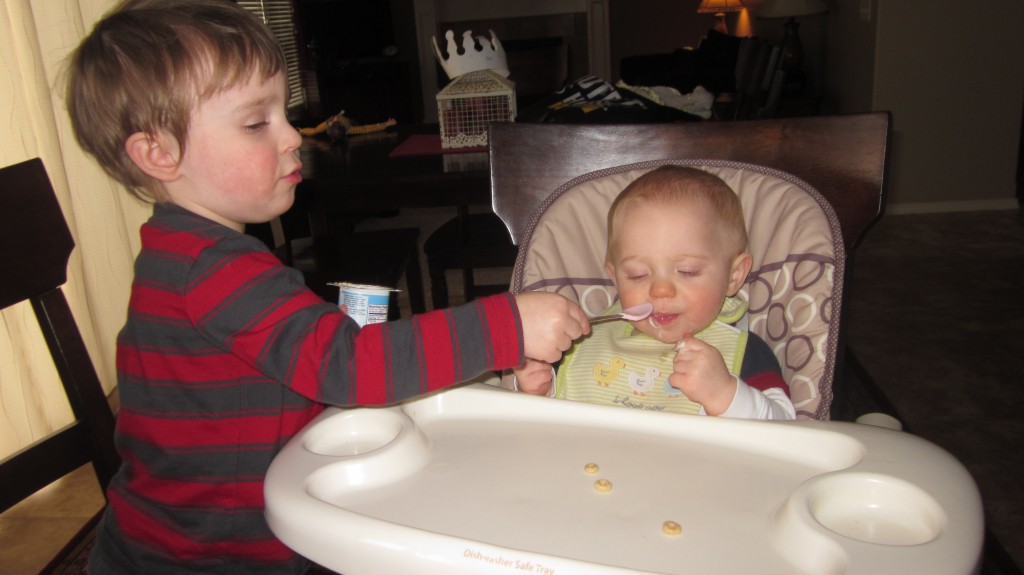 Made the appropriate parental mimic-of-the-bite face and even had the part down where you scoop the excess off with the spoon and attempt re-entry.
But then. The yogurt started looking kind of yummy.
Just a taste to see if it was ok… temperature wise…you know….but…..
This stuff is pretty good…..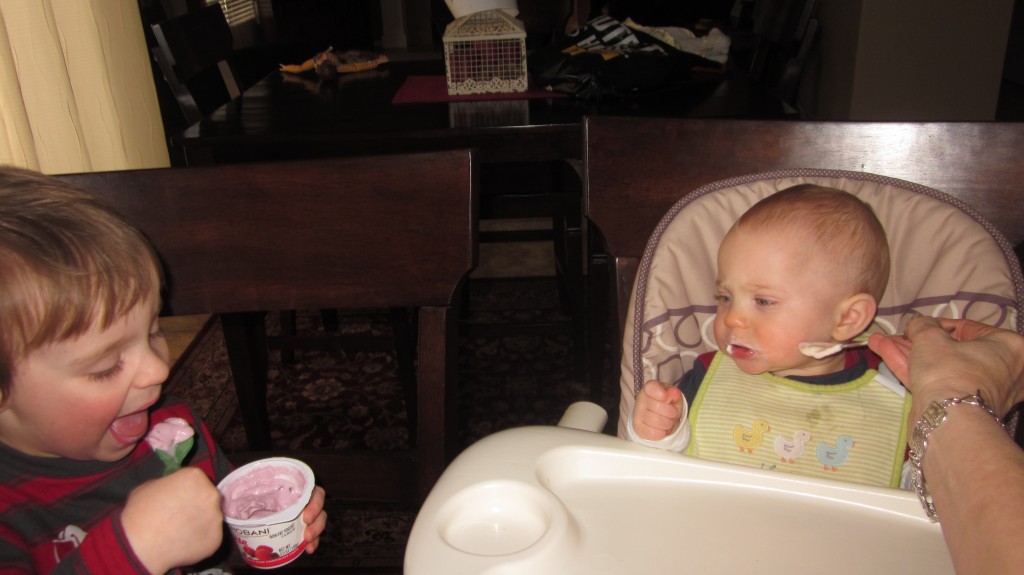 So, Lola got Graham a yogurt and took over feeding Emmy.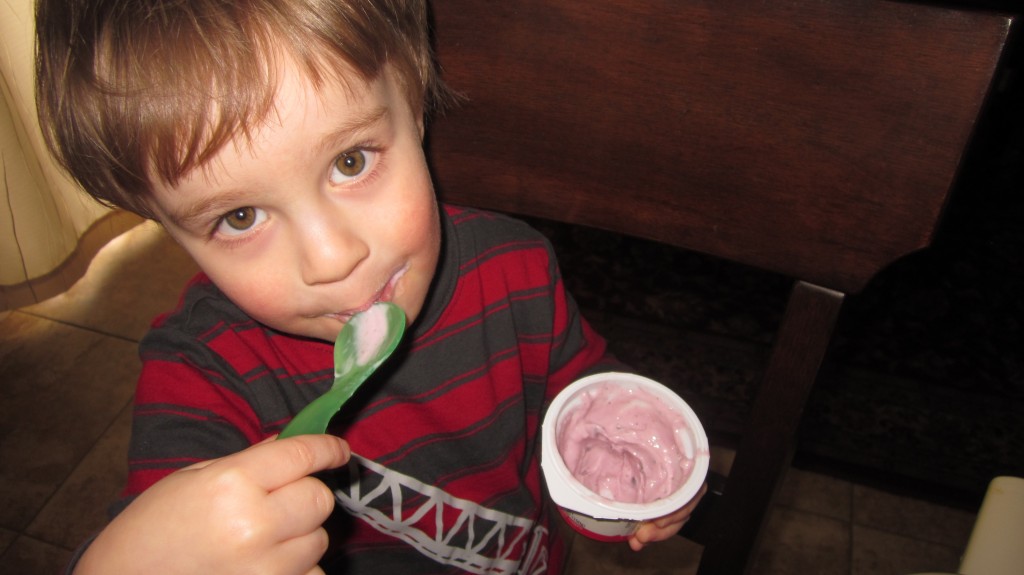 Pretty cute when you are 2 years old.
Not so much when you are my age.
But sometimes, that's how I serve.
I start out wanting to help people. But somewhere along the way, I get caught up in my own interests in the ministry and forget what had motivated me in the first place ….. God's interest in meeting the need of the other person through me.
I think it is a good idea to sit down every now and again and see if I have started eating off the spoon God gave me to use to nourish others.
How about you? Are you feeding His sheep, or has the work subtly become YOUR feeding?