And that's a wrap on Christmas 2021
Last Saturday we were able to finish up our Christmas celebration officially with a visit from the St. Louis branch of this tree.
I hope you don't mind me sharing a few pictures and some narration of the festivities.
Cause I am going to, whether you mind or not <3 (insert a grin and a giggle…)
Tia, Jack and Rocco came and we did our grandest to celebrate as if it was Christmas Eve again.
The shenanigans included…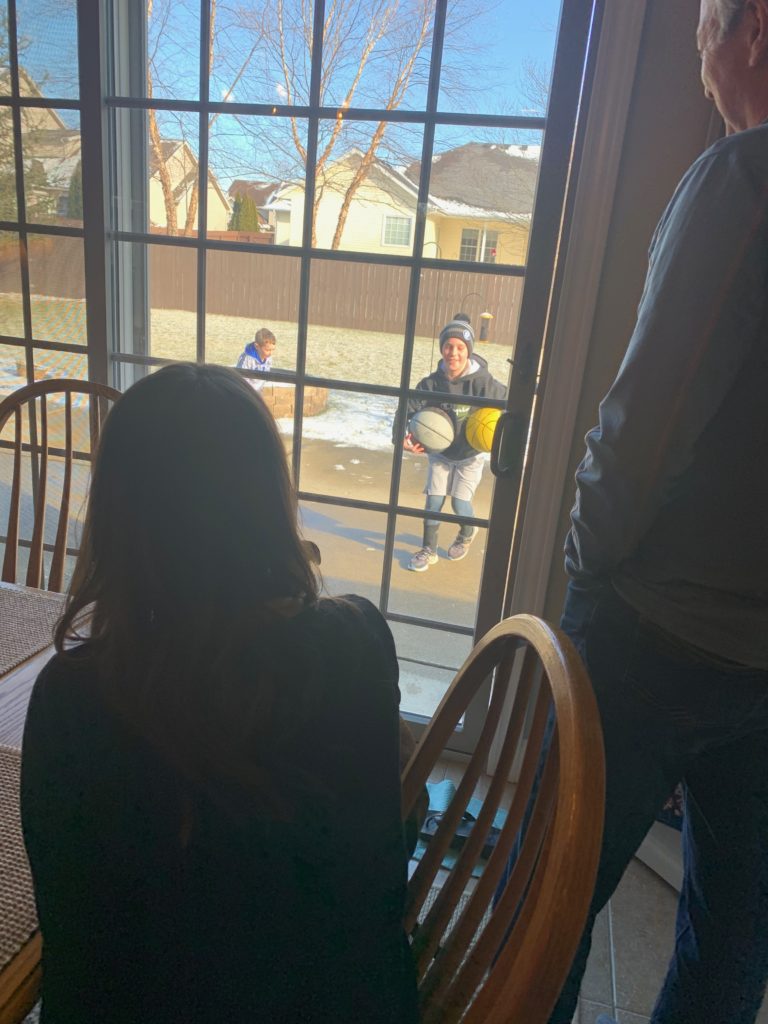 a demonstration of various basketball skills out on the patio with a rapt audience filming and applauding.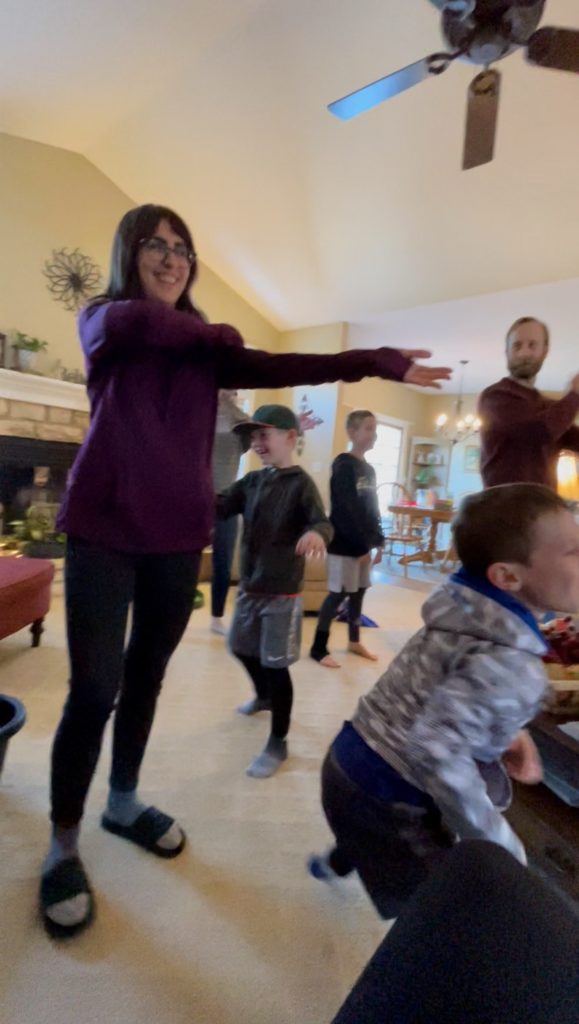 introducing the next generation to the Reimer's favorite…the Macarena is a big hit with all, but Joel just seemed to enjoy the shimmy while the rest of us navigated the motions.
We opened presents, some with a little more help than others…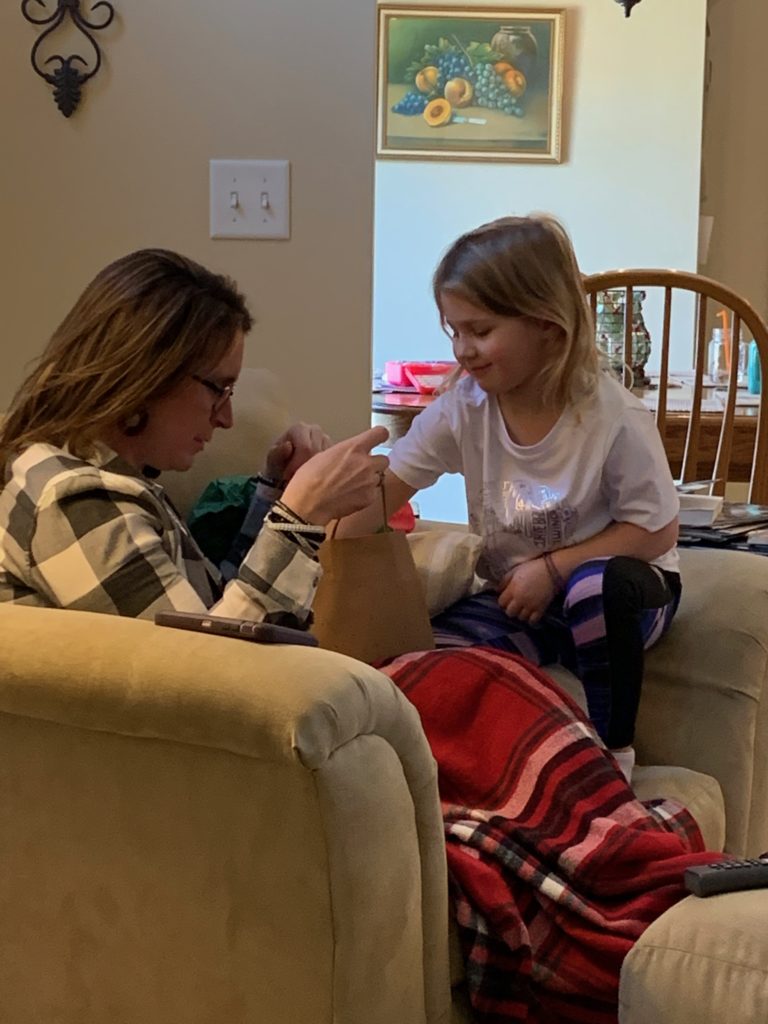 We were missing Zach, who had to work, and John, who lives too dang far away…
Sarah tried FaceTiming John, but no answer so she set up her phone to video…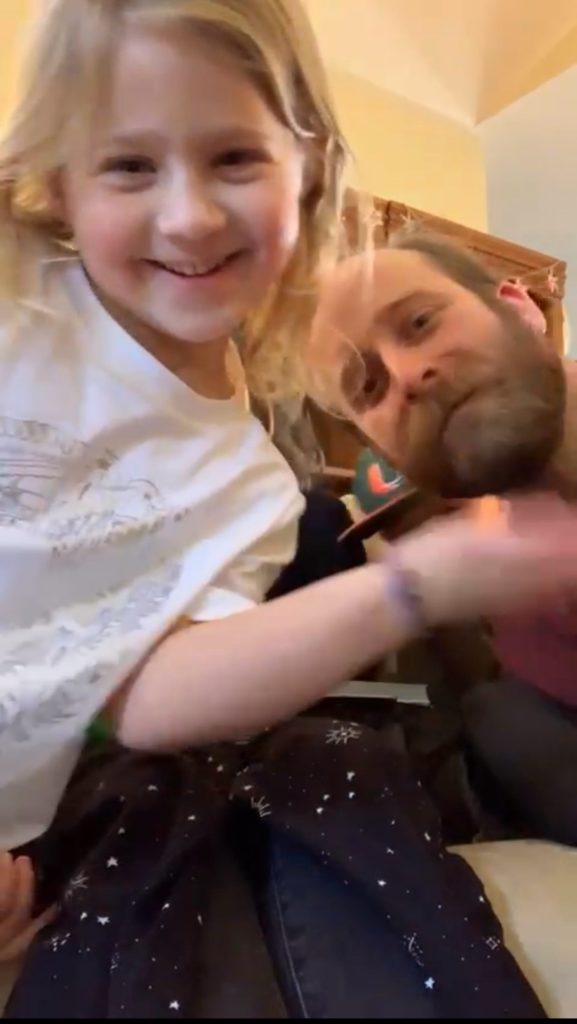 and we all waved and talked to him like he was there..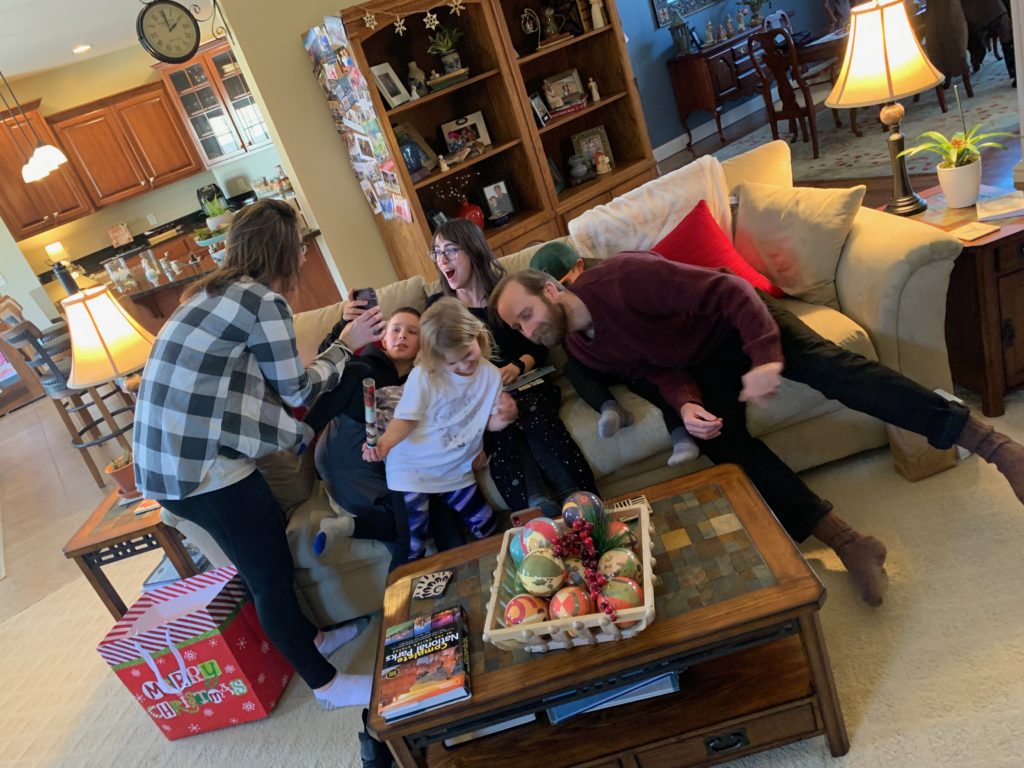 and eventually he did call…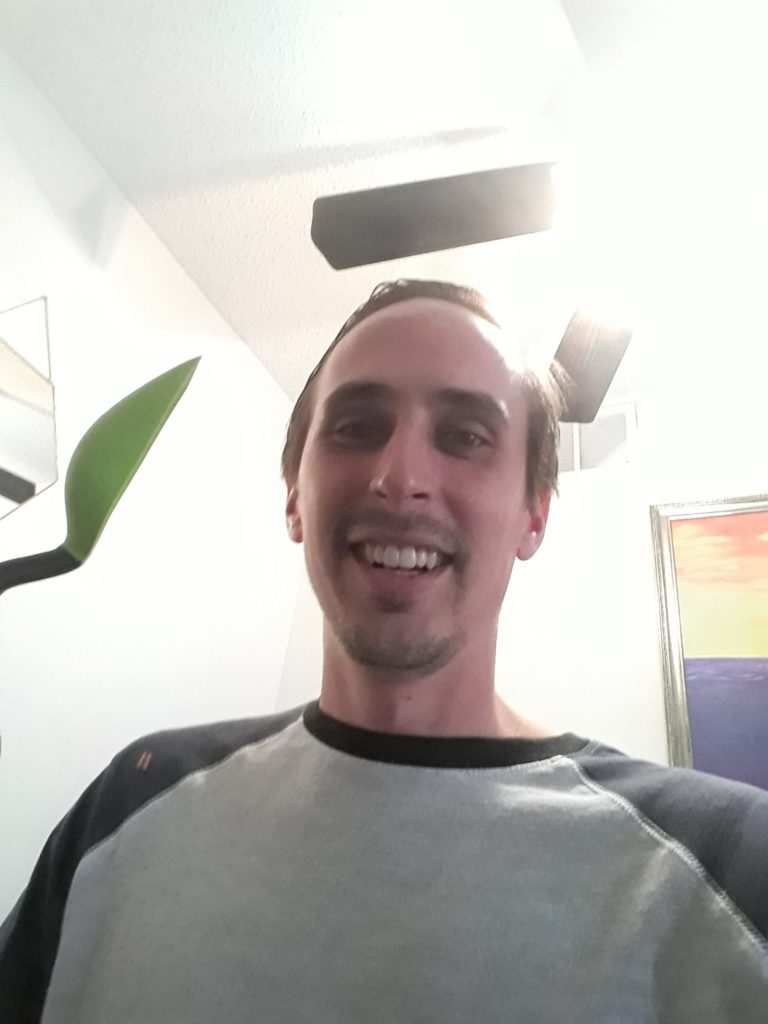 which was so good.
I am sure Zach appreciated that we did NOT FaceTime him at work.
But we missed them.
We played games..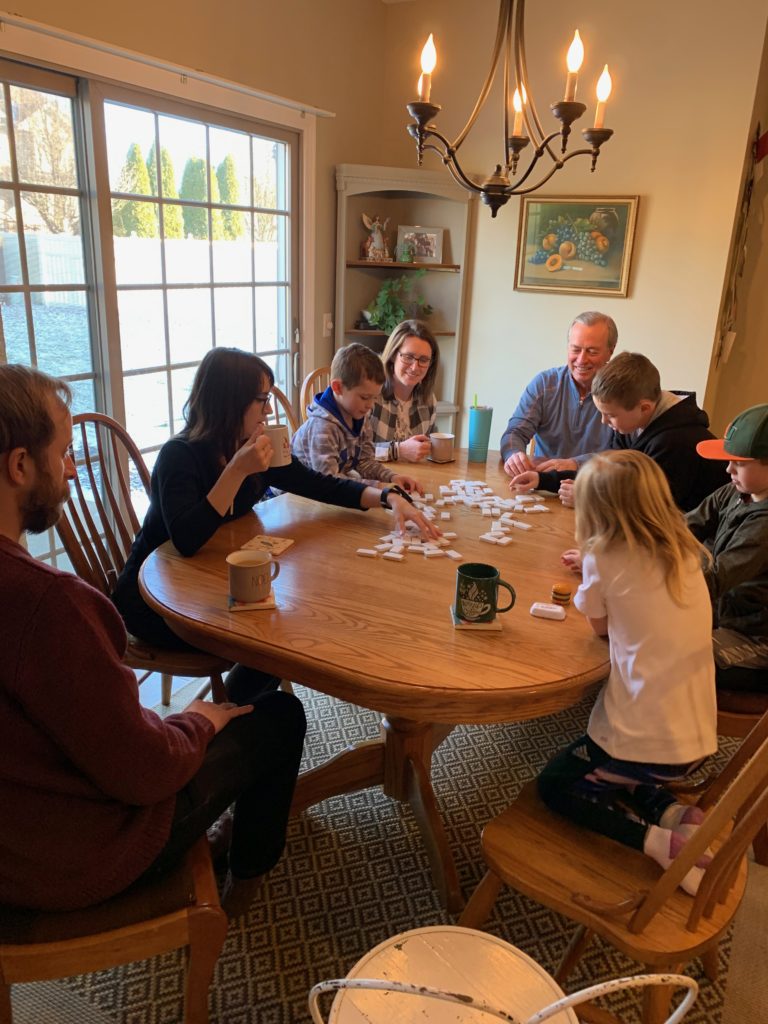 and laughed wondering how Grandpa Reimer would have handled the domino towers and rhythm band that our four bring to the party.
Imagine the sound of tiles hitting wood continuously whilst reminding people it is their turn…
Yes…we are drinking chamomile tea as it is a calming tea…Tia's idea.
We had a wonderful time and it all went too quickly.
When I laid my head down on the pillow that night, I felt the weight of joy. I literally just laid there and all I could do was thank God for giving us those hours with at least most of our family.
I was so filled with gratitude, there is no cathedral more sacred than the sense of peace and gratitude that overtook me for those moments before I fell asleep.
It was an unusual Christmas season…better than last year for sure…thanks for sharing the moments with me today <3