Christmas Countdown 2021 Day 24 <3
I was pondering what to add for Christmas Eve and then our Rachel sent me a message late last night. A Christmas gift of sorts because she had penned something mid-December during one of those not-so-Instagram post moments that happen in young family life.
The stuff that is unwanted and yet a teachable moment. 
It spoke to my heart for how Christmas will be this. year and I pray it does minister to you.
So here is our offering, Rachel and me, for Christmas Eve in out countdown <3
>>>>>>>>>
Day 24
From me:
Earlier this week, I shared some ornaments from our Christmas moves over the years. If you didn't read it, we had three big moves in our family life that coincided with the holidays. The move we made across town in 1996 took place following the Christmas holiday that year. 
As we took down the decorations, we were packing up to cart our possession over to the new house.
What I didn't tell you all in the post, which is also a Christmas memory, but not a fun one…I was removing the ornaments off the tree which was positioned that year in front of a shelf that held my aunt's miniature tea cups and saucers. 
The same ones I used to drag out of that china cabinet in that little house in Louisville and play with. When she had downsized her home to move to Vermont with her new husband, she gifted the entire collection to me.
As I was moving about, my shoulder hit the corner of this display case and the shelf came crashing down.
Some survived and some didn't. With the move and the uncertainty of the future since our old house still remained on the market…
It was too much.
I broke down and sobbed.
Rachel loved those tea cups as much as I did and she cried with me.
I have a photo of one of the most ornate ones … a tiny parrot made the handle of the cup…I still have the broken pieces in a drawer somewhere.
I use the picture on my blog sometimes under a category called "shattered."
I have other photos I have taken of precious things that were broken and they bear the same identifying label.
Shattered.
I wrote a little pdf for my website and it starts with the word .. shattered.
And late last night as I was praying what to post for our last ornament, our Rachel sent me a text with some photos and the word "shattered."
She told me she was sending me something via email that she wrote on December 15th this month.
It fits perfectly for our Christmas 2021 and I have her permission to share her words.
I hope they minister to you as they have to her mom <3
From Rachel:
Shattered…
Today's scripture reading with our kids was in Matthew where Joseph only thought about quietly divorcing Mary when he found her to be with (not his) child. It was interesting discussion around our table as our kids are at various points of knowing the whole truth surrounding conception, but nonetheless we continued diving deep into the thoughts of Joesph and the fact that God knew those thoughts and chose to reveal a glimpse into His plan through not a still small voice, but a beaming, booming voice through a heavenly visitor.
God heard his fear and the way Joseph found the law to uphold his actions to shatter the life he has planned with Mary.
Not two hours before this discussion around our table however, we had two boys who were goofing off together and knocked over a tree full of childhood ornaments in one room. We let them each decorate a small Christmas tree to keep in their room for the season and they can admire the ornaments from each year of their life.
One specific ornament was a glass ball that had Emmett's 3 year old handprint on it from preschool that year. It was a gift to me that year brought home in tissue paper and a hand colored white paper bag. I've wrapped it in bubble wrap each year but this year I let him put it on his own tree.
I knew the risk.
It happened…it shattered.
Into at least a thousand shards. Kinda like my heart felt.
Zach would tell you…if it can be glued back together, I would try.
Emmett, in absolute tears, is picking up each shard asking if I can find the adjourning piece and get this glued back together. Graham is tearful apologizing. And I'm silent with many thoughts in my head. The memories pour through and now that's all I have of this ornament.
I calmly explain as I have before that there are some mistakes that Mom won't be able to fix…and this is one of them. We are going to have to be sad for a bit with the loss.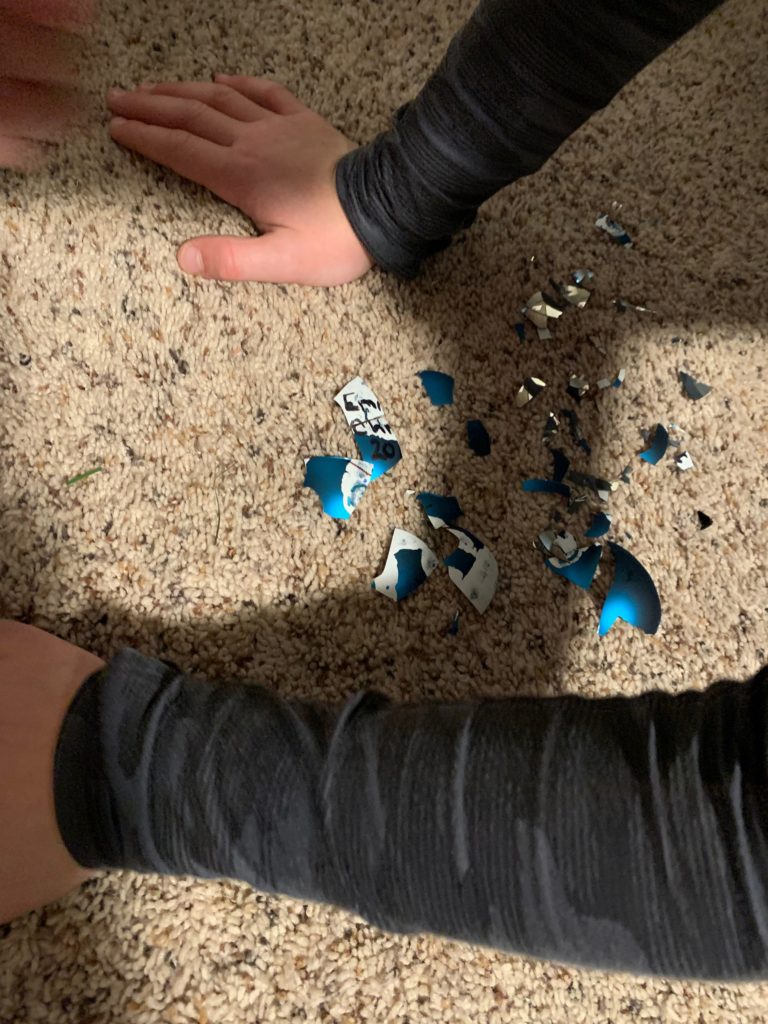 Shattered.
Anyone else feel like that?
The plans we create…shattered by a close contact or a positive test right now.
Enjoying your own beautiful decorations…shattered by those instagram worthy posts.
A job we planned to retire from…shattered by a failing economy.
The perfect family picture…shattered by loss and grief so deep pictures will never be the same.
A feel good Friday…shattered by the news.
I feel you Joseph…this wasn't how we planned it.
This is going to be sad for a while.
Rachel Maxwell, December 15, 2021 "Shattered" <3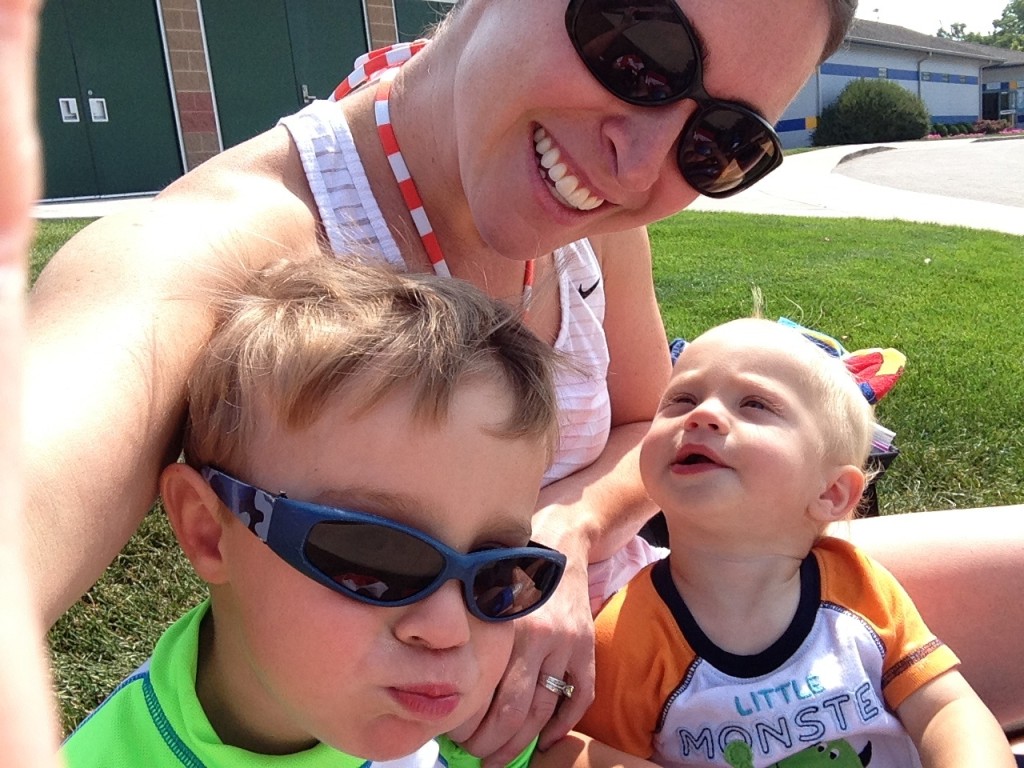 Thank you, dear Rachel. 
Our hearts are praying for each of you this Christmas.
May the joy of the birth of Christ warm and fill each of our broken hearts <3
Love,
Laura and Rachel