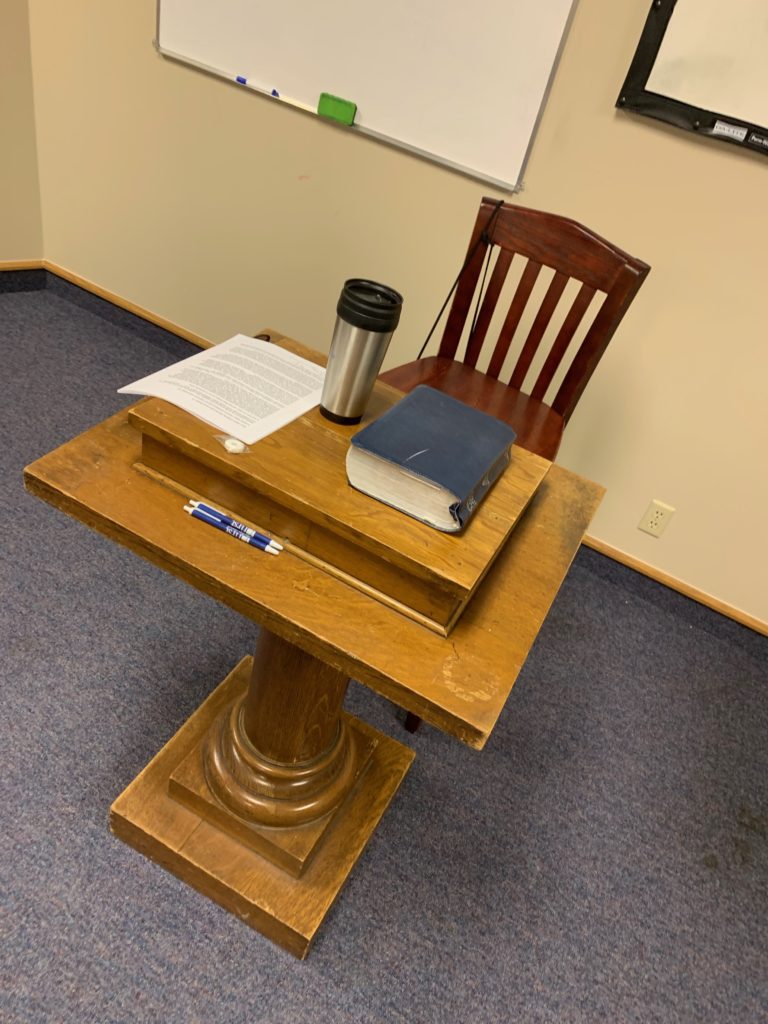 One of the things I miss from teaching Sunday school, besides the faces of our class and just spending time them and knowing what was on their prayer list currently, is sharing those moments in my quiet time where God teaches me something new and I want so badly to share it with everyone who will stand still long enough to listen.
Which was another great part about class, they were stuck in their seats and I could get the whole thing out before anyone could hit the door and make it to the stairs <3
So this week I was reading in my devotional and the text was regarding Jonathan and David and their friendship. The author brought me to a different vantage point on this relationship.
Eugene Peterson wrote the devotion and he always seems to cut to the marrow of the issues of Scripture and our application.
Peterson says, "…friendship takes what is common in human experience and turns it into something holy."
He goes on to discuss this friendship between Jonathan and David in a way I had never quite thought of.
It's a bit of a lopsided thing as Peterson points out what each brought to the table.
I made a list and will share it here but because I never know what the format will look like in type on your screen, I am doing Jonathan first and then David. I would highly recommend getting a sheet of paper and doing a side by side of the two lists to help you really visualize this:
For Jonathan:
The friendship was complicated and risky
He willingly lost his own royal future
He lost his father's favor
He discerned in David's anointing God's hand
He understood the danger
He entered into covenant relationship
For David:
This friendship was essential to him remaining in Saul's service and surviving
That is all my paraphrase from Peterson's writing.
Look at that for a minute.
I have to say I have always looked at the friendship as in:
Lucky you, Jonathan. You got to be the Best Friend Forever of David, the man after God's own heart. Pals with the guy who killed Goliath and was a national hero at a young age and oh, also managed a pretty impressive musical talent.
But I look back over that list and I see, with fresh eyes opened, a young man who was in line for the throne and who loved God more than he loved his position, potential and power.
He saw God's hand on David and he did the hard work of building a relationship based on sacrifice and obedience as a result. He assessed that this friendship was most likely going to cost a lot personally, but he rolled up his sleeves and he was all in.
So often we enter into personal friendships and relationships because we want to.
We see something in a person that seems like they would be a good friend, someone to hang out with and do fun things together. Someone who will listen when we need to talk and give good advice and sure, we will listen to them, too, as long as it doesn't drain us too much. We want to be there in times of need, but sometimes things get messier or costlier than we had anticipated and we feel like we are giving 80-90% with meager returns.
What an example I see in this view of Jonathan and David.
What an opportunity to reevaluate friendship and see what God would have me be as He fills in the pros and cons of establishing covenant friendships.
Maybe God is calling me into some covenant relationships where I will have to take risks and lose some personal ground in order to be who God has called me to be for that individual. It makes me want to just gather up all my current friends and all my possible future friends and lift them up to God…set aside my rights and needs and let Him rule over those relationships in tangible ways.
I want to ask God for the David's he would send my way that I would be open and receptive and obedient and NOT JEALOUS.
(And a side note…this was not a co-dependant or damaging relationship! This was a God-ordained relationship where both men were first in tune with God and then dealt with what life brought from that perspective of God first.)
Maybe I am someone's David and that person has willingly sacrificed some things be my friend because they saw God's hand on me. Maybe I am not such a catch in the way I return to the relationship.
Maybe my friend who I love and rely on so much has a much longer list of what the friendship cost him or her.
How humbling.
Again, I kneel down with hands spread wide and thank God for the Jonathan's He has placed that I just didn't even realize were giving so much more than me.
Blessings on you friends, you are loved and you are prayed over as I hit send.
More importantly, you are dearly loved and chosen by the God who made you.
May the Lord guide and lead us in all of our relationships and may His anointing cover those He has ordained, whether we have much to give or are mostly on the receiving end of the relationship. <3