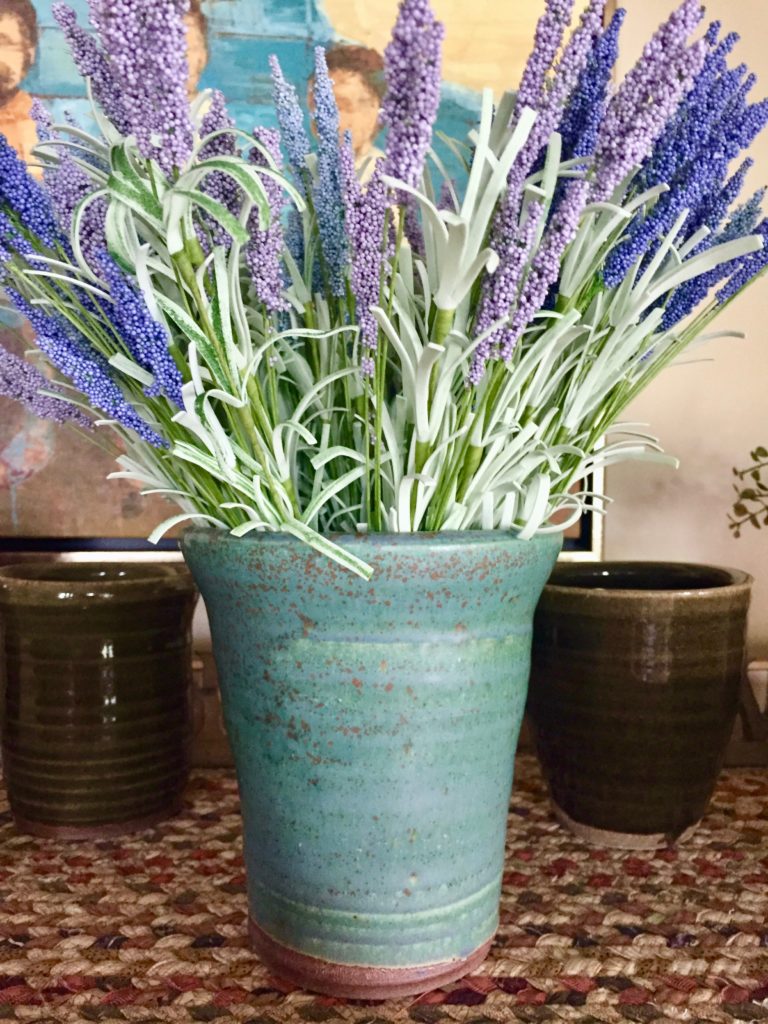 We had a wonderful time at our nephew Sam's graduation.
Here he is with his sweet mom and dad…
I know he is full on Reimer…but do you see a wee bit of our John in him? I do <3
Which is hilarious because John is like a clone of me…how does God do that?
The wonderful blend of genetics that make us family is one of my favorite gifts He bestows.
Sometimes I forget that the Reimers are only mine through marriage and I want to take some kind of claim for the likes of them…
I'm sure you can see why…they are a smart and sweet and talented bunch.
The vase at the top of this post was crafted by Sam.
I have shown you the ones made by brother Grant and sister Olivia at their grads…and Sam is no slacker in the arts either…
Ah-mazing <3
Sonja homeschooled these three smarties and so their graduations are so different from the public or even parochial ceremonies we have attended over the years.
Each family gets two minutes (give or take…mostly give…) to say something about their child and present a diploma. With 30 plus kids in their home school association, this takes some time…but I absolutely loved every story and every presentation.
The one that just blew me away was the dad of a beautiful girl who stood a head taller than her darling parents.
Long dark hair cascaded down the sides of her lowered face as her father emotionally shared her story.
When her mother was pregnant, she became very ill and the doctors recommended the only way to save momma was to take the baby's life.
This father is also a pastor and truly the anointing of the Lord must rest on him when he preaches because in the two minutes he was given he gave one of the most compelling pro-life exhortations I have ever heard.
With a thick Hispanic accent he said (and I didn't get it word for word, but to my best notetaking)…
"The Doctors told us ….

ABORT! ABORT! ABORT!

But God…He said…..

LIVE!! LIVE!!! LIVE!!!

It was a dark time for us as I thought I might lose both my wife and my baby. But the Church prayed and here she is today. My precious daughter."
Best. Grad. Speech.Ever.
Although, Randy and Sonja's came in a close second because…for the love of Sam…they rocked the parental blessing part <3
And now as a last little thing here…one more pic of Sam's handiwork but please also note the genius of my sister-in-law…because in the background notice the old Scentsy container repurposed …love it!!!