So this guy ….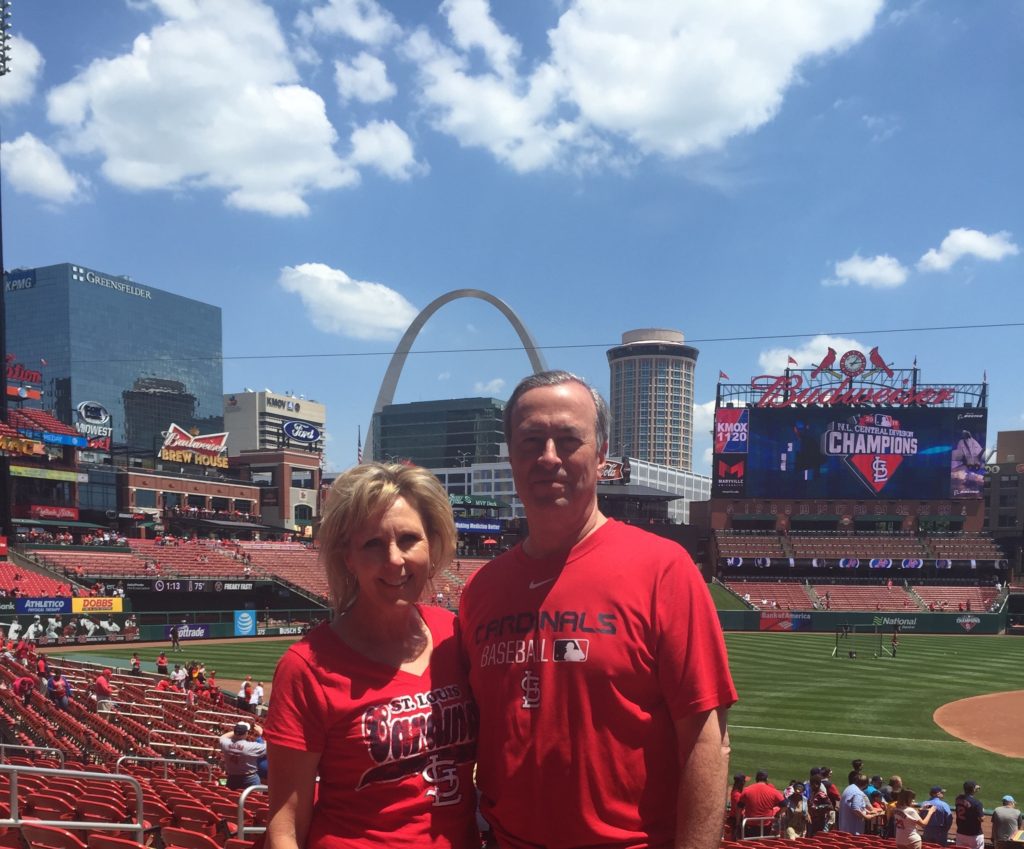 gave me a wonderful Mother's Day treat…
and we got to spend the day with…
and while I do have a short thought to share to start your week, here are a few of my favorite pictures…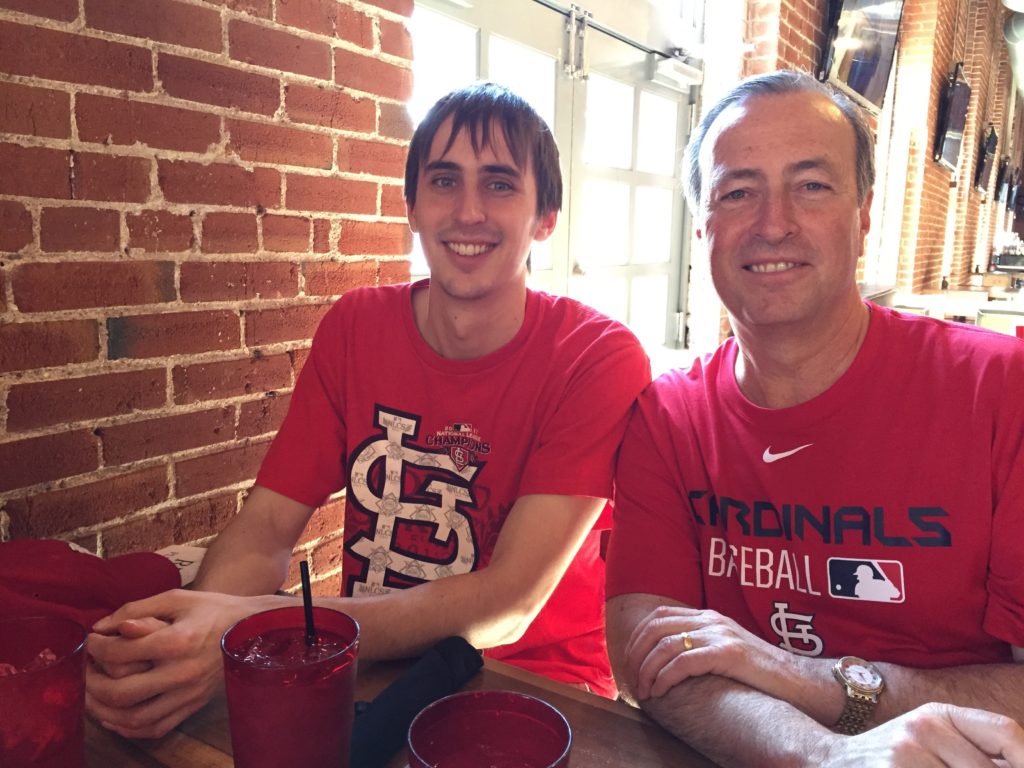 taken AFTER the obligatory middle child photobomb….
Then there was this one….
And last…John did not disappoint us…he ordered the most unusual item on the menu…The Truck Stop….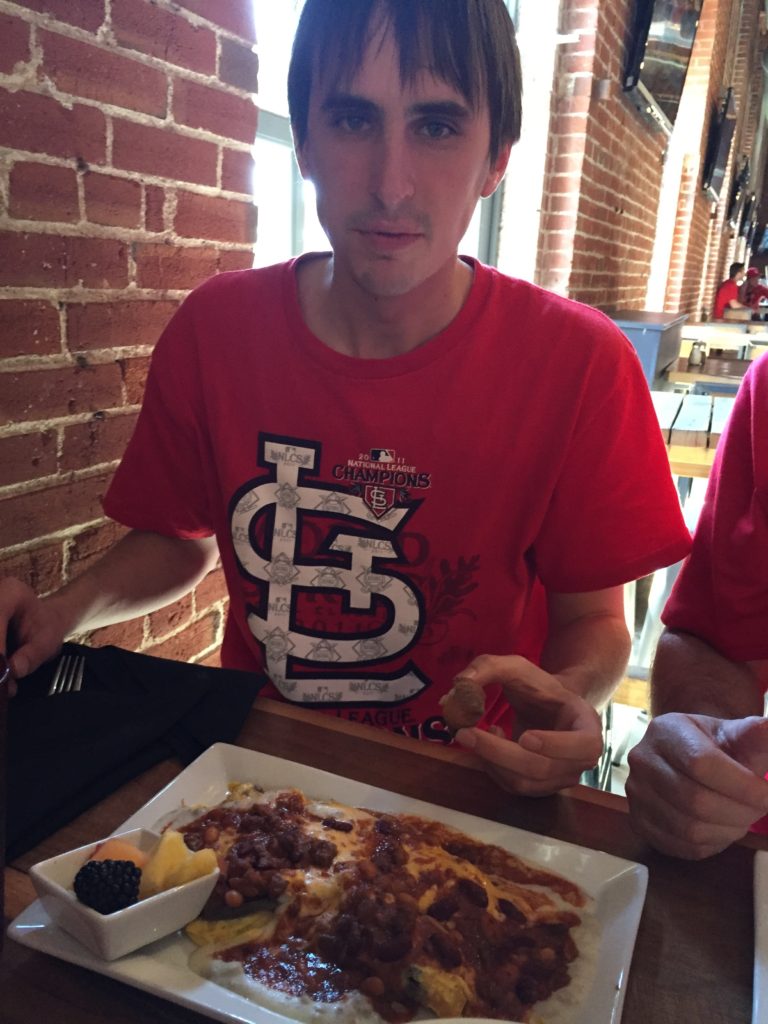 and yes…it definitely earned its name.
And yes…he finished it.
Also…for those of you who are detail oriented..
yes, I had a wardrobe change and updated to a much cooler (and I mean in the temperature and fashion sense….) Cardinal shirt…
So all in all …
Best. Day. Ever.
And here is the thought to share:
In church on Sunday I was completely distracted by a new mom who had her teeny tiny little one all snuggly swaddled and tied right to her with one of those long scarf wraps.
And I couldn't help but think about how Jesus wept over the people of Jerusalem when he entered the city on what we now call Palm Sunday.
Oh Jerusalem, Jerusalem, the city who kills her prophets and stones all those God sends to her! How often I have wanted to gather your children together as a hen gathers her chicks beneath her wings, but you wouldn't let me.   Matthew 23:37 TLB
There are other references where God describes His love for us as the tender holding and caring of an infant by his mother.
So as I stood there enveloped in the praise music, I prayed for us to sense His arms holding us…
to feel securely wrapped tight against His chest, just like that wee little one across the aisle.
To know, in the depths of our being, His strong arms firmly pressed against our backs; supporting us.
His face, bent close to ours, whispering words of encouragement and love and hope.
Let us not be like those who stubbornly refused…
but instead let us be people who forsake stubbornness and pride.
Let us be children who willingly surrender completely to His Love <3
God bless you this Monday.
Oh how I pray you will know His kindness and grace and mercy expressed in ways you can understand TODAY   <3