While rolling stones gather no moss…
patio stones are a magnet for it…
So we borrowed a power washer and went to work last night.
And let me tell you, that machine is aptly named.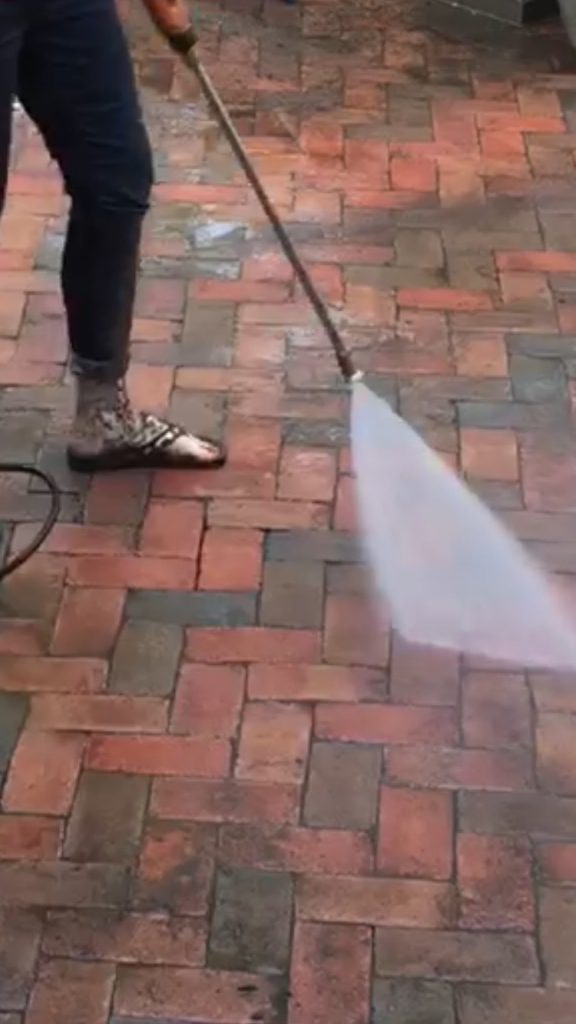 POWER-full…
it is indeed as it scoured out the moss and dirt and such.
And as I was spraying, I was praying….
because in the past week quite a few of those near and dear to us have requested prayer for themselves or someone in their family.
Hard things.
But God invites us to bring our overwhelming needs to Him in prayer.
And there is power in prayer.
Like the old song says…
Wonder-Working Power…
through the Blood of the Lamb
I love this old English assurance as well….
He WORKETH!
So today, my friends…
Let's approach the throne of Mercy and Grace with confidence…
Let's put in some fervent prayer for our friends and family who are struggling…
Let's set aside our Sunday clothes and get on with this business of being prayer warriors…
It might mean we get a little splattered from the battle, but hey…
Let's do this thing!!!!