It's always the re-entry that gets me <3
Oh my…I have so much to tell you.
Only I am fighting to just say you…because I want to say "y'all"….
because I spent three full days in Texas and well…Y'all….it fits everything.
It's inclusive when you are speaking to a known or unknown crowd…and works when just speaking a friend.
It finishes a thought or sentence with a much sweeter connotation than our Midwestern go-to "Do you know what I mean?"
So please forgive me if you see me and I slip up and use it…but I think if I didn't love and live right here in God's country…Texas would be my next best choice <3
So here is a short recap of the past few days and then I will be spilling out some of what got poured in so…y'all come on back…sorry…last time…I promise <3
First off…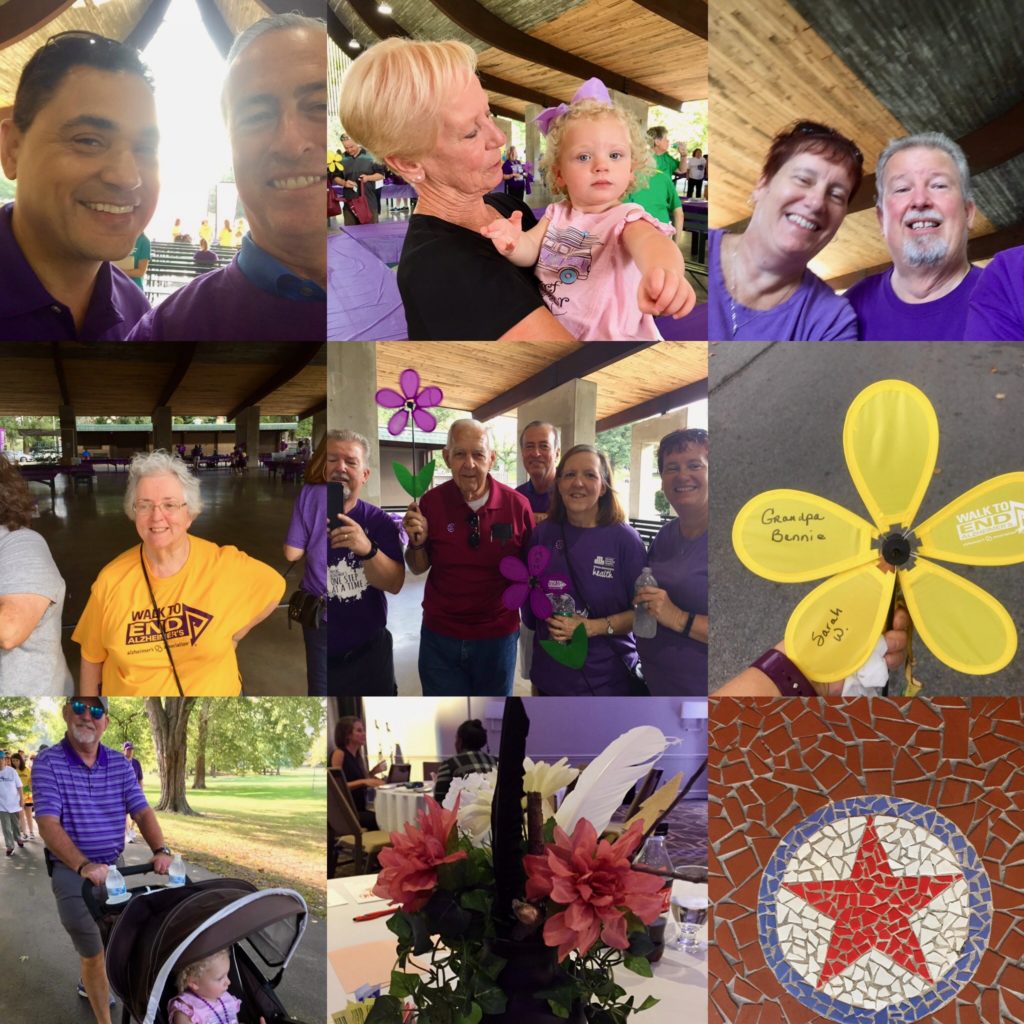 huge shout out and thanks to Russ for showing up and for all you sweet friends who supported us with donations and being at the walk on Saturday.  I kept getting pictures sent and email notices of donations and my heart was so blessed.
And Russ cheesing it with the local news celeb…may have laughed out loud on that one <3
So thankful for each one who showed love for the caregivers and patients of this disease.
Also a very big thank you to Robin who is an amazing gift from God tech person who helped me unglitch my email list in a panic on Wednesday so my scheduled posts could go out.
The Declare Conference was amazing and I will be sharing more from that this week.
I got home around 1 AM…and hit the ground running Sunday morning because we went up north to hear our favorite brothers in Christ sing…and then Papi thought we needed an overnight so…
the band of brothers…including the rookie in the middle…climbed in Papi's truck and the adventure began.
We detected a bit of maybe too much smiling from…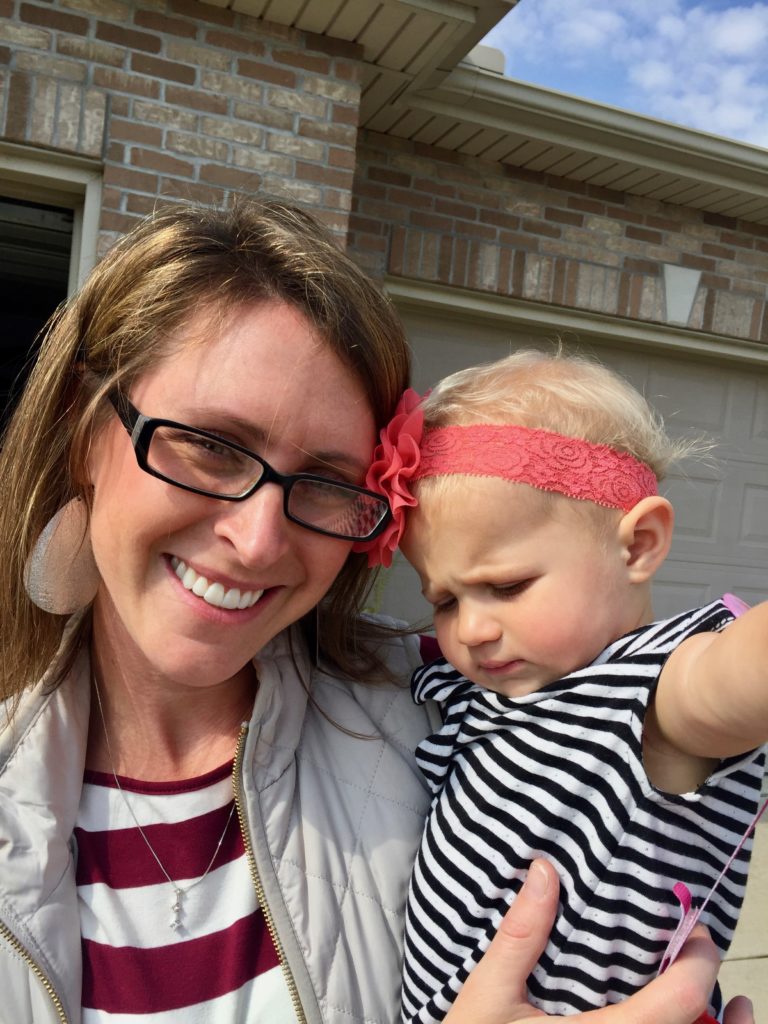 momma bear since Little Miss Thing looked really sleepy and the house looked waaaaayyyyy too quiet….
Because our truck was anything but.
You know we had a blast doing the most unPinterest worthy things like…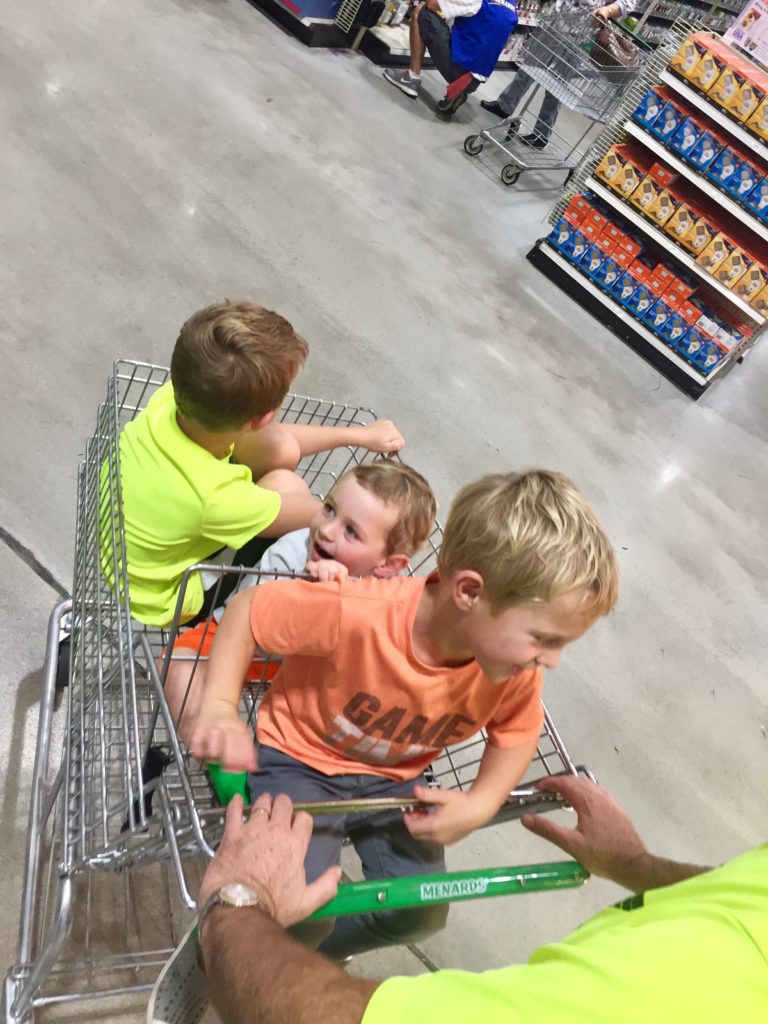 taking a spin through Menards….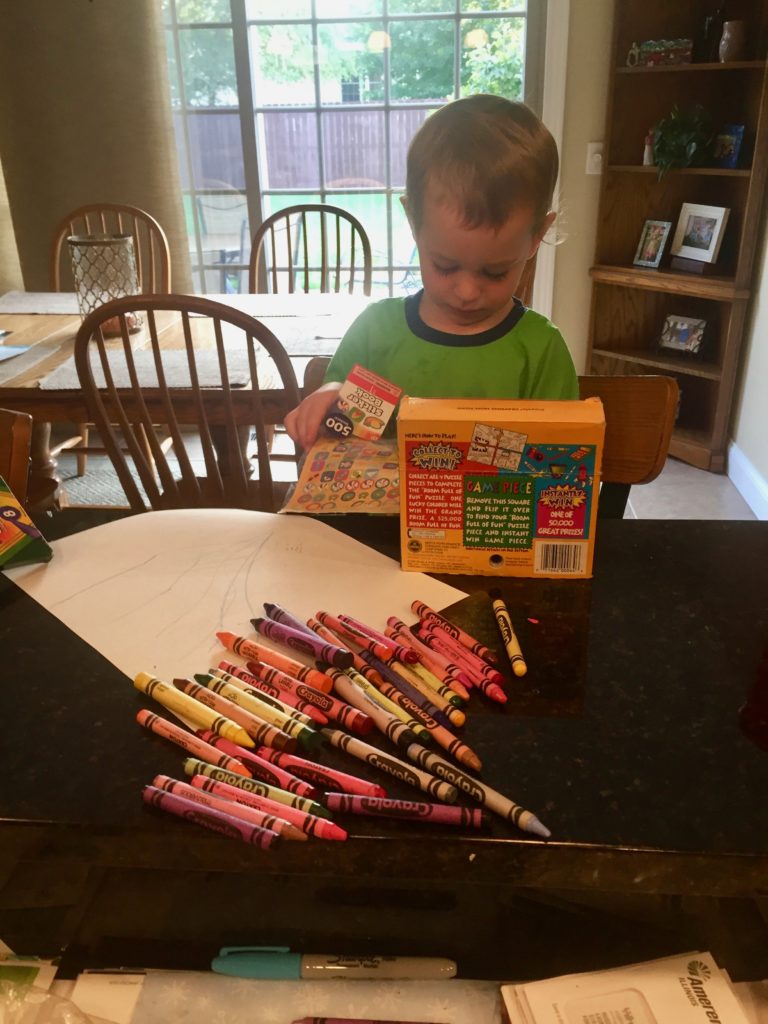 using a box of crayons that has "Sarah Reimer" written in black marker on the top…yeah…circa 1996 art supplies.
My sous chef and I made pumpkin bread and muffins…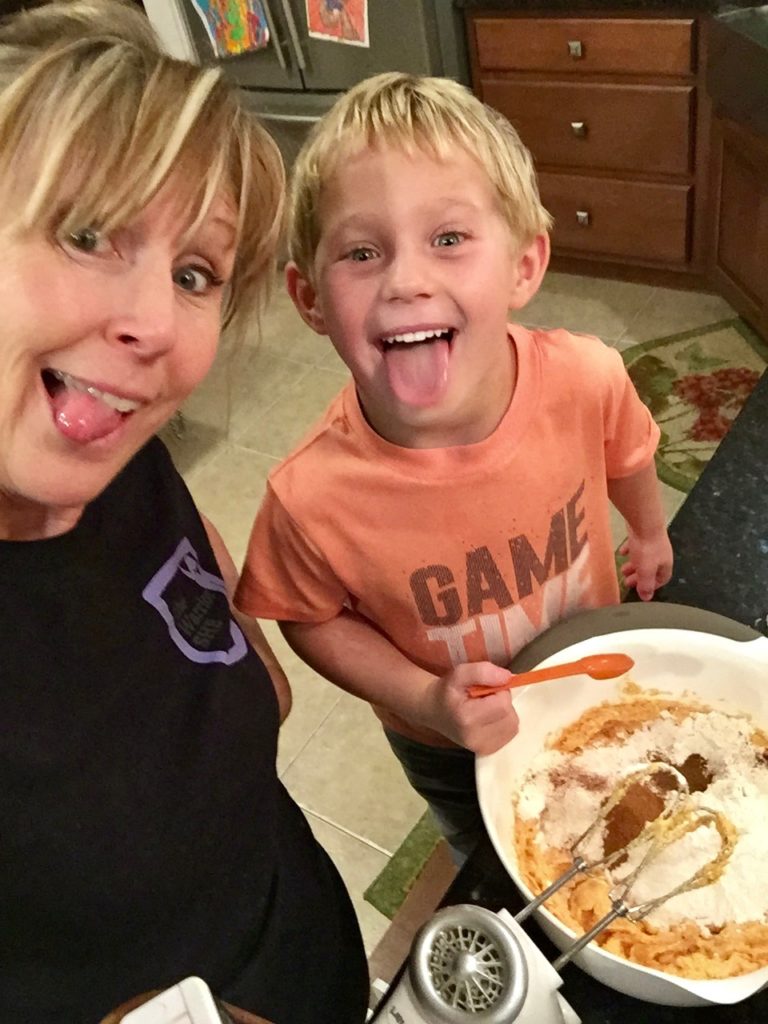 Boys played their favorite game…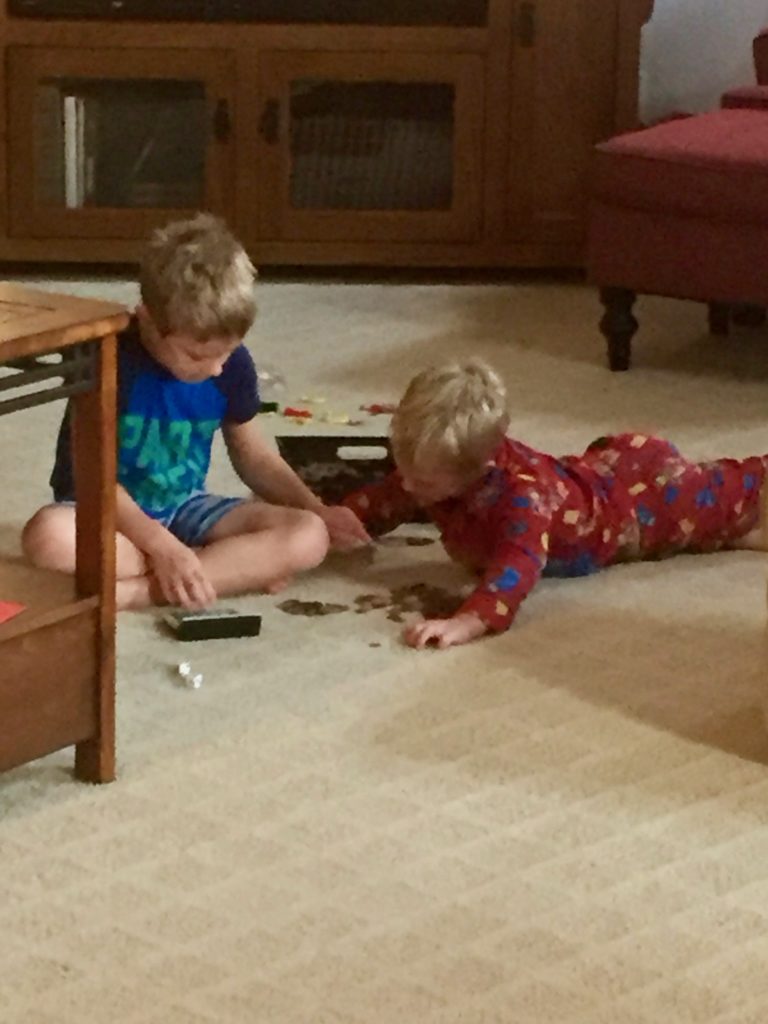 count the change in Papi's big baseball bat bank.
After a restful nights sleep for them and not us, of course….
We took a trek down to the butterfly fields and the creek…
Learned why it's important not to have an open glass of water in front of you when you are playing cards with the band of brothers….
Met up with mom at the pumpkin patch…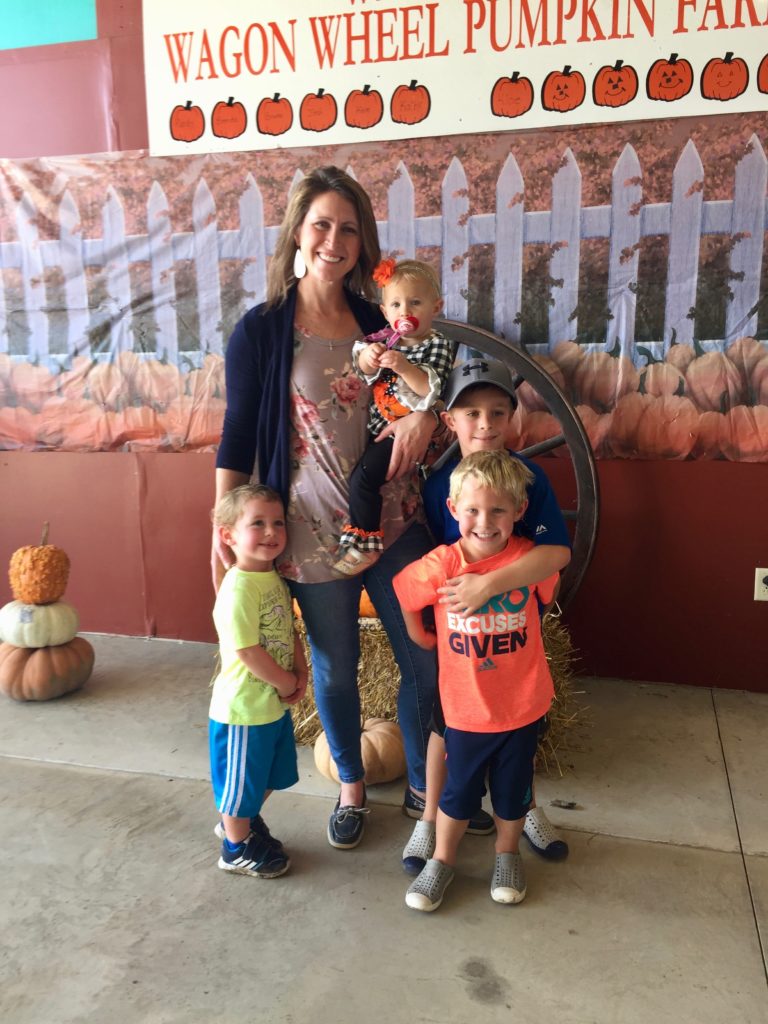 introduced Caroline to the wonderful culinary world of Pumpkin Donuts…
and had…
all in all…
y'all…
another series in the on-going series of ….
Best. Day. Ever's.